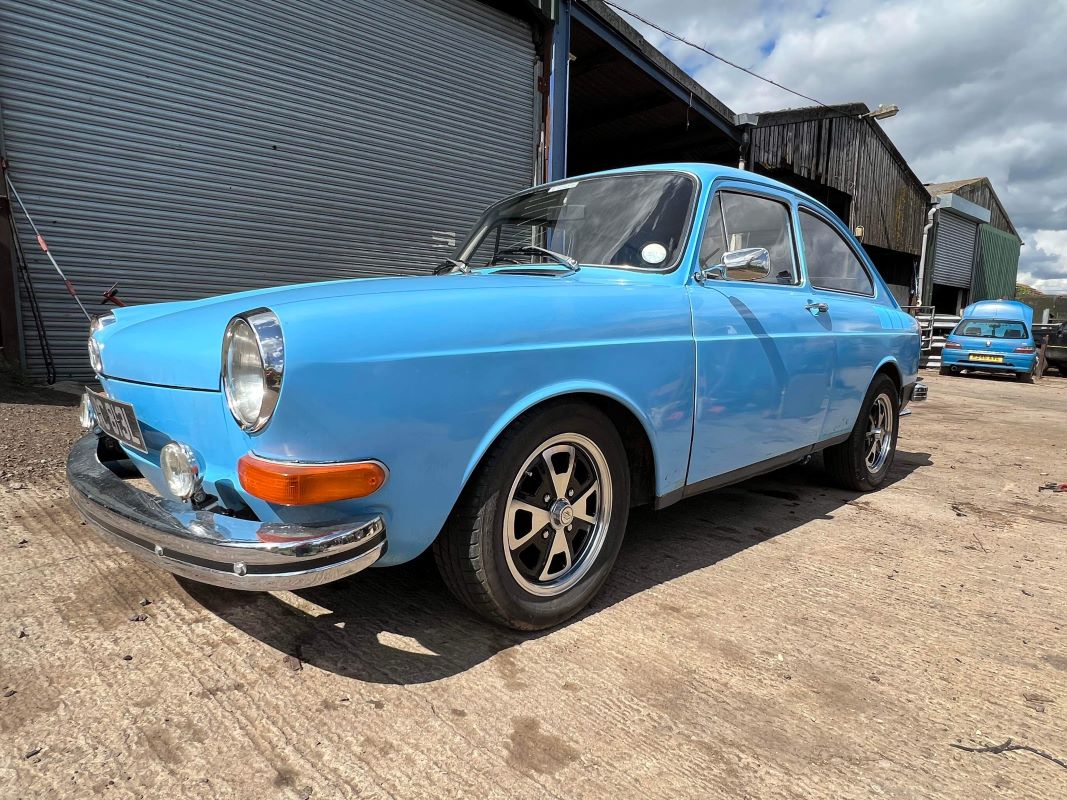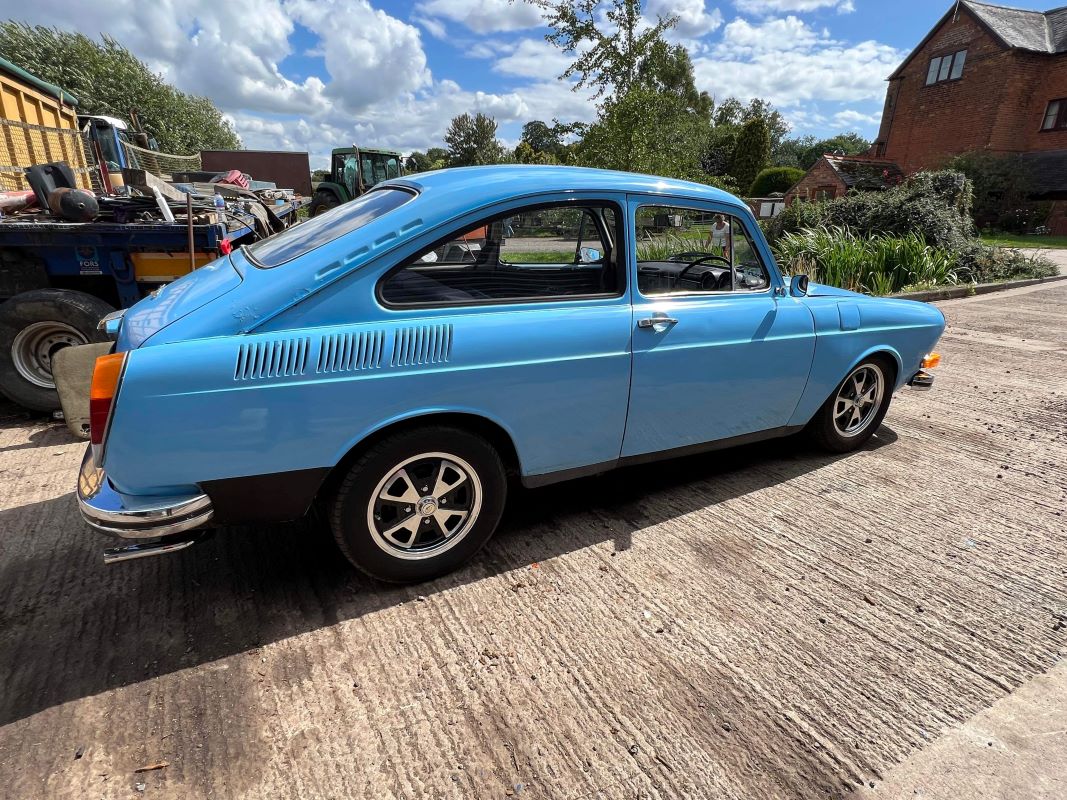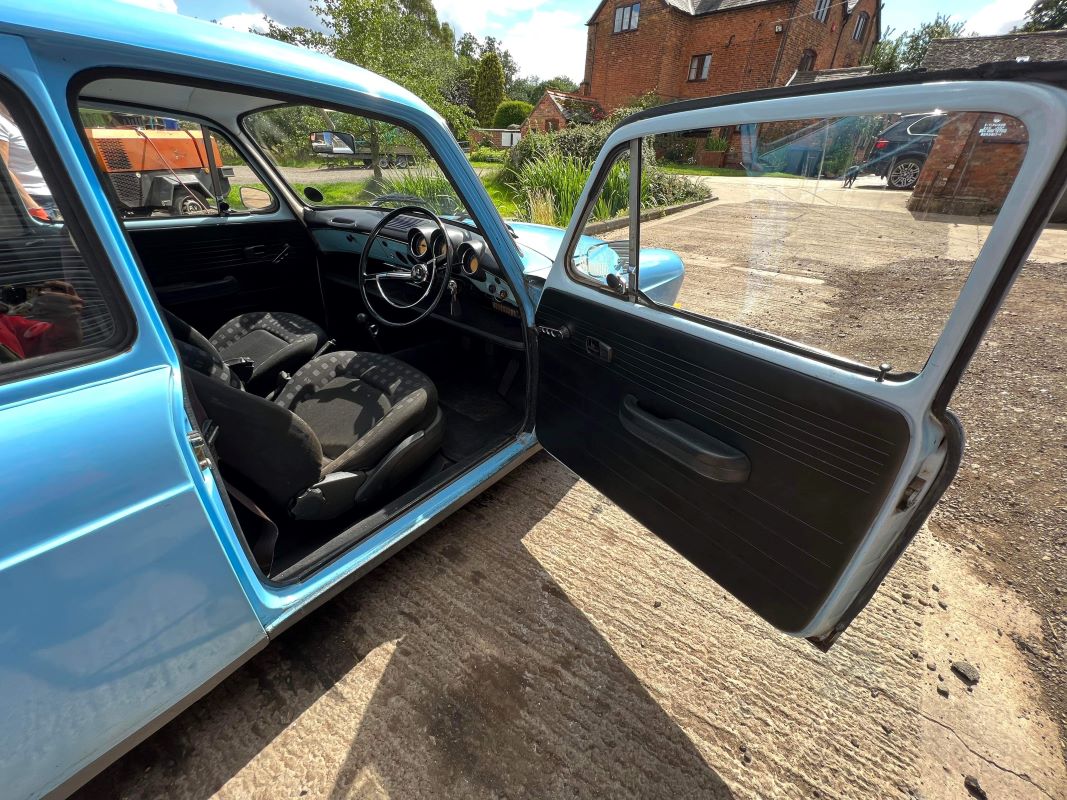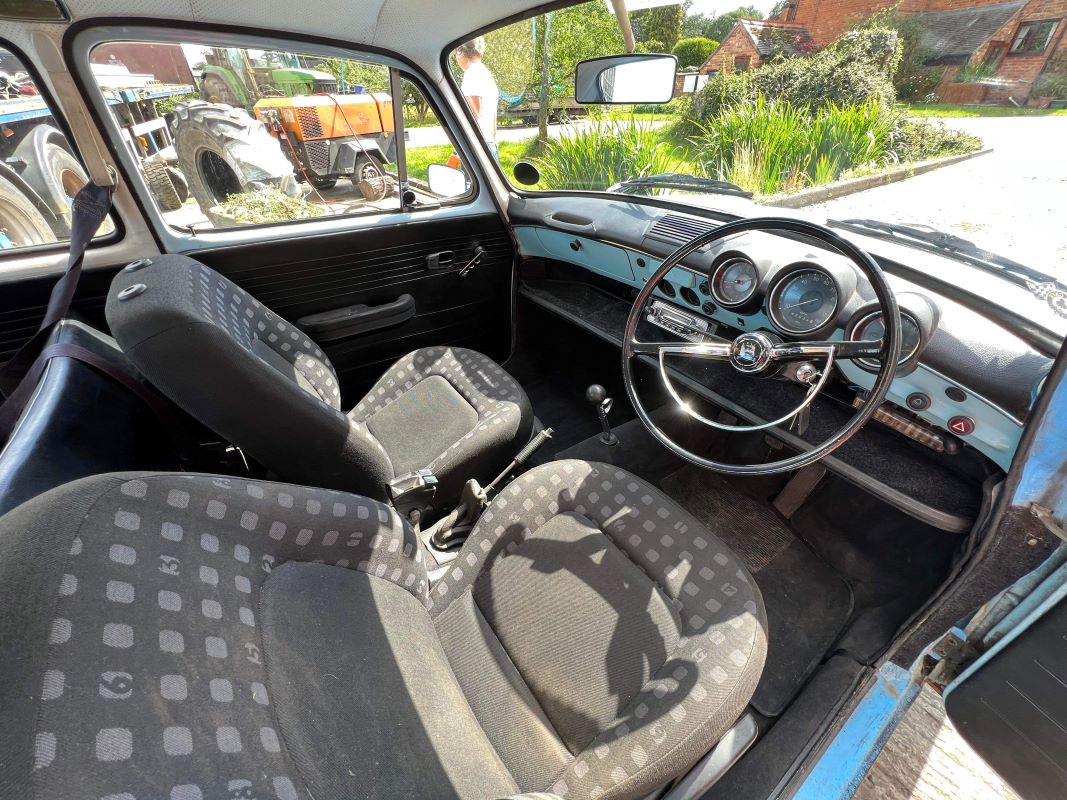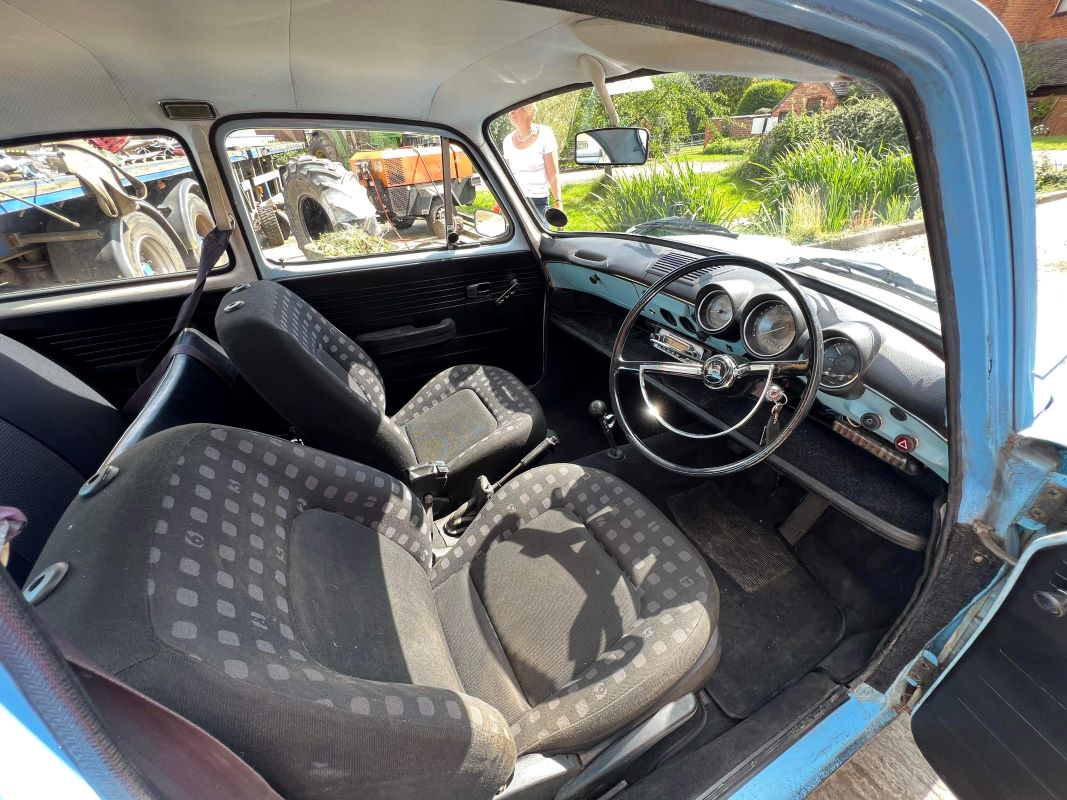 1972 Volkswagen Type 3 / 1600 Fastback
Description
Experience Vintage Elegance: Discover the 1972 Volkswagen Type 3 / 1600 Fastback
Introducing a timeless masterpiece that transcends eras - the 1972 Volkswagen Type 3 / 1600 Fastback. A true testament to motoring excellence, this classic beauty beckons you to embark on an unforgettable journey down memory lane.
Features That Set Hearts Racing:
- Unmatched Style: Behold the allure of the vibrant blue exterior that effortlessly complements the sleek curves of the Type 3. Its black cloth interior exudes an air of sophistication, promising to envelop you in luxury with every ride.
- Reliability Redefined: With a manual transmission and a commendable mileage of 48,000 miles, this vintage gem guarantees an exhilarating drive, igniting the thrill-seeker in you.
- Fuel Efficiency: Powered by petrol, this charmer delivers an efficient performance, taking you on adventures without compromise.
Benefits That Will Make Your Heart Soar:
- A Nostalgic Escape: As you take the wheel, the scent of history intertwined with the freedom of the open road will transport you to a bygone era, evoking memories of simpler, cherished times.
- Head-Turning Presence: Feel the envious glances of onlookers as they can't help but admire the classic elegance that graces your presence. Drive with the confidence of knowing you own a true motoring masterpiece.
- Connect with the Road: Unlike modern counterparts, this vintage delight offers a tactile connection to the road, allowing you to truly feel the exhilaration of each twist and turn.
- Own a Piece of History: Owning the 1972 Volkswagen Type 3 / 1600 Fastback isn't just about driving a car; it's about becoming part of an exclusive community of classic car enthusiasts who share your passion.
The car runs and drives but currently runs off a fuel can and so will require new fuel lines. Nonetheless, this minor investment will only enhance the thrill of driving this classic icon.
Countless vintage car collectors and aficionados have lauded the unparalleled charm of the Type 3 / 1600 Fastback. The adoration it receives is a testament to its timeless appeal.
Your Timeless Adventure Awaits - Seize the Wheel Today!
Don't let this opportunity to own a piece of history slip through your fingers. Embrace the legacy of the 1972 Volkswagen Type 3 / 1600 Fastback and rediscover the joy of driving. Act now and indulge in a driving experience that's truly one-of-a-kind!
Loading the bidding panel...
Exterior Colour
Blue
Interior Colour
Black cloth
Driver Side
Right Hand Drive
Mileage
48,000
Transmission
Manual
Engine Size
1.6L
Location
Midlands
Delivery
Get a quote for delivery straight to your home or garage with our partner ShipMyCar:
Get a quote
By setting a proxy bid, the system will automatically bid on your behalf to maintain your position as the highest bidder, up to your proxy bid amount. If you are outbid, you will be notified via email so you can opt to increase your bid if you so choose.

If two of more users place identical bids, the bid that was placed first takes precedence, and this includes proxy bids.
Another bidder placed an automatic proxy bid greater or equal to the bid you have just placed. You will need to bid again to stand a chance of winning.