1.1 Register your details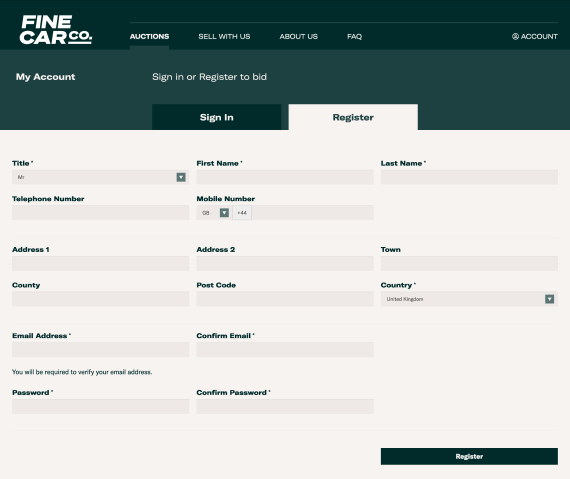 To create an account for browsing and saving favourites, all you need to do is add your name, country, and email address. For full verification to start bidding, please follow the rest of the steps in this guide.
1.2 Verify you number

Once you have added you mobile, you will be directed to fill in a code that is sent to your mobile number. Type this in and click confirm to complete your account Authorisation.
1.3 Photo & Address Identification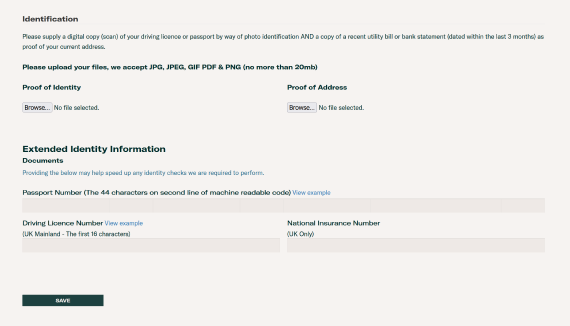 You will need to supply us with both a photo identification and proof of address. Please provide one from each section.
To expedite the verification process you can also provide us with your passport number, driving license number, and/or your National Insurance Number.
Photo Identification
Valid passport
National ID card
Driving licence
Proof of Address
(Dated within the last 3 months)
a photo of a bank statement
utility bill
government correspondence dated
---
2.2 Bidding Security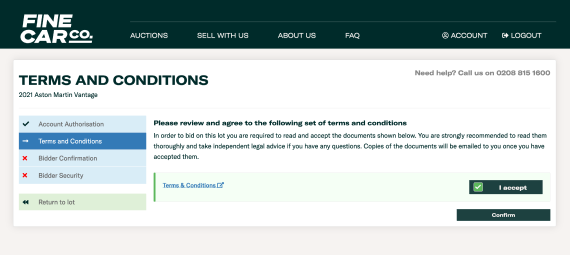 If you have already verified your account, you will skip the first step and head straight to the terms and conditions. Read the terms and conditions presented, click accept and then confirm.
If you have not yet verified your account, please view the previous section for details.
2.3 Bidding Security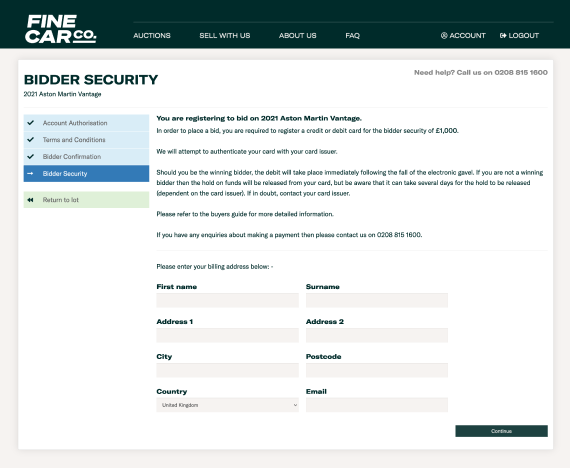 Fill in your billing details including name and address. These will automatically fill in with details provided for your home address, but please change if your billing address is different to your home address.
2.4 Card Details
We will ask your for your card details, as when you win a listing the money will automatically be withdrawn from your account as soon as the auction ends. Click confirm, and you are ready to start bidding!

Important
When you place a bid, we put a £1,000 hold on your card; think of this as a security deposit. We
DO NOT
take money from your account unless you are the winner of an auction. The hold will be released for unsuccesful bidders, with wait time for access to these funds dependent on your bank.
---
3.1 Photo Gallery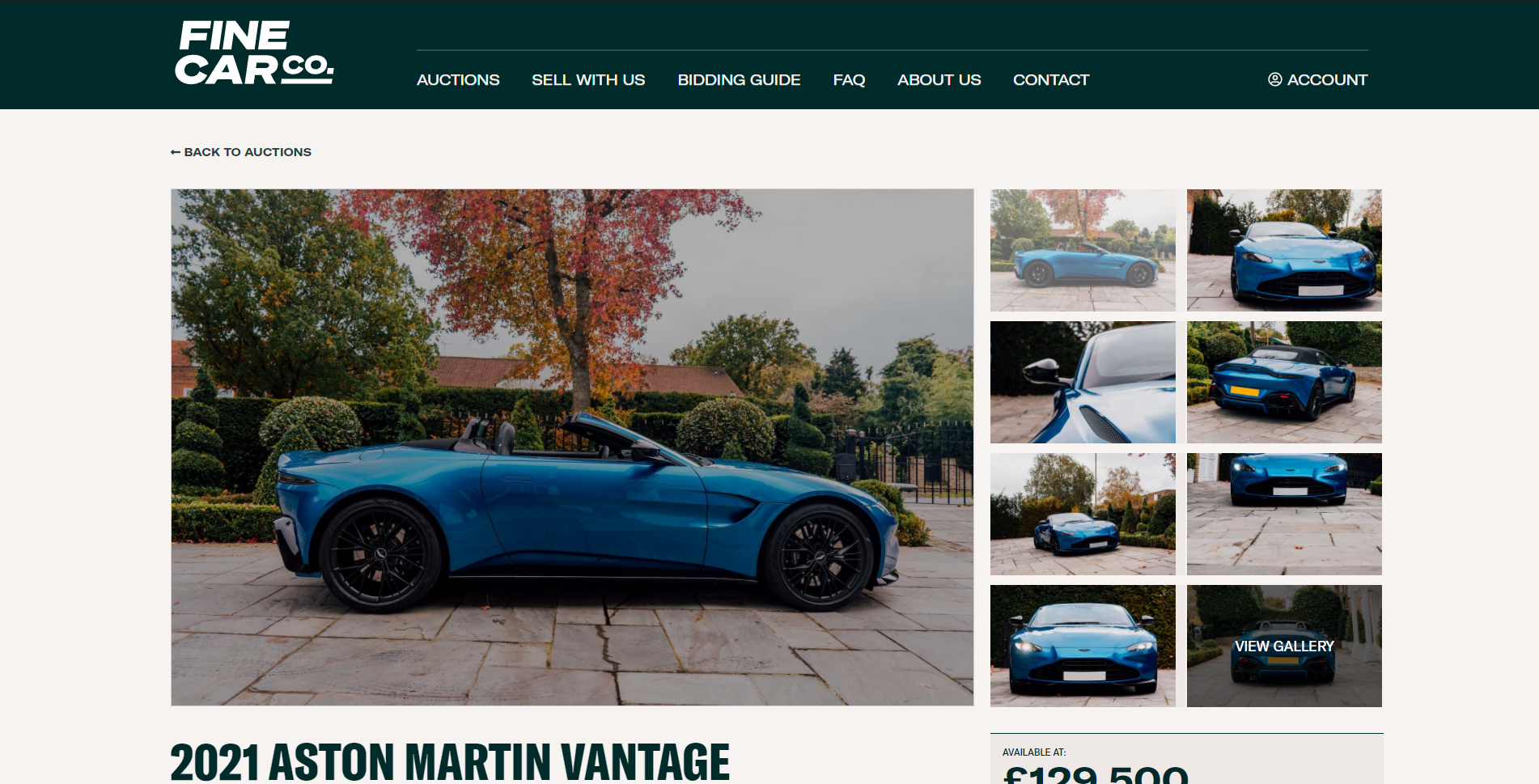 The top of the page is dedicated to images of the lot. You can choose a select few images on the right to replace the large image and view the full gallery by clicking on the 'View gallery' button on the right side of the page.
3.2 Lot Details
Beneath the gallery is the lot information consisting of the lot number, vehicle name, and a short description.
3.3 Bidding Panel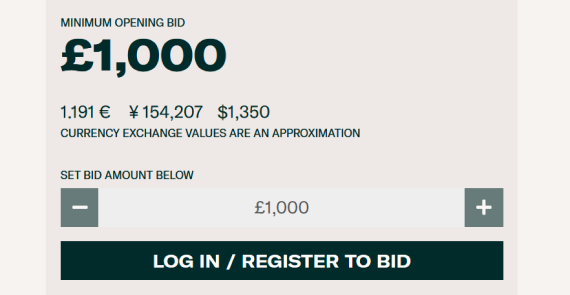 The right side is dedicated to the buyer's area, home to the bidding panel, with an enquiry form, agent details and important documents sitting below.
3.4 Bidding
When you are logged in and authorised to bid, simply enter amount you want to bid and click 'Submit bid'. The minimum amount to bid will be shown in the text entry box, and the time left is displayed just below on the left side of the panel