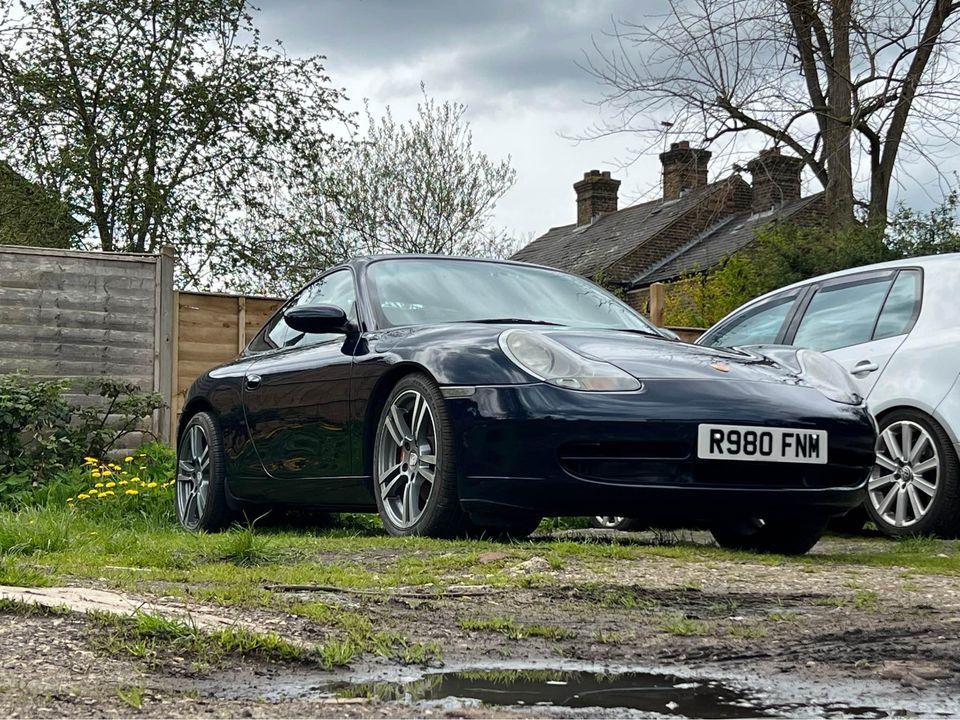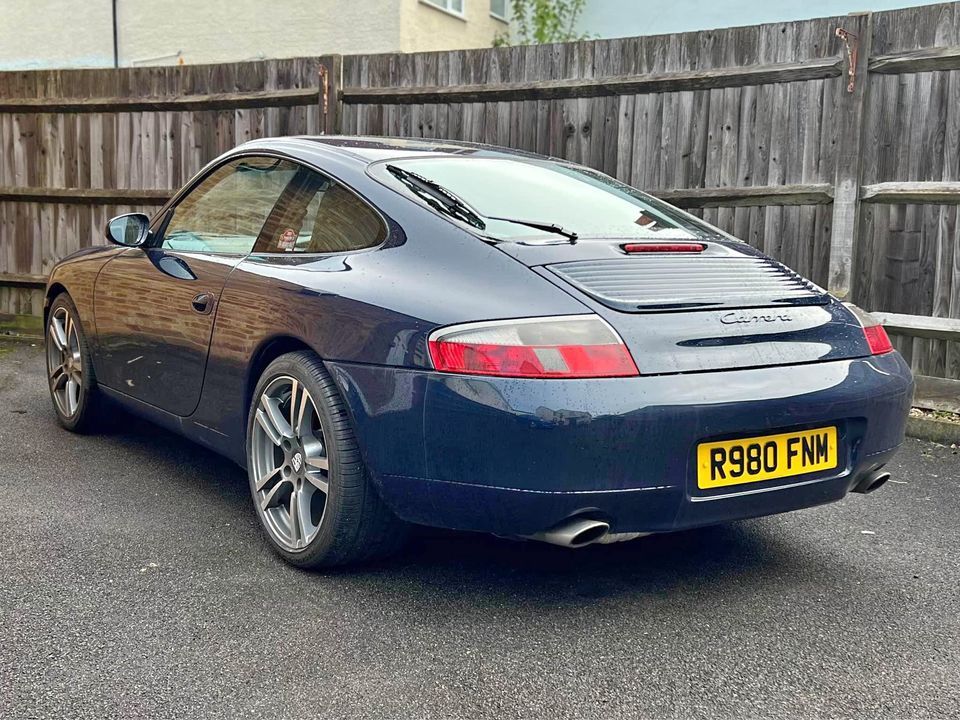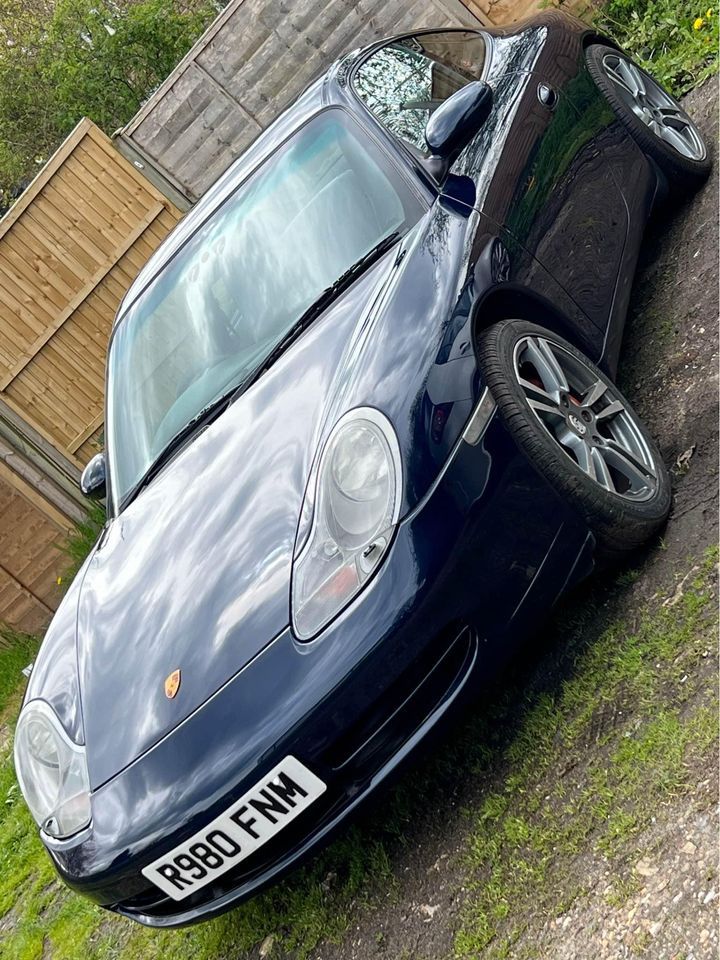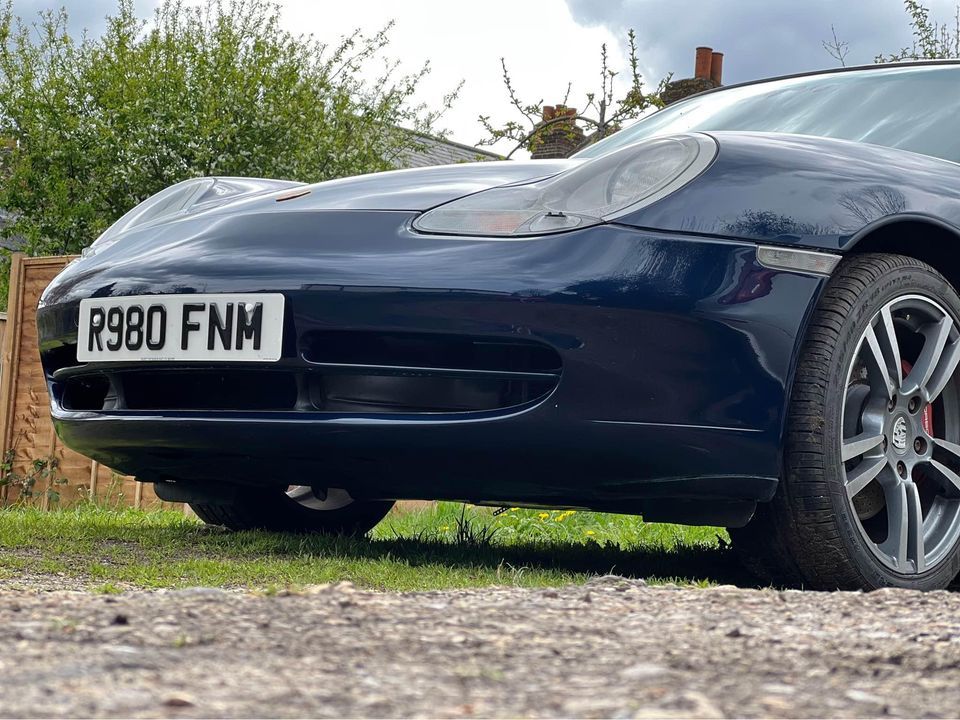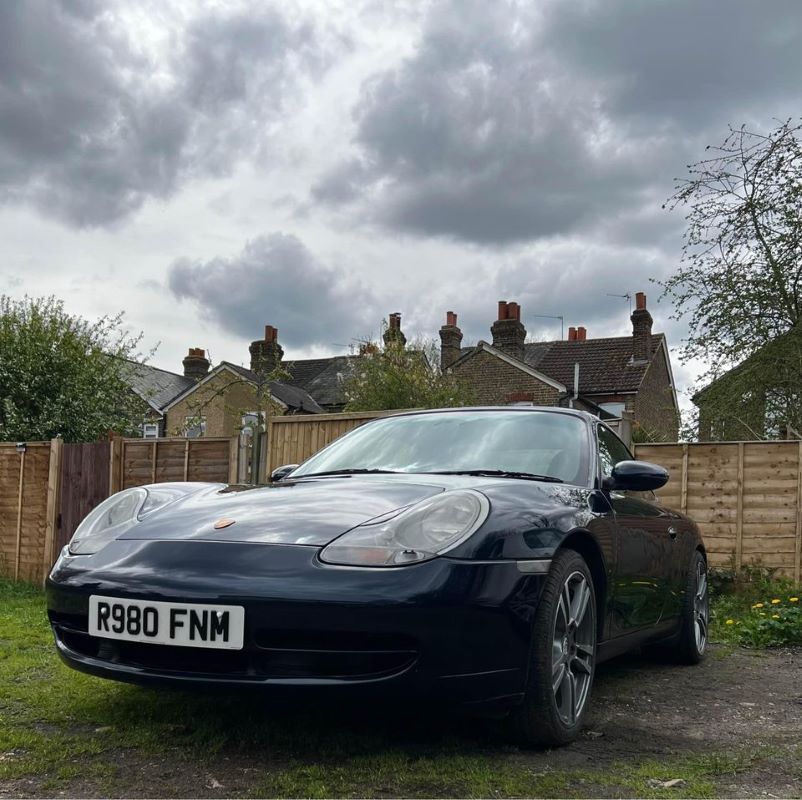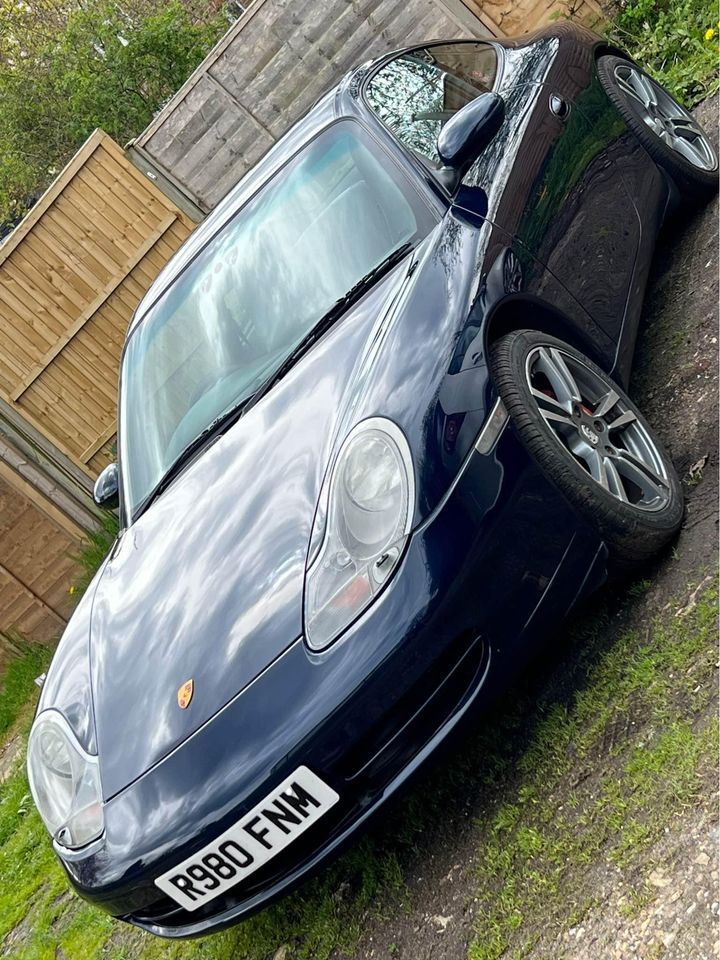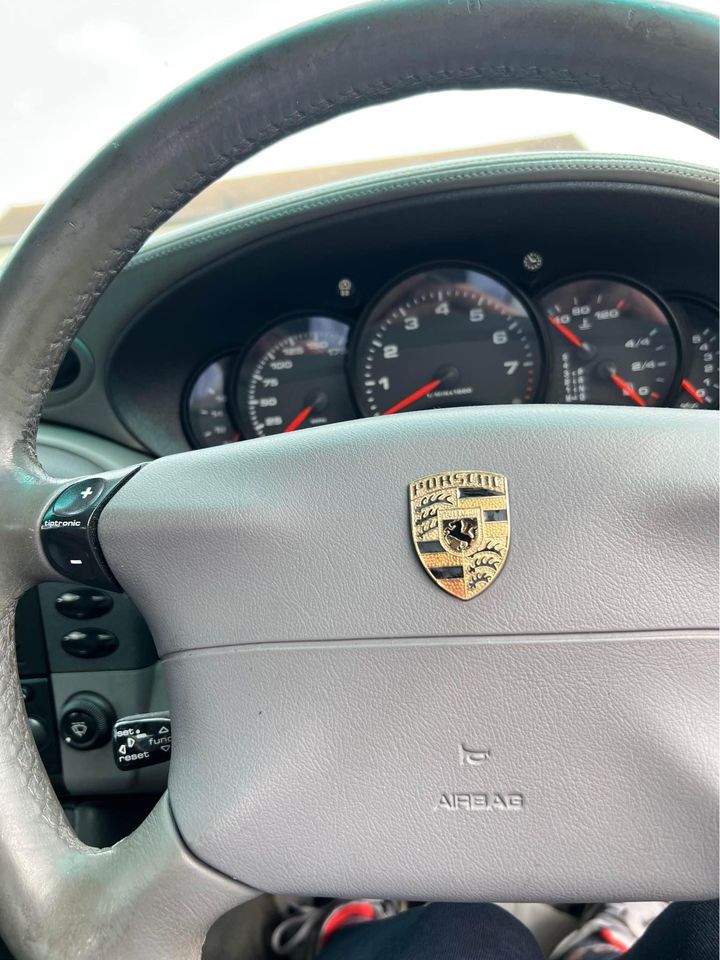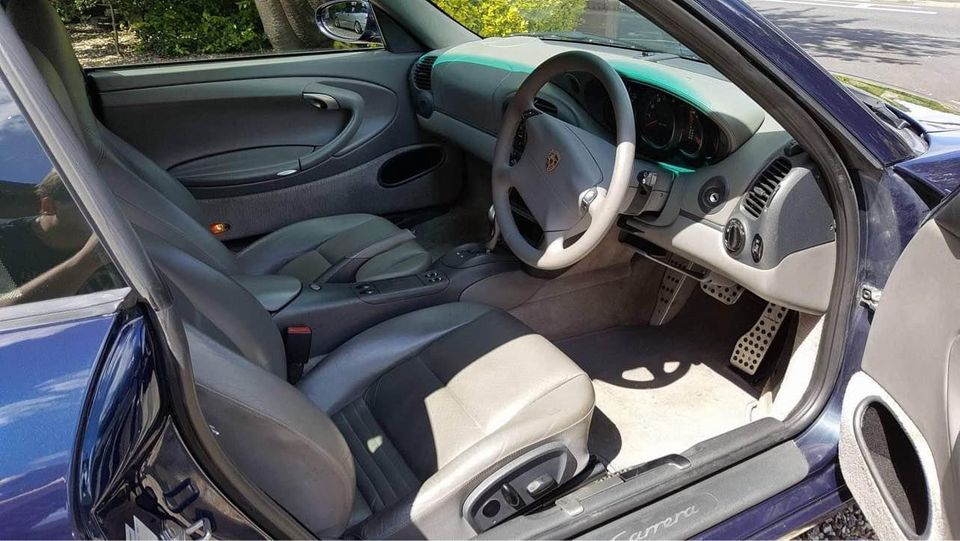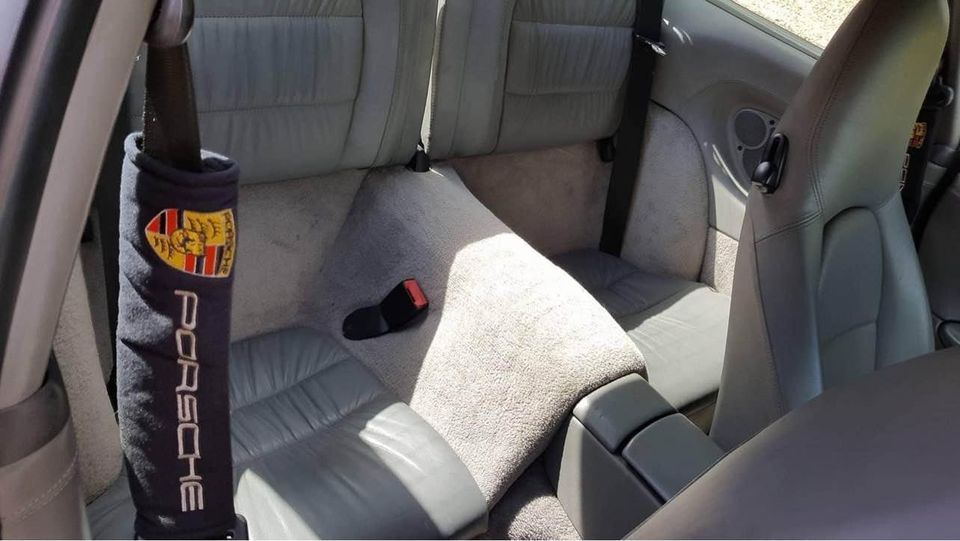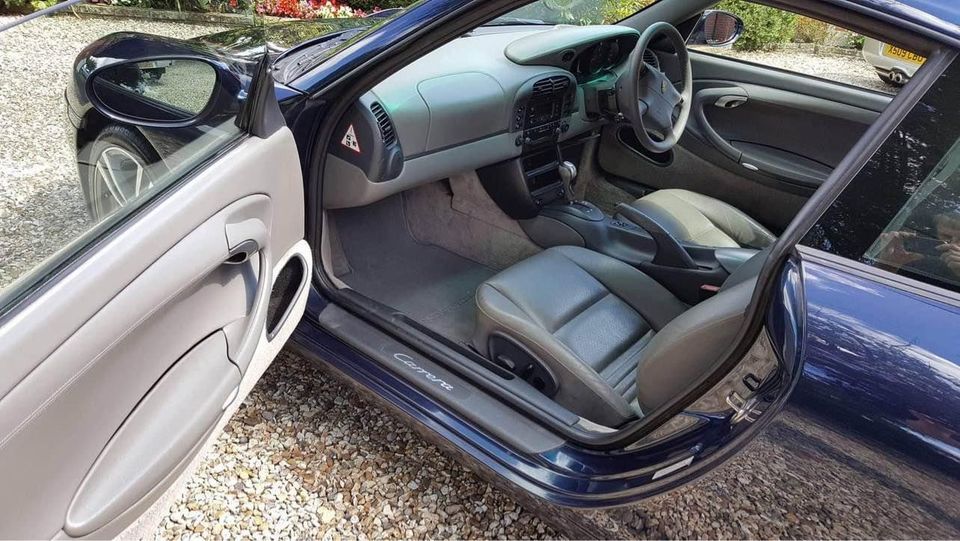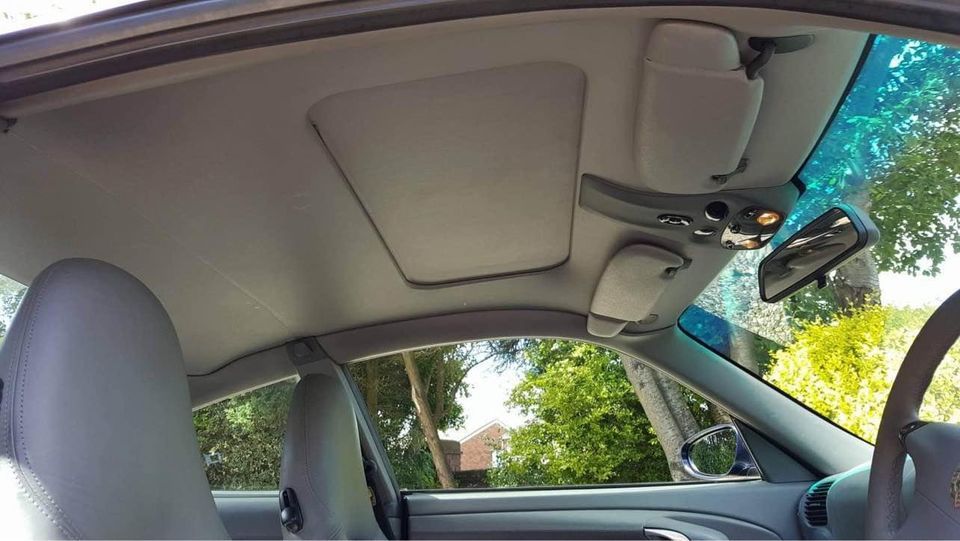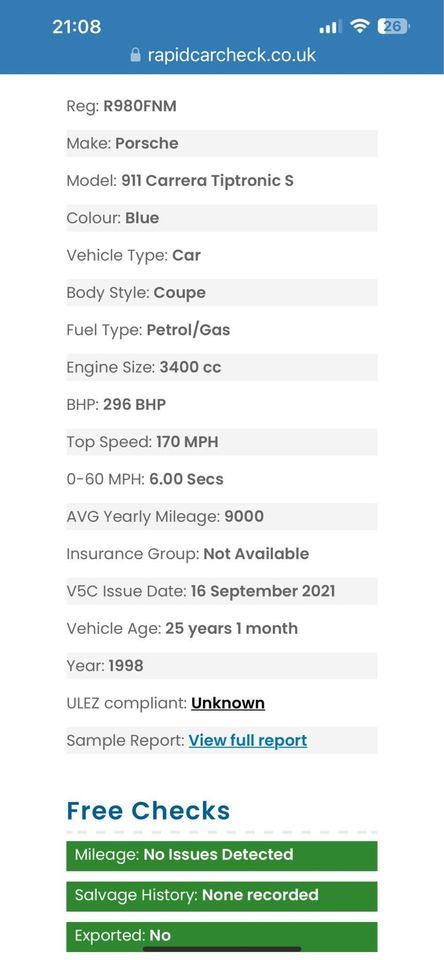 1998 Porsche 911 Carrera
Description
Discover Timeless Excellence: 1998 Porsche 911 Carrera
Revitalise your driving experience with the iconic 1998 Porsche 911, a masterpiece of motoring craftsmanship and engineering. This exceptional car boasts a rich history and incredible performance, elevating your journeys to unparalleled heights.
With a remarkable 226,700 miles under its belt, this Porsche is the epitome of enduring reliability. Embrace the effortless thrill of its automatic transmission, providing seamless gear shifts that complement your every move on the road. The exterior radiates elegance in the stunning Ocean Blue Metallic, while the interior envelops you in Graphite Grey luxury.
Fuel your adventures with the power of petrol, igniting your passion for driving like never before. This beautiful car showcases a meticulous bare metal respray, restoring the Porsche to its original glory and ensuring an immaculate paintwork that captivates at every turn.
Step inside this motoring masterpiece and embrace the comfort of features expertly designed for your pleasure. Immerse yourself in the embrace of heated seats, bask in the natural light through the sunroof, and indulge in the symphony of your favourite tunes with the multi-CD player/radio. The air conditioning ensures a pleasant ride, no matter the weather.
Rest assured that this Porsche has been cherished throughout its journey. With an impressive service history and original invoices, this vehicle stands as a testament to meticulous care and attention. The original IMS continues to power your drives with unwavering strength, embodying the enduring spirit of Porsche engineering.
Furthermore, this extraordinary Porsche comes equipped with an array of notable features. Cruise confidently with 10 months remaining on the MOT, providing you with worry-free driving for the foreseeable future. A recent comprehensive service ensures that this automotive gem operates at peak performance, with every component meticulously inspected and optimized.
For enhanced driving dynamics, revel in the symphony of the sports exhaust, a feature that not only adds a touch of excitement to your drives but also amplifies the distinctive Porsche engine note that enthusiasts know and love. Tackle the road with confidence, as four new tires provide the grip and stability needed to conquer any terrain.
A unique pedigree awaits you, as this 1998 Porsche 911 was imported in early March of its model year as a dealership demo model, boasting an array of extras that showcase its exclusivity. These extras provide an enhanced driving experience, adding a layer of luxury and convenience that sets this Porsche apart.
As you take the wheel of this exceptional machine, experience the true essence of driving. The 1998 Porsche 911 Carrera is not just a car; it's an invitation to embrace the road ahead with confidence and style. Every mile driven is a testament to its legacy, and you'll find yourself craving the open road 2-3 times a week, each time marvelling at its beauty and performance.
Indulge in the extraordinary. Elevate your driving with the 1998 Porsche 911 Carrera and make a statement that resonates with your passion for engineering excellence. Don't miss your chance to own your dream car today - place a bid now!
Unleash the Legend. Own the Experience. Drive the 1998 Porsche 911 Carrera.
Estimate: £10,500 - £12,000
Loading the bidding panel...
Exterior Colour
Ocean Blue Metallic
Interior Colour
Graphite Grey leather
Driver Side
Right Hand Drive
Mileage
226,700
Transmission
Automatic Tiptronic
Engine Size
3.4L Petrol
Location
Surrey
Delivery
Get a quote for delivery straight to your home or garage with our partner ShipMyCar:
Get a quote
By setting a proxy bid, the system will automatically bid on your behalf to maintain your position as the highest bidder, up to your proxy bid amount. If you are outbid, you will be notified via email so you can opt to increase your bid if you so choose.

If two of more users place identical bids, the bid that was placed first takes precedence, and this includes proxy bids.
Another bidder placed an automatic proxy bid greater or equal to the bid you have just placed. You will need to bid again to stand a chance of winning.