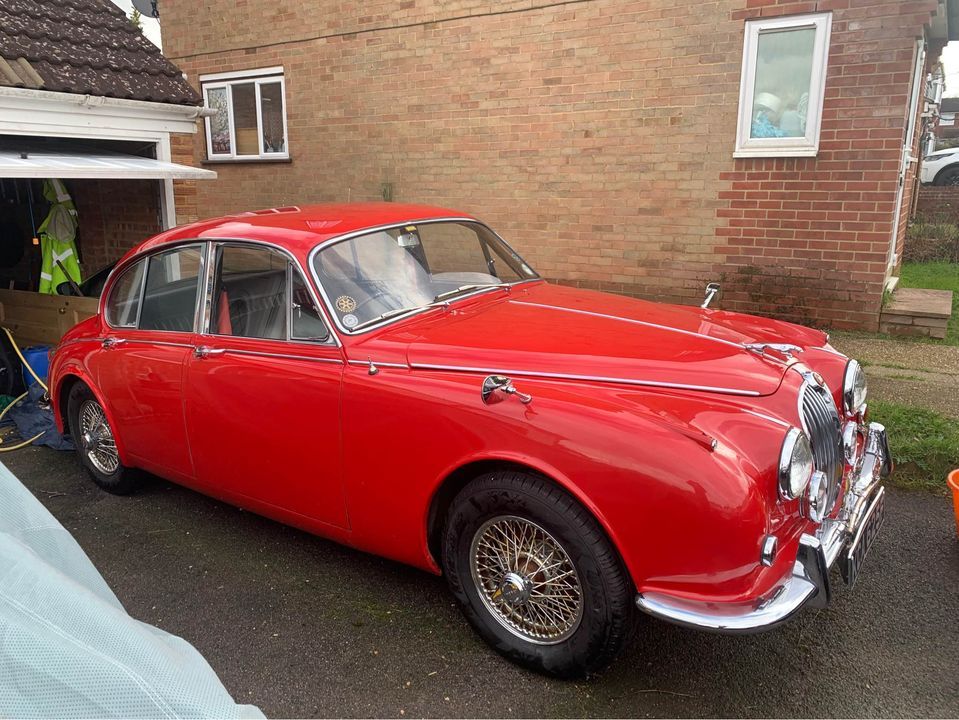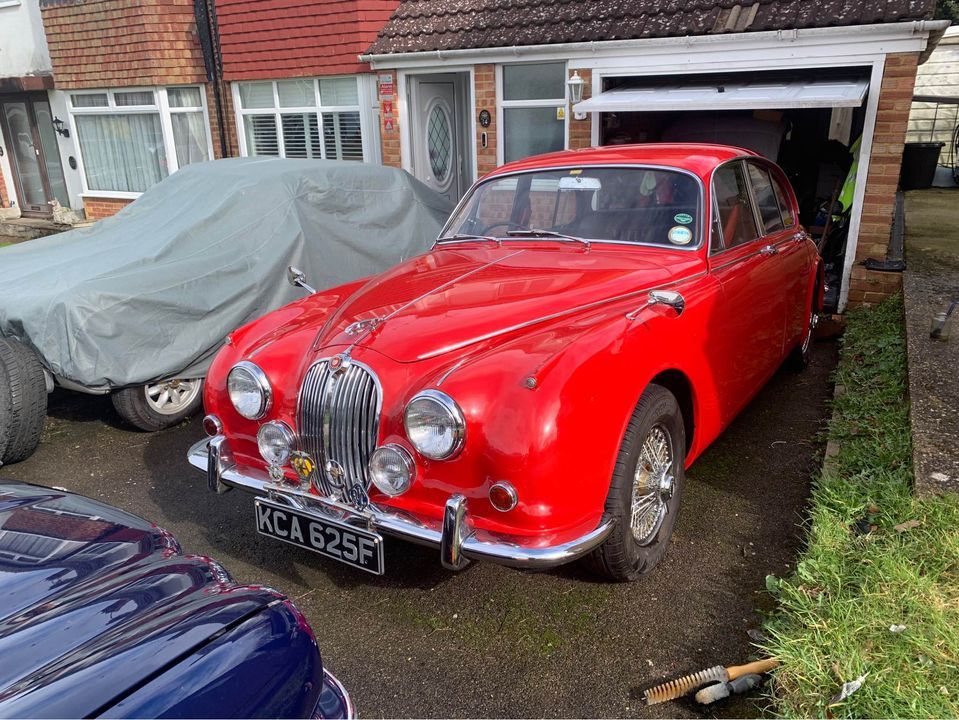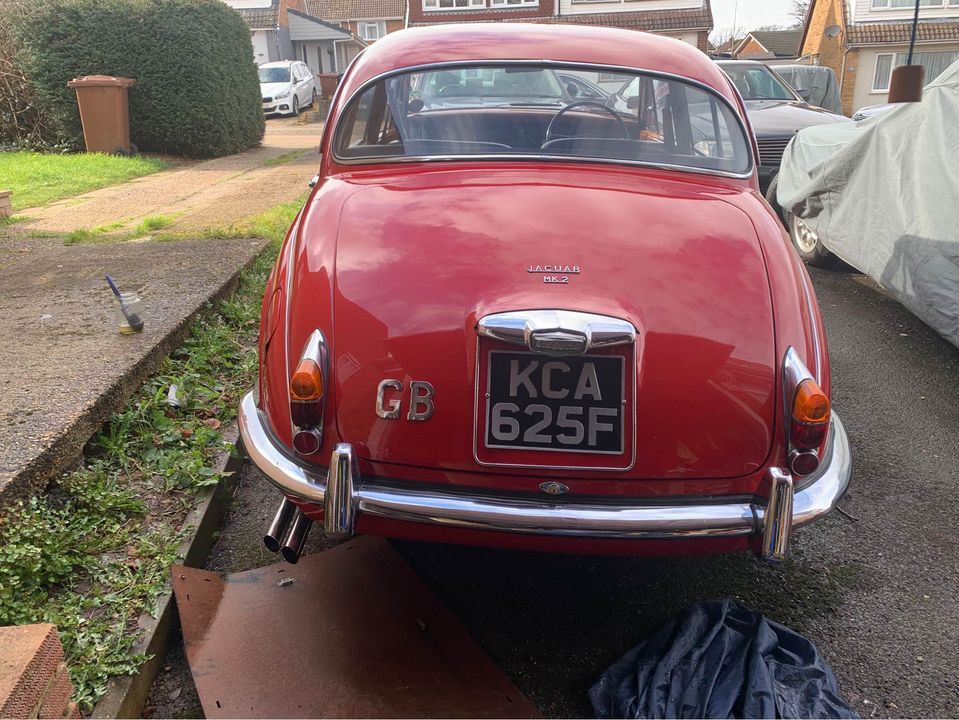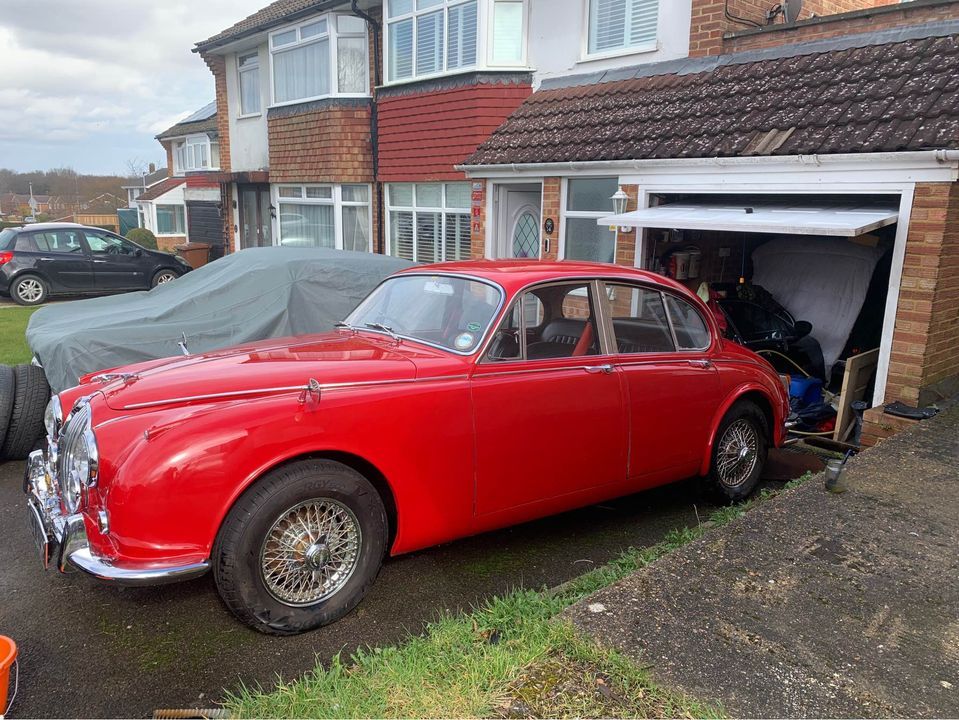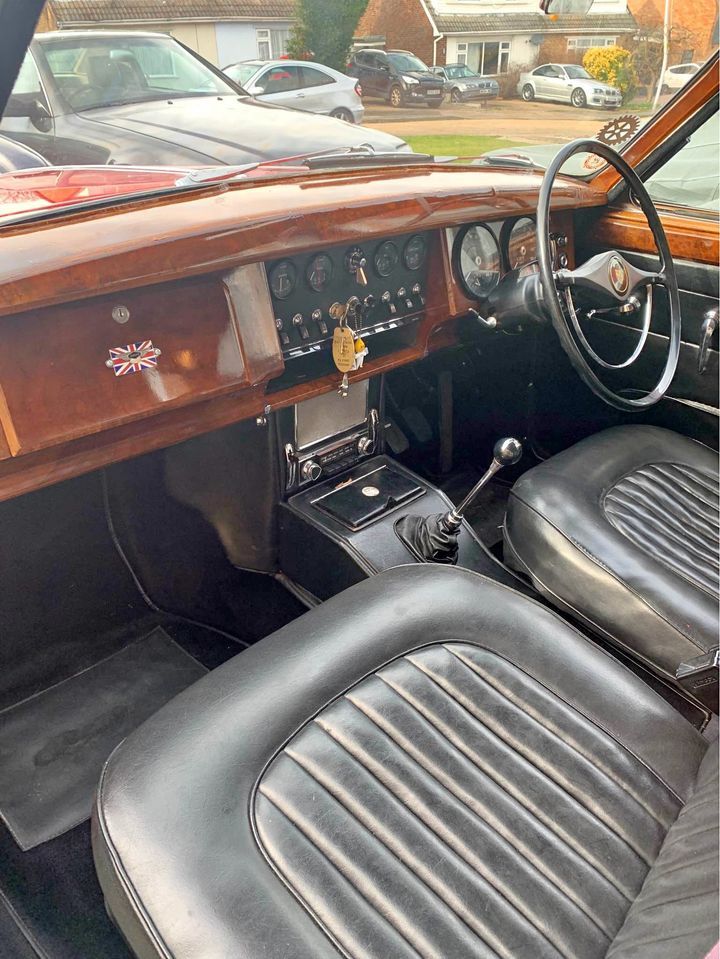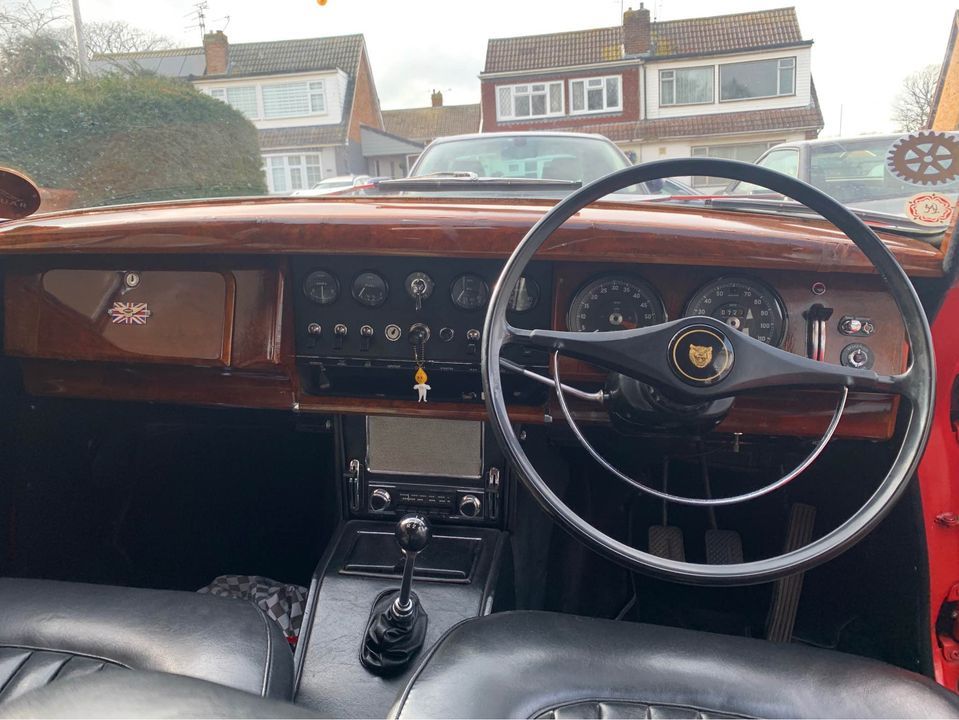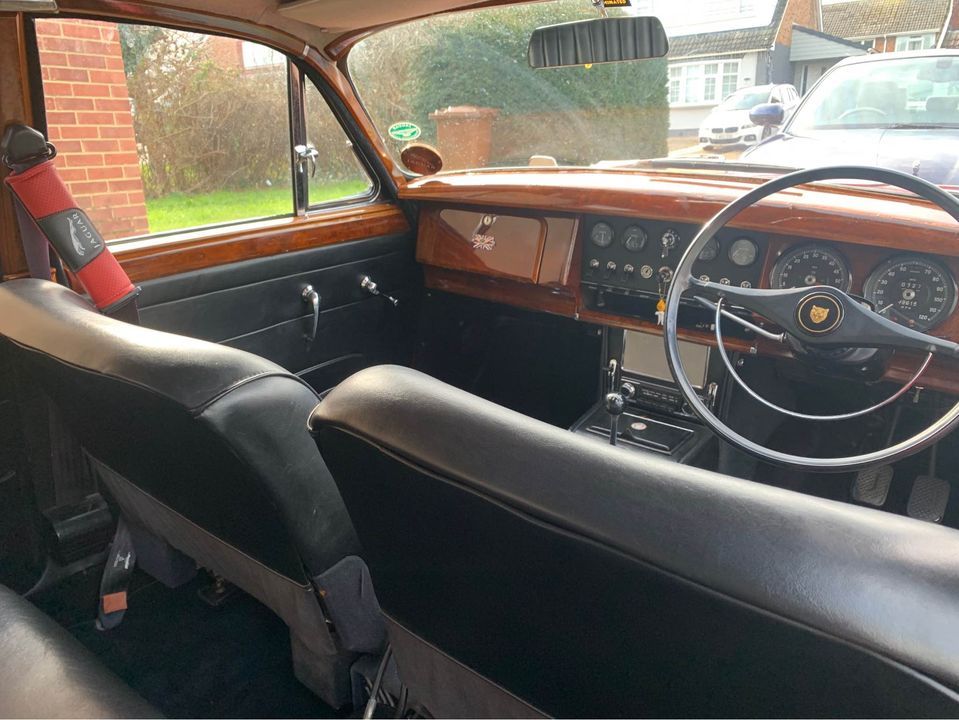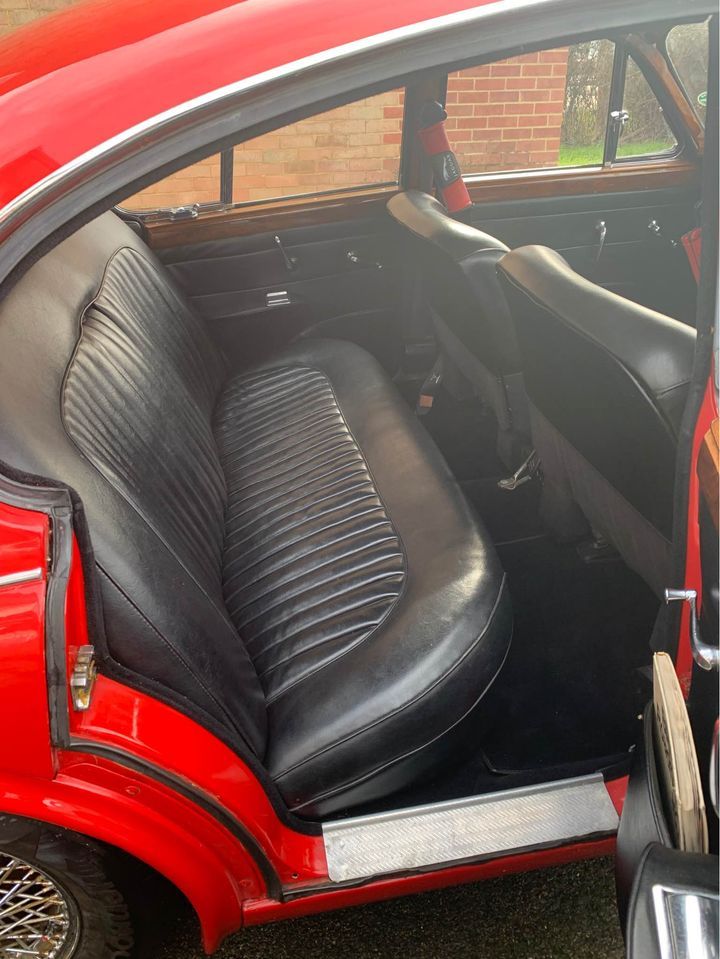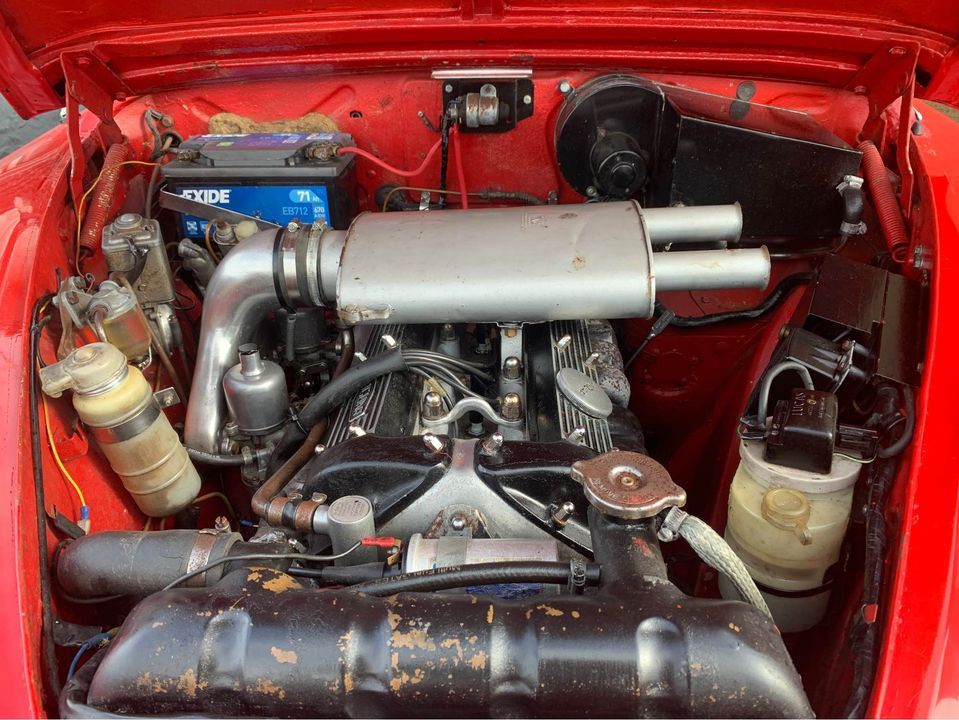 1967 Jaguar Mark 2
Description
If you're a connoisseur of British motoring excellence, the Jaguar Mark 2 is the embodiment of timeless class and exhilarating performance. With a 2.4-litre engine purring under its sleek hood and a manual transmission at your fingertips, this automotive masterpiece promises an experience like no other.
Key Features:
Engineered to Thrill: The 2.4-litre engine effortlessly marries power and precision, ensuring every drive is an adrenaline-pumping adventure.
Miles of Memories: With only 57,000 miles under its belt, this Jaguar Mark 2 has many more journeys left to offer. Every mile is a chapter in its rich history, and you'll be the one to write the next thrilling page.
Classic Elegance: Cloaked in a radiant red exterior and adorned with supple black leather within, this masterpiece of design and craftsmanship is bound to turn heads wherever you go.
Vintage Charm: First registered in October 1967, this motoring marvel carries with it the aura of a bygone era. It's a time machine that transports you to the golden age of motoring.
Benefits You'll Love:
Timeless Beauty: Own a piece of history that not only exudes class but becomes rarer with each passing year.
Exceptional Maintenance: Rest easy knowing this beauty has been lovingly cared for, serviced just 3 months ago, and is tax and MOT exempt, saving you time and money.
Impeccable Documentation: With a treasure trove of service history and original bills of sale, you'll have the entire story of this Jaguar at your fingertips. Your ownership comes with an heirloom of memories.
Own the Road in Style
Experience the thrill of the open road like never before with the Jaguar Mark 2. Revel in the nostalgia of days gone by while enjoying the confidence of a meticulously maintained classic.
Don't miss out on this extraordinary car.
Revive the legacy. Drive the legend.
Bid now and make this Jaguar Mark 2 yours!
Estimate: £17,000 - £18,000
Loading the bidding panel...
Exterior Colour
Red
Interior Colour
Black Leather
Driver Side
Right Hand Drive
Mileage
57,000
Transmission
Manual
Engine Size
2.4L Petrol
Location
Kent
Delivery
Get a quote for delivery straight to your home or garage with our partner ShipMyCar:
Get a quote
By setting a proxy bid, the system will automatically bid on your behalf to maintain your position as the highest bidder, up to your proxy bid amount. If you are outbid, you will be notified via email so you can opt to increase your bid if you so choose.

If two of more users place identical bids, the bid that was placed first takes precedence, and this includes proxy bids.
Another bidder placed an automatic proxy bid greater or equal to the bid you have just placed. You will need to bid again to stand a chance of winning.