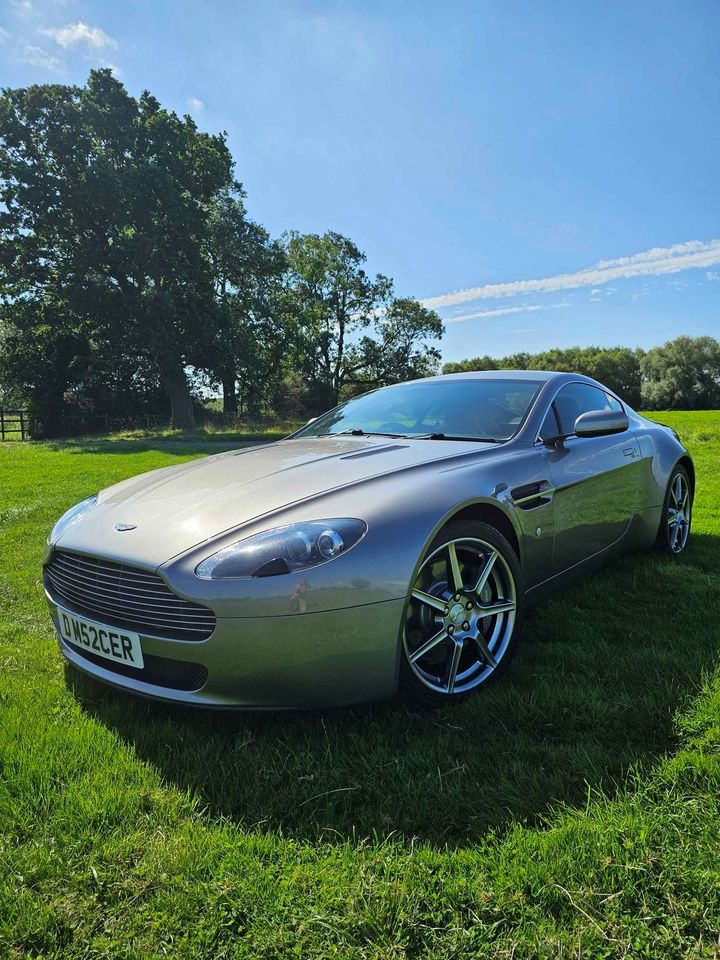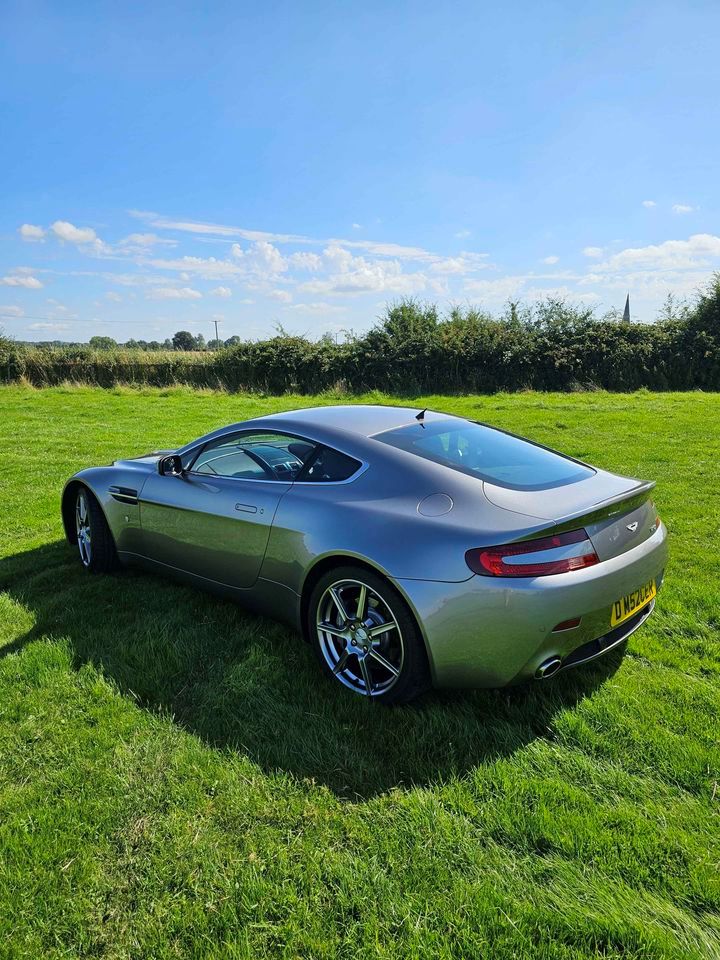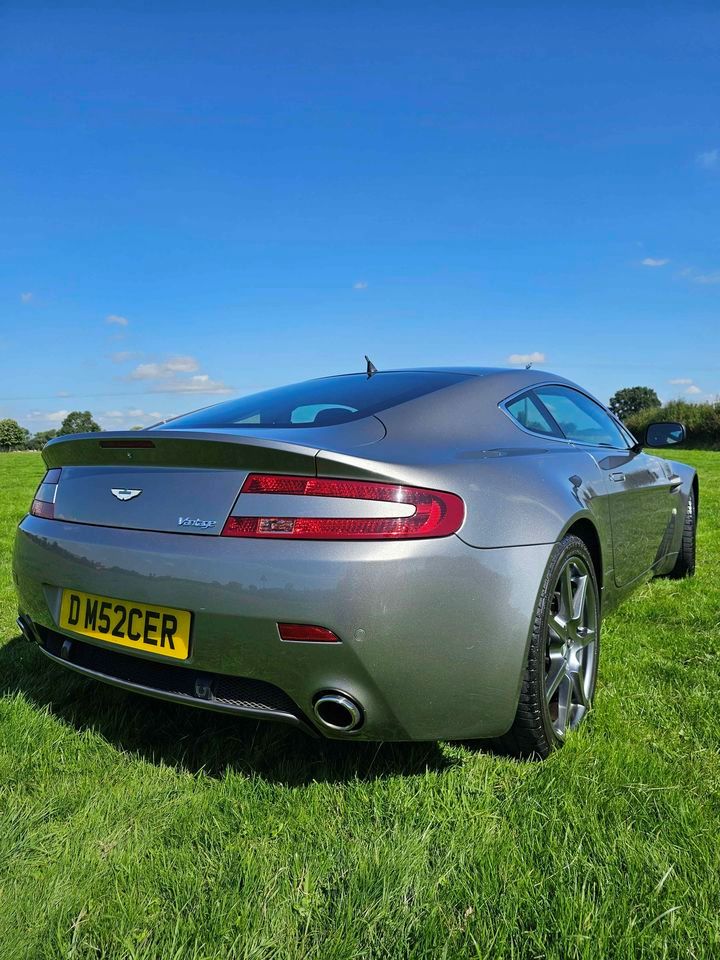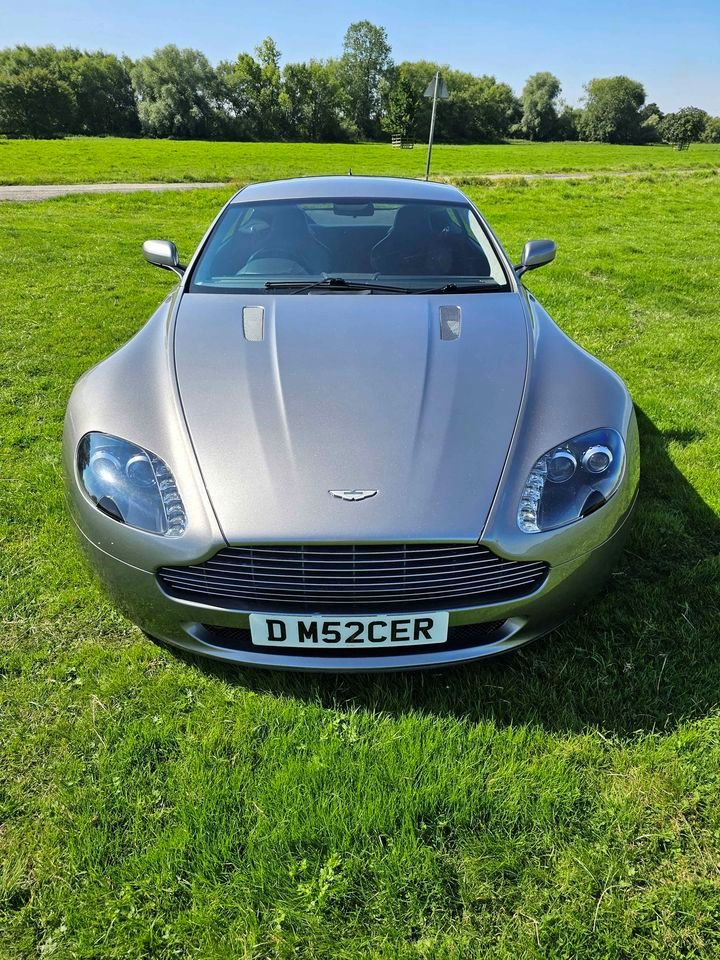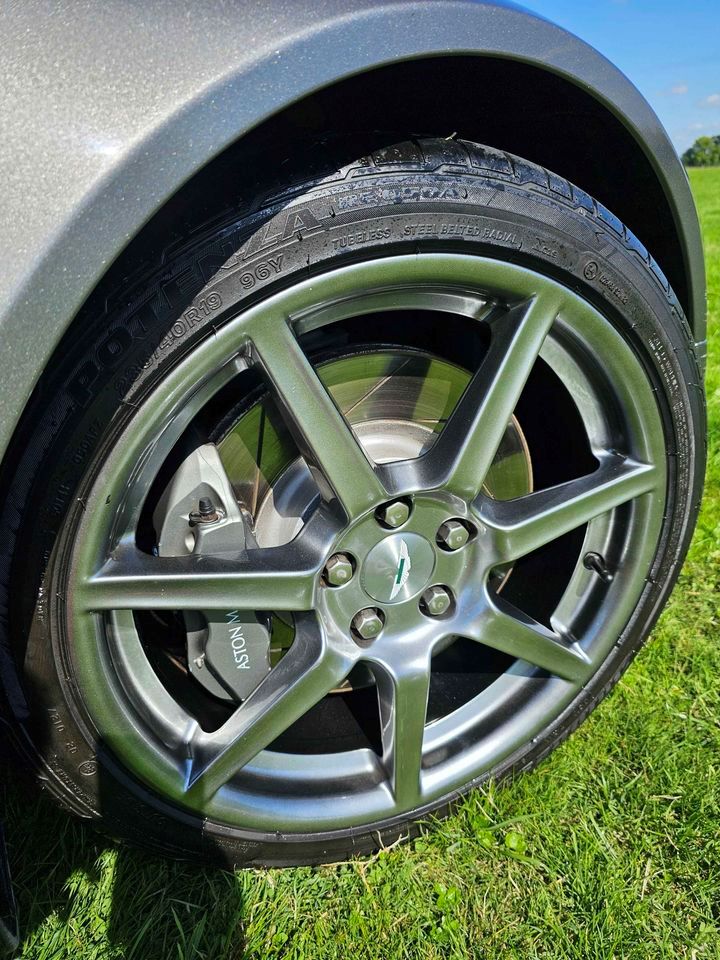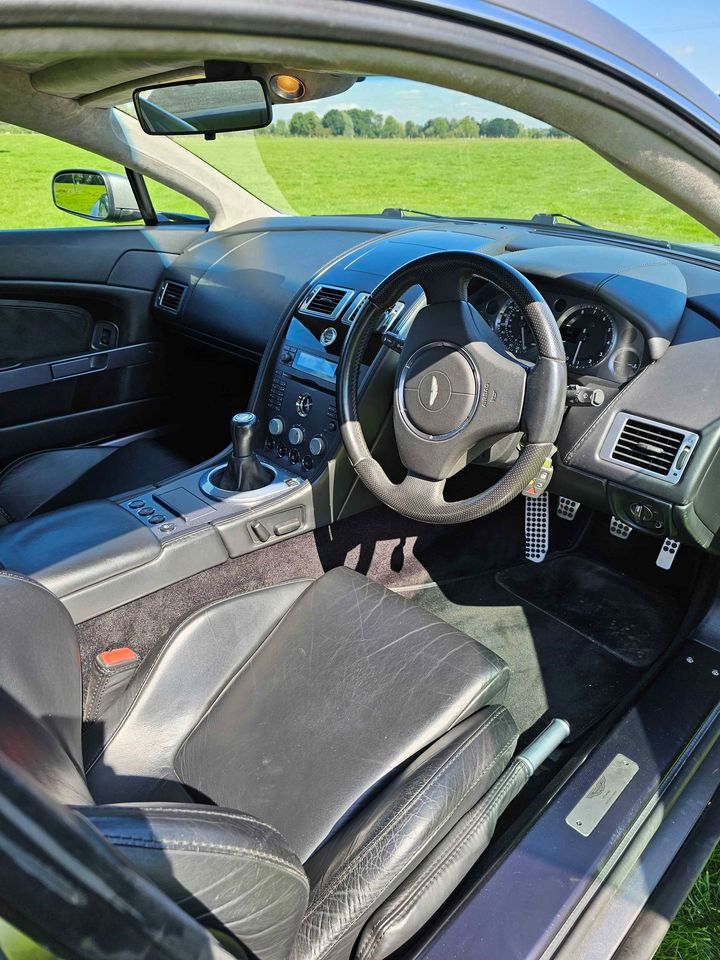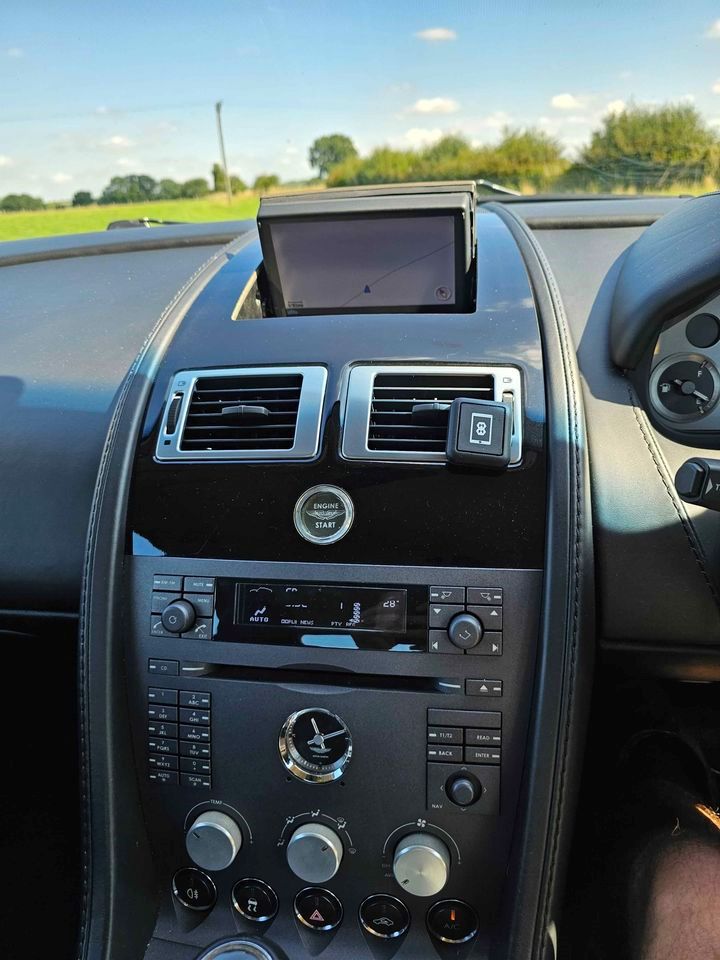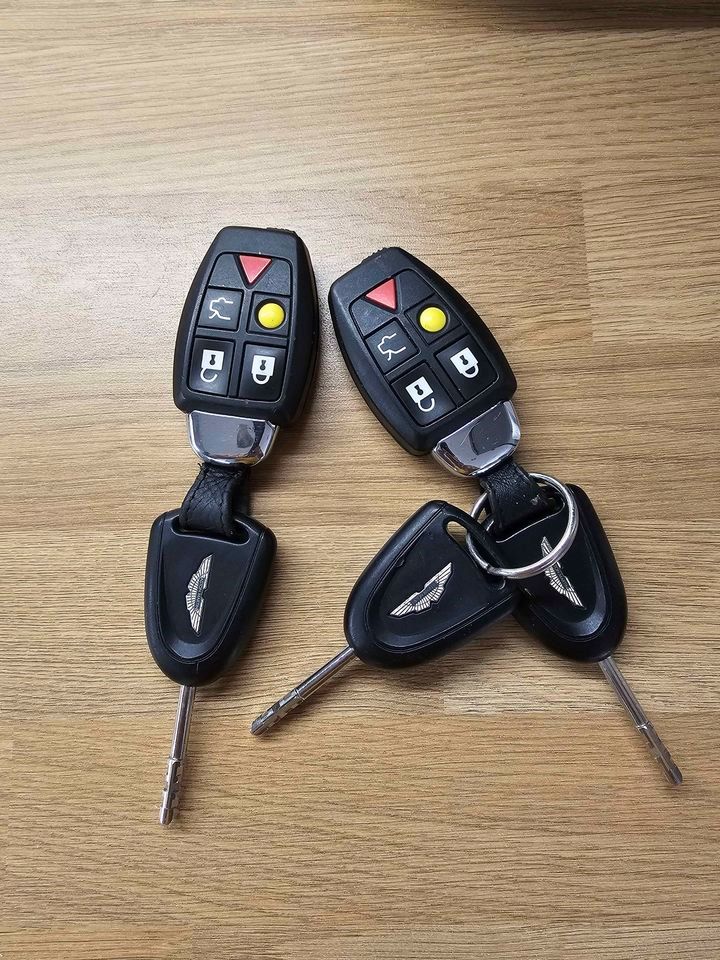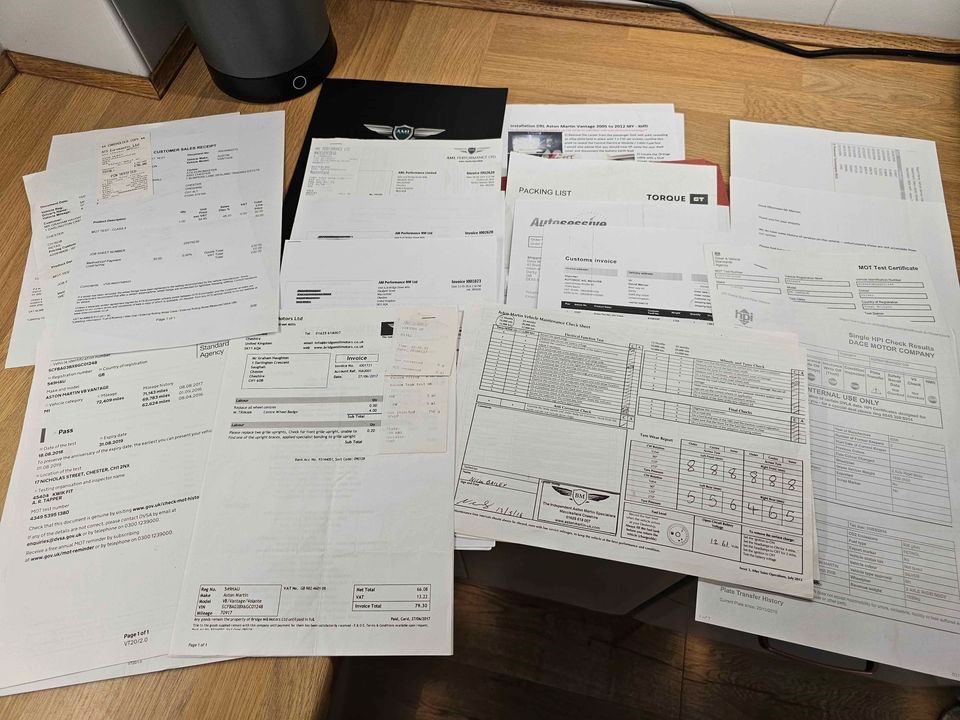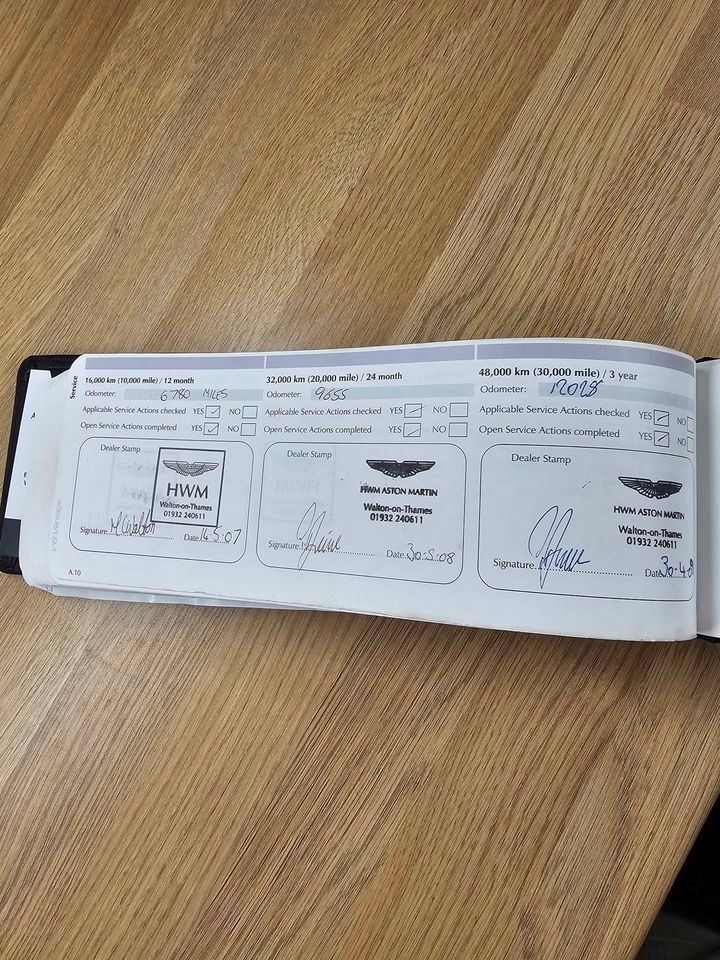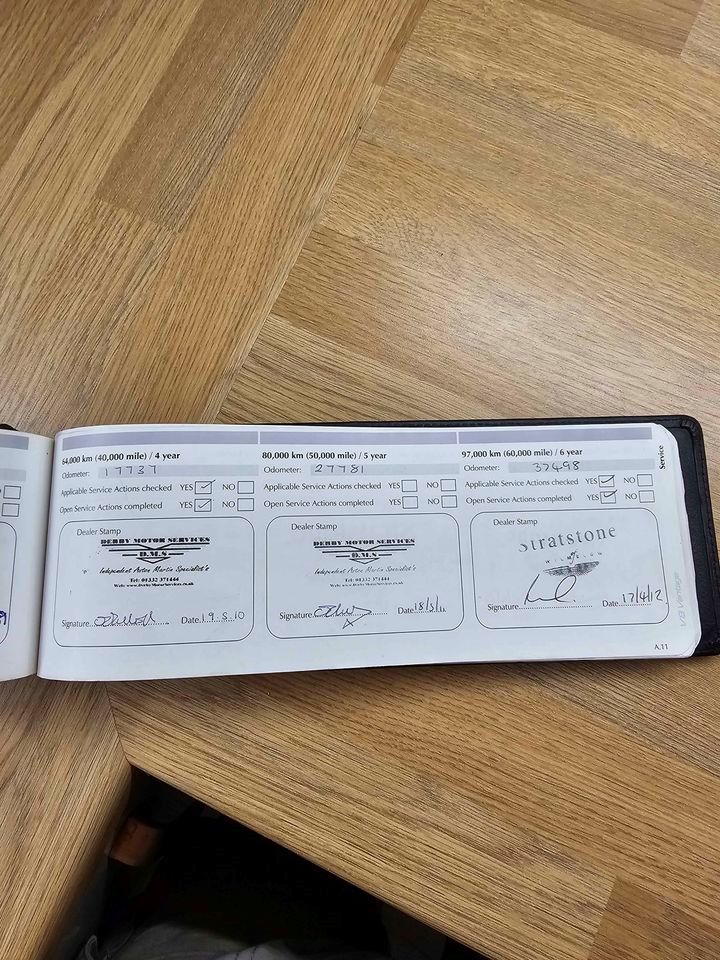 2006 Aston Martin V8 Vantage Coupe
Description
Are you ready to experience the thrill of the open road like never before? Look no further than the 2006 Aston Martin V8 Vantage Coupe. This masterpiece of engineering is more than just a car; it's an embodiment of power, precision, and timeless elegance.
Key Features:
4.3L V8 Engine: Get ready to feel the pulse of 379 horsepower under the hood. With its mighty 4.3-litre V8 engine, this Aston Martin delivers a symphony of power and performance that will leave you breathless.
Manual Transmission: Experience a connection with the road that automatics can't replicate. The manual transmission ensures every gear change is an unforgettable experience, putting you firmly in control.
Exquisite Design: The exterior boasts a breathtaking Tungsten Silver finish that turns heads wherever you go. Step inside, and you'll be enveloped in the luxurious embrace of Obsidian Black Hide, a testament to the craftsmanship that defines Aston Martin.
Impeccable Maintenance: With a full-service history and only 75,300 miles on the clock, this Vantage Coupe is as pristine as the day it rolled off the assembly line. It even comes with three keys and two key fobs for added convenience.
How Will This Aston Martin Make You Feel?
Empowered: The raw power of the V8 engine will make you feel like a driving virtuoso, conquering every curve and straightaway with confidence.
Elegant: From its exterior's sleek lines to the plush interior, this car exudes sophistication and class, ensuring you arrive in style at any destination.
Unique: With only five previous owners and a private plate that's been replaced with the original '06 plate, this Aston Martin stands as a testament to your distinctive taste.
Begin Your Journey Today
Don't let this opportunity pass you by. This Aston Martin V8 Vantage Coupe isn't just a car; it's a statement. Seize the moment and start your journey where power, luxury, and style converge.
Step into unparalleled style—take the wheel of the 2006 Aston Martin V8 Vantage Coupe now!
Loading the bidding panel...
Exterior Colour
Tungsten Silver
Interior Colour
Obsidian Black Hide
Driver Side
Right Hand Drive
Mileage
75,300
Transmission
Manual
Engine Size
4.3L Petrol
Location
Midlands
Delivery
Get a quote for delivery straight to your home or garage with our partner ShipMyCar:
Get a quote
By setting a proxy bid, the system will automatically bid on your behalf to maintain your position as the highest bidder, up to your proxy bid amount. If you are outbid, you will be notified via email so you can opt to increase your bid if you so choose.

If two of more users place identical bids, the bid that was placed first takes precedence, and this includes proxy bids.
Another bidder placed an automatic proxy bid greater or equal to the bid you have just placed. You will need to bid again to stand a chance of winning.