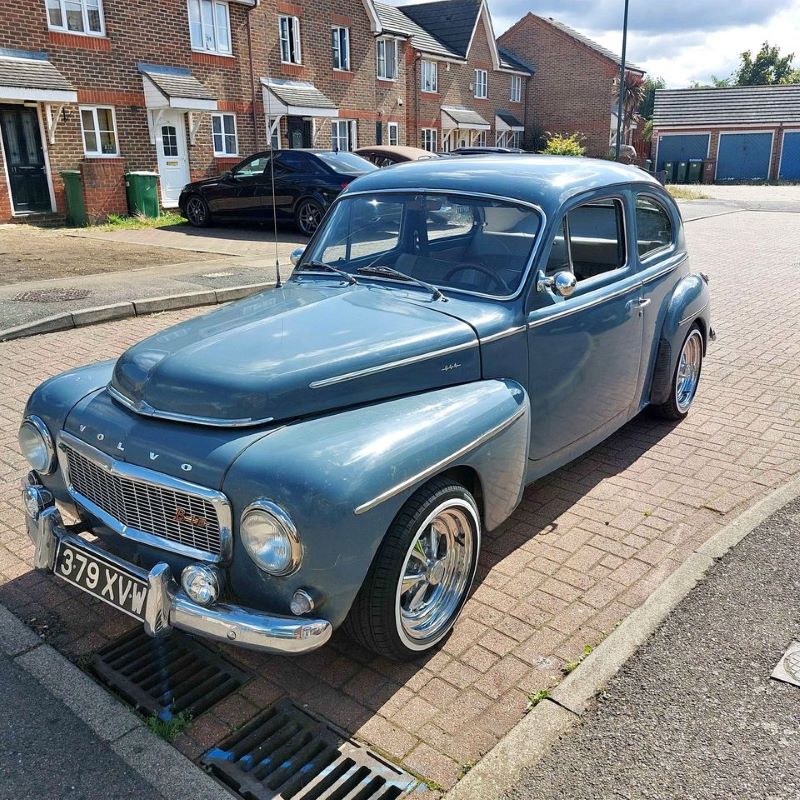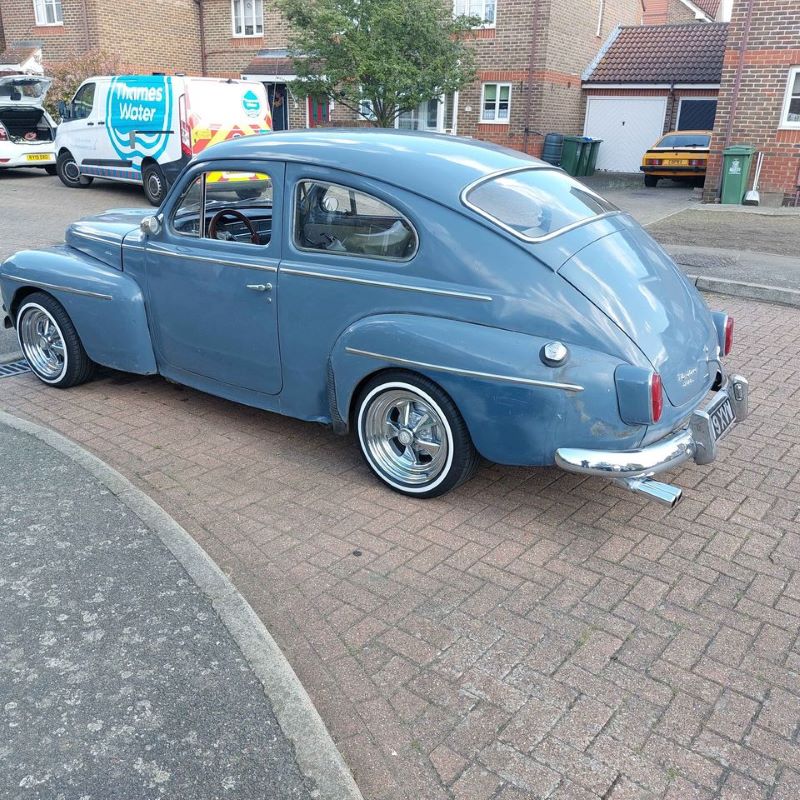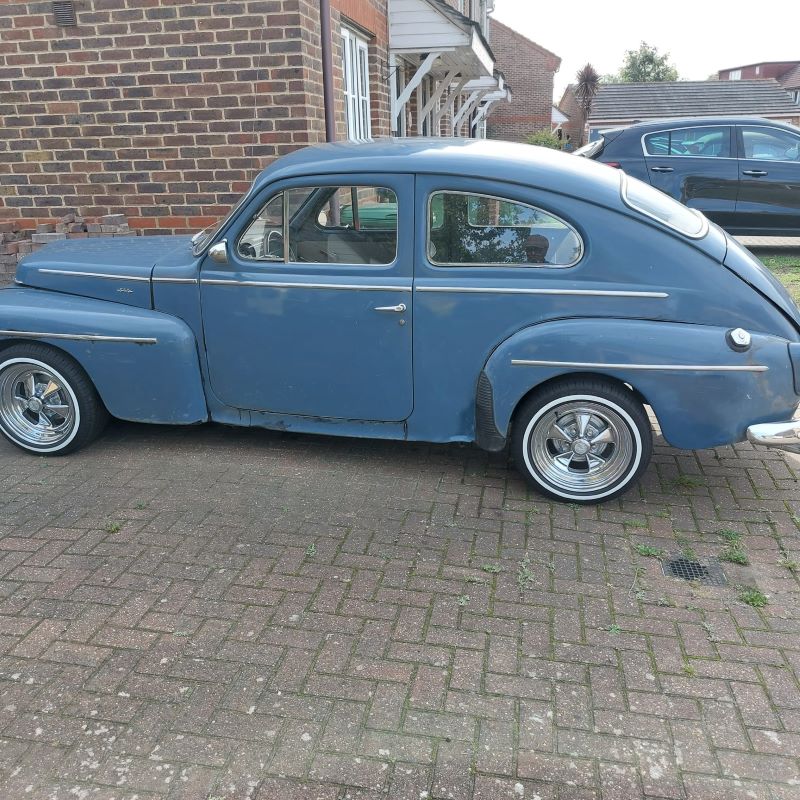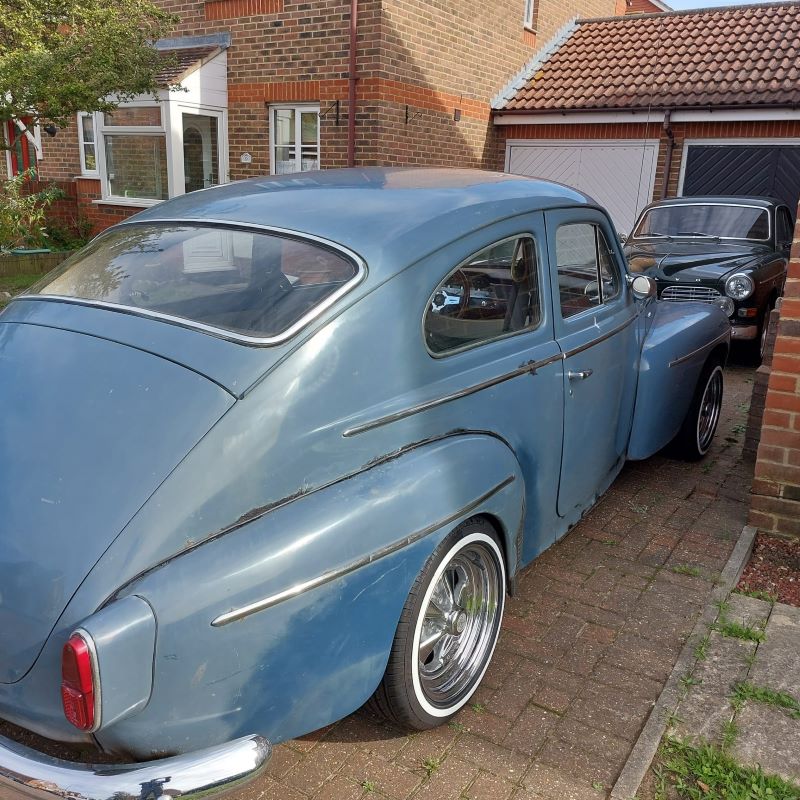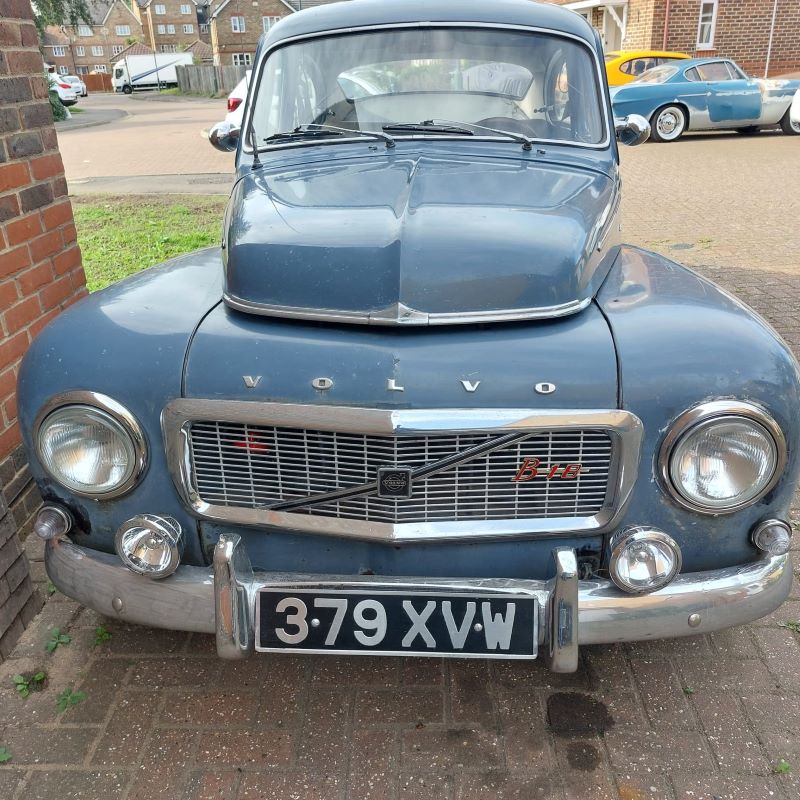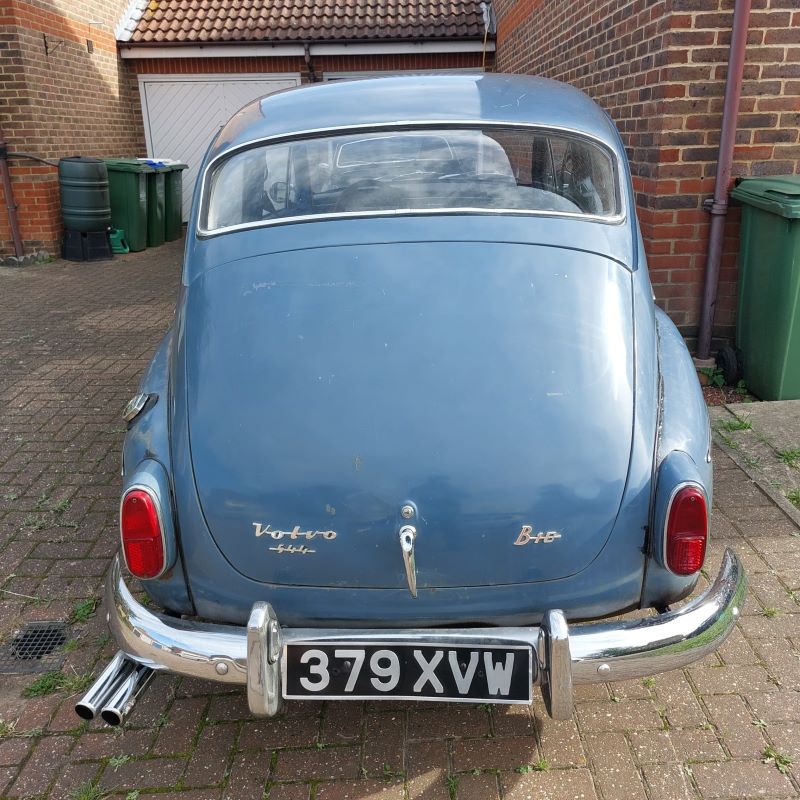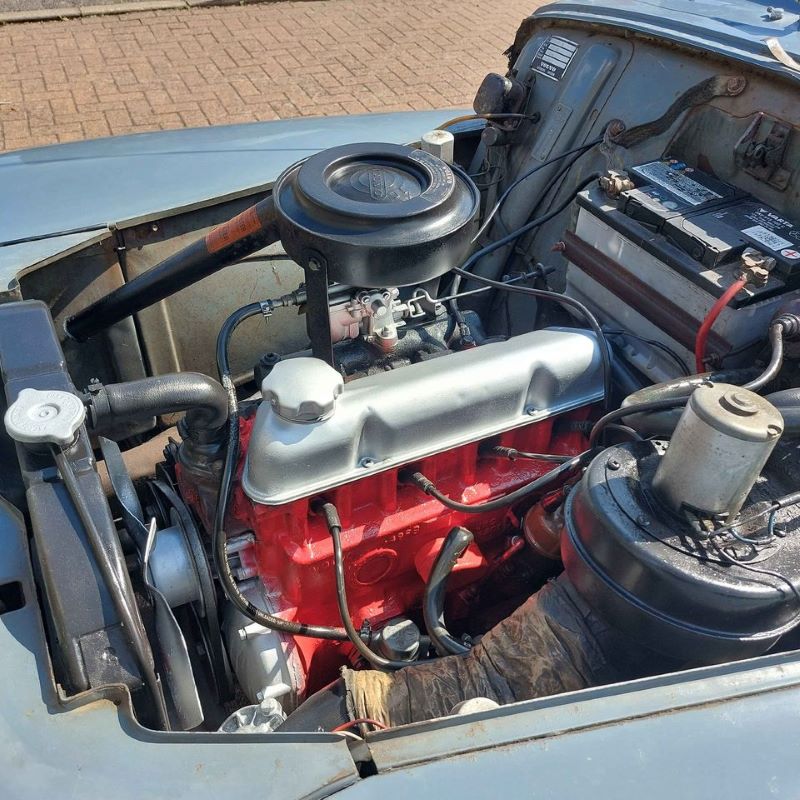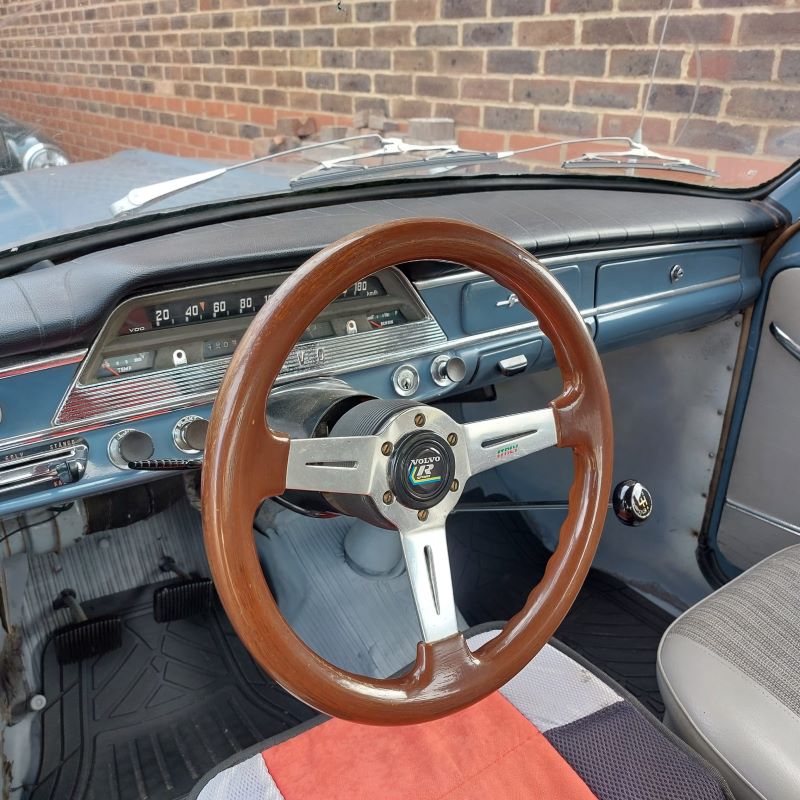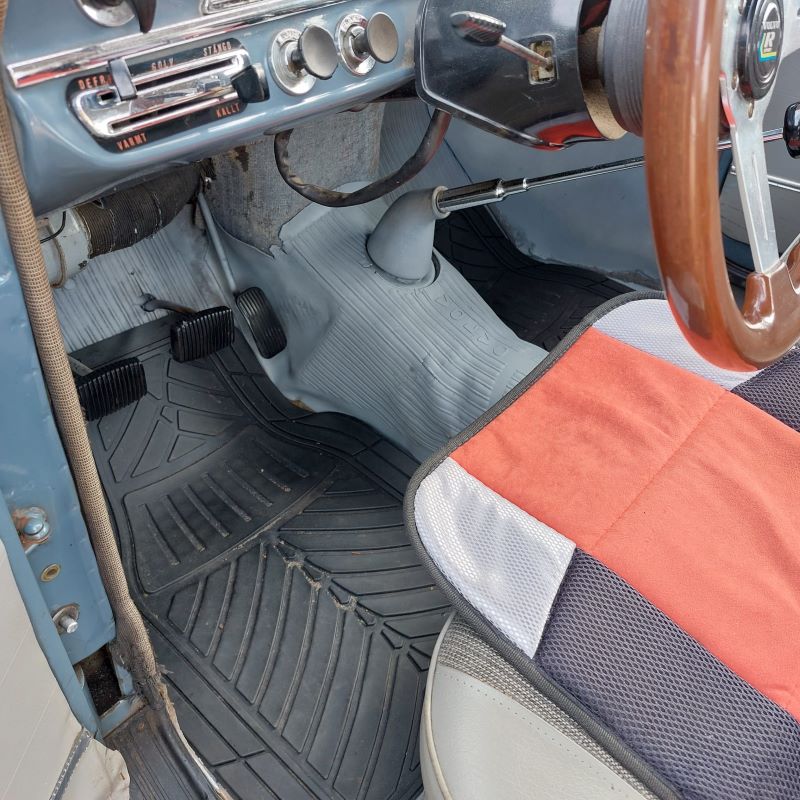 1962 Volvo PV544
Description
Rediscover Driving Bliss
Want to transport yourself back in time, where the road feels like an adventure and every mile tells a story? Look no further than this gorgeous 1962 Volvo PV544, a timeless classic that has aged like fine wine.
Driven to Perfection
With just 73,000 miles on its odometer, this beauty boasts the allure of a bygone era while promising reliability that stands the test of time. The manual transmission puts you in control, letting you savor the pure essence of driving.
A Symphony in Blue and Grey
The exterior's striking blue finish seamlessly complements the serene grey interior, creating an aesthetic that's both captivating and comforting. It's not just a car; it's an experience waiting to unfold.
Fuel Your Passion
Powered by a 1.8 L petrol engine, this PV544 is not only a piece of history but also a practical choice. And here's the icing on the cake – it's ULEZ exempt, MOT exempt, and tax-free, making it an economical and eco-friendly option.
Cherish Originality
Step inside and you'll be greeted by an original interior that has aged gracefully. The charm of the past, wrapped in the convenience of today.
Welded with Love
Yes, every classic has a story, and this one is no different. It needs a little welding in the boot, a small price to pay for the memories you'll create. And the best part? The current owner has already had a quote of just £350 to make it as good as new.
Join the Club
Owning a 1962 Volvo PV544 isn't just about having a car; it's about becoming part of an exclusive club of enthusiasts who understand the magic of classic motoring.
Take the Wheel
Rediscover the joy of driving with the 1962 Volvo PV544. Seize the opportunity, make it yours today, and let the adventure begin!
Loading the bidding panel...
Exterior Colour
Blue
Interior Colour
Grey
Driver Side
Left Hand Drive
Mileage
73,000
Transmission
Manual
Engine Size
1.8L Petrol
Location
London
Delivery
Get a quote for delivery straight to your home or garage with our partner ShipMyCar:
Get a quote
By setting a proxy bid, the system will automatically bid on your behalf to maintain your position as the highest bidder, up to your proxy bid amount. If you are outbid, you will be notified via email so you can opt to increase your bid if you so choose.

If two of more users place identical bids, the bid that was placed first takes precedence, and this includes proxy bids.
Another bidder placed an automatic proxy bid greater or equal to the bid you have just placed. You will need to bid again to stand a chance of winning.