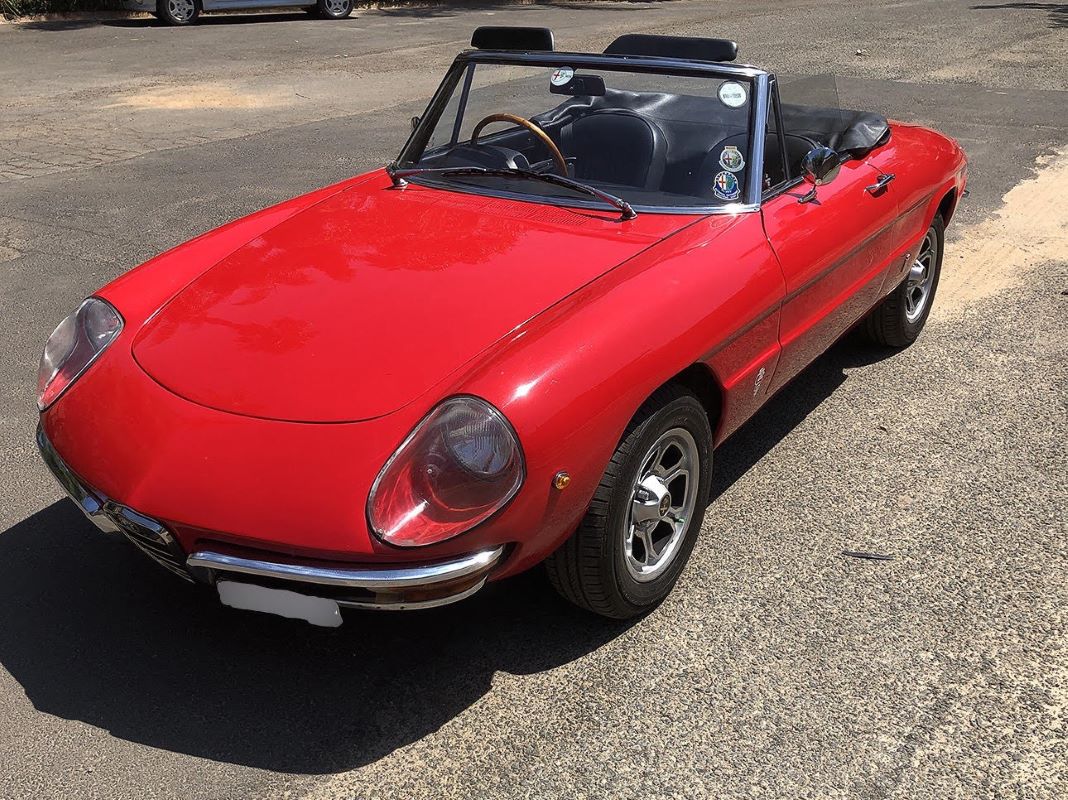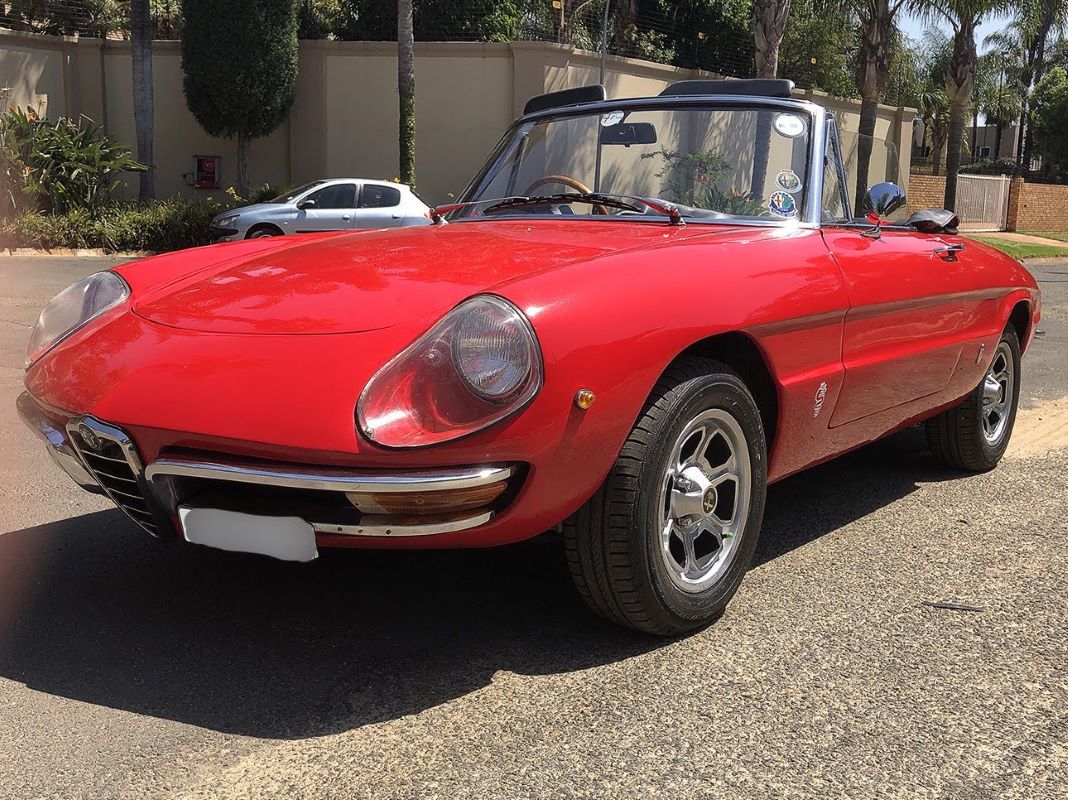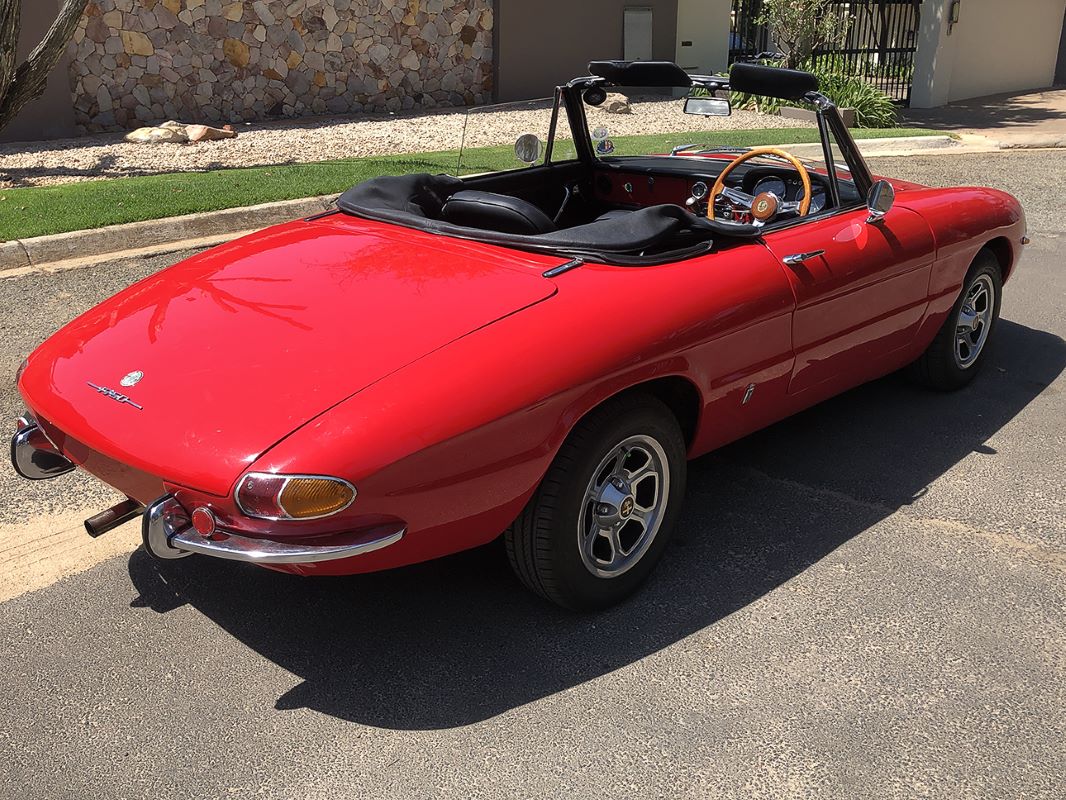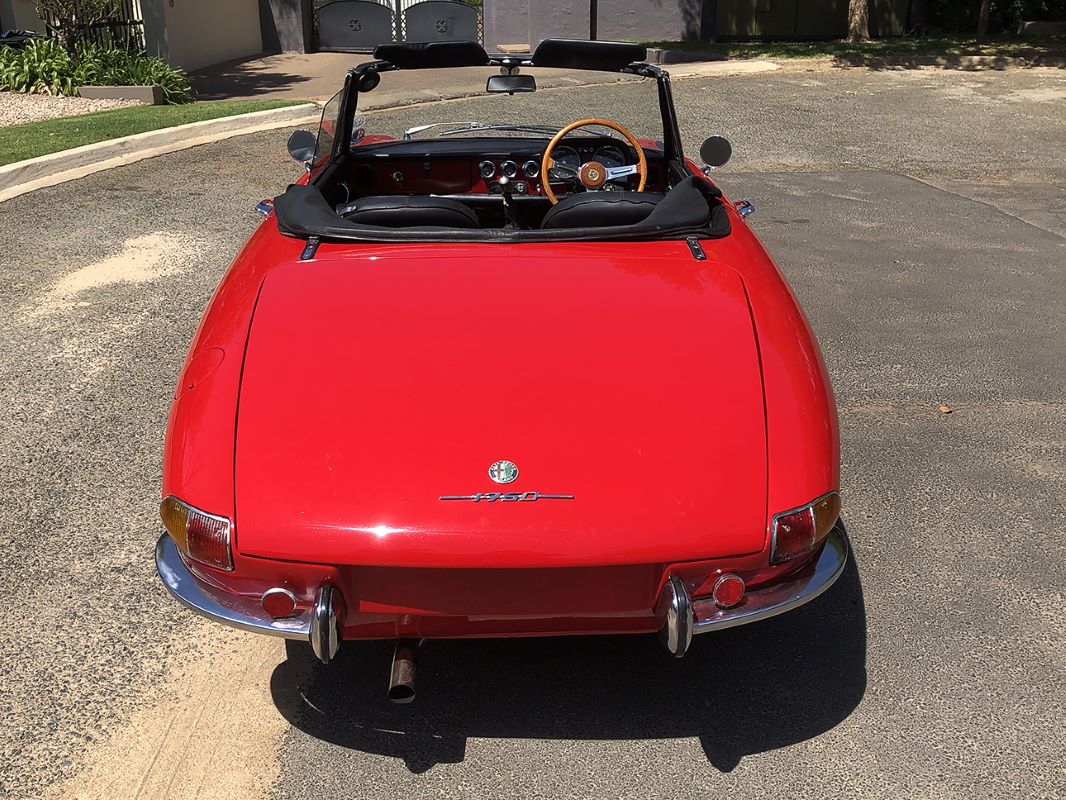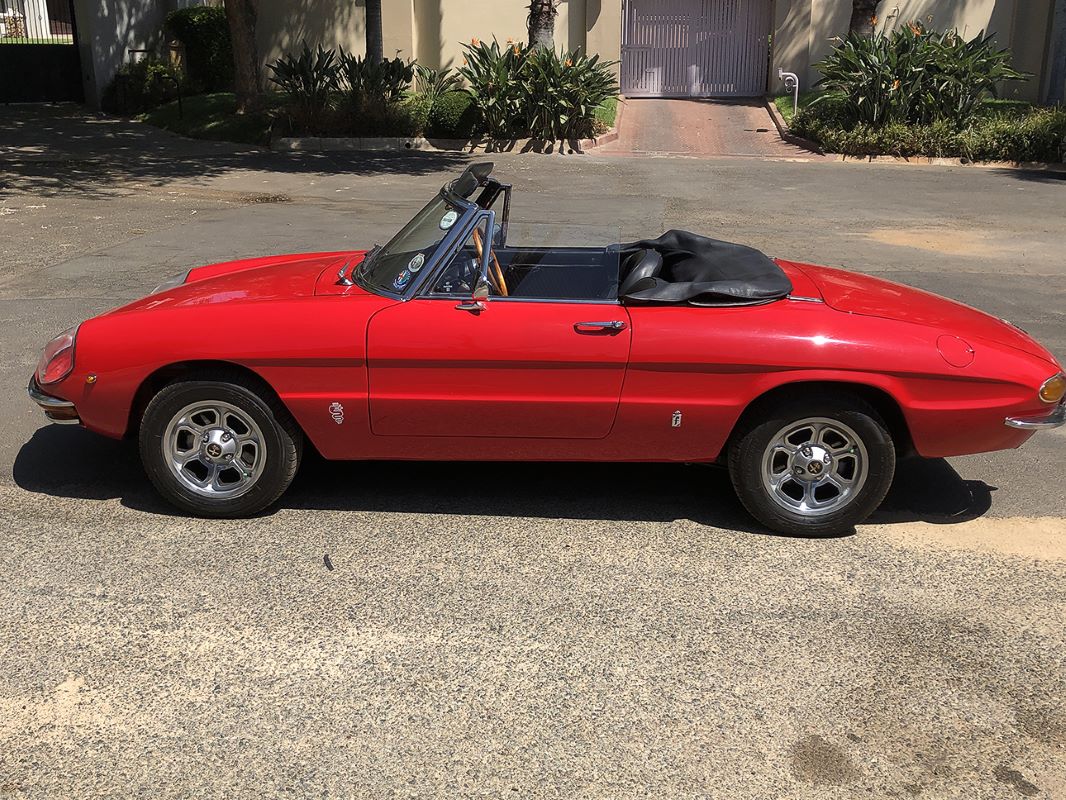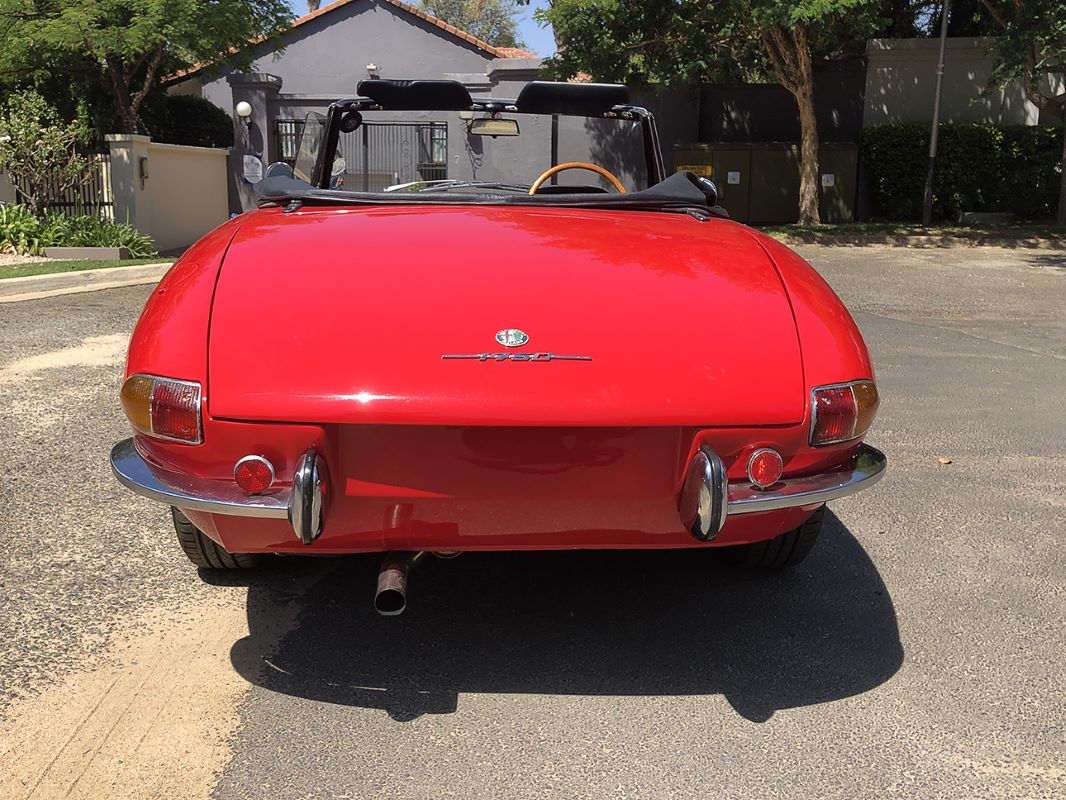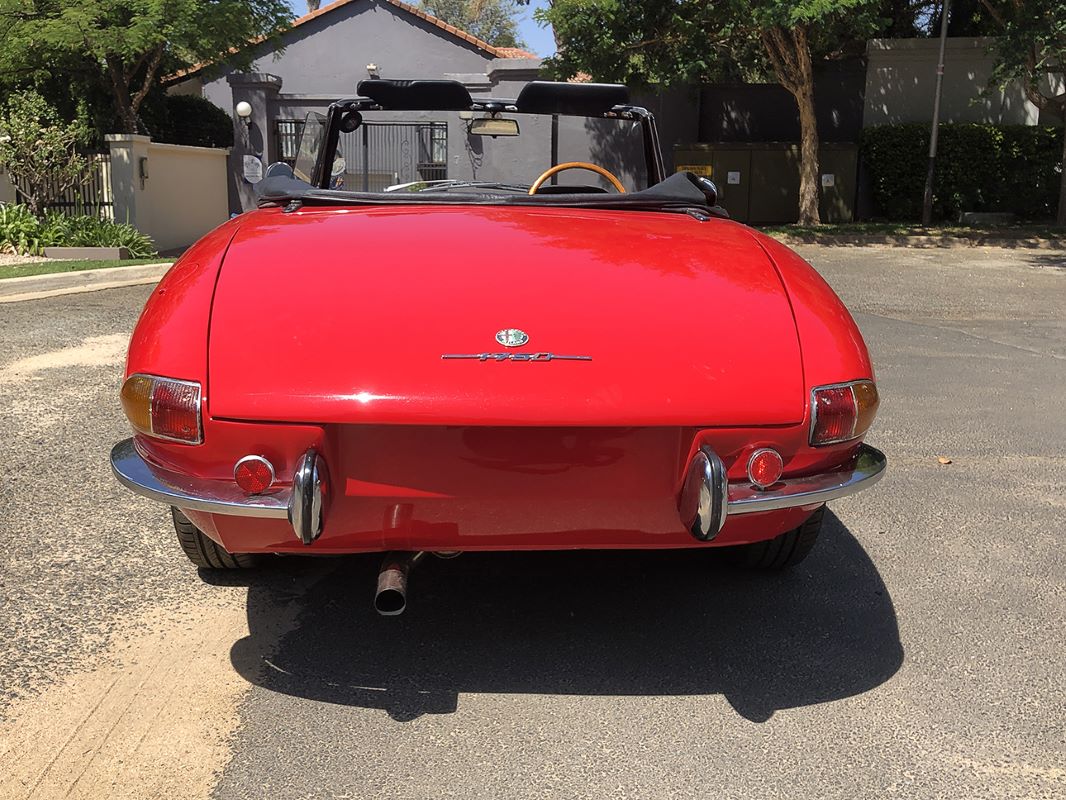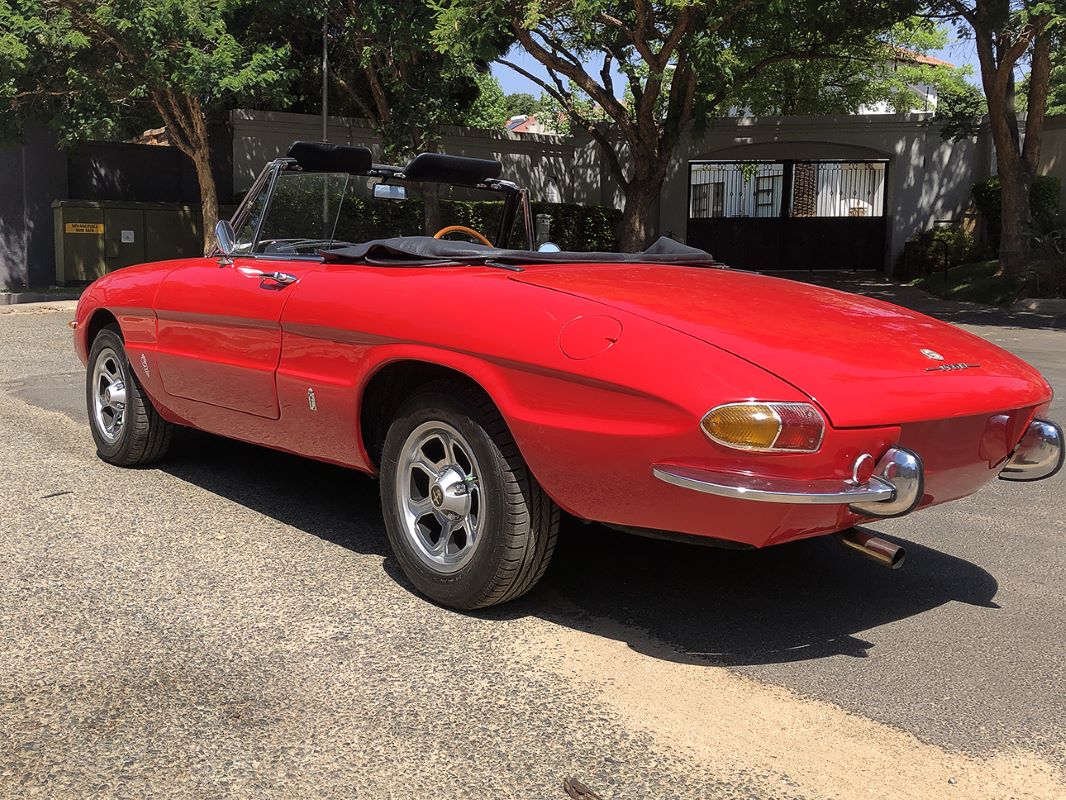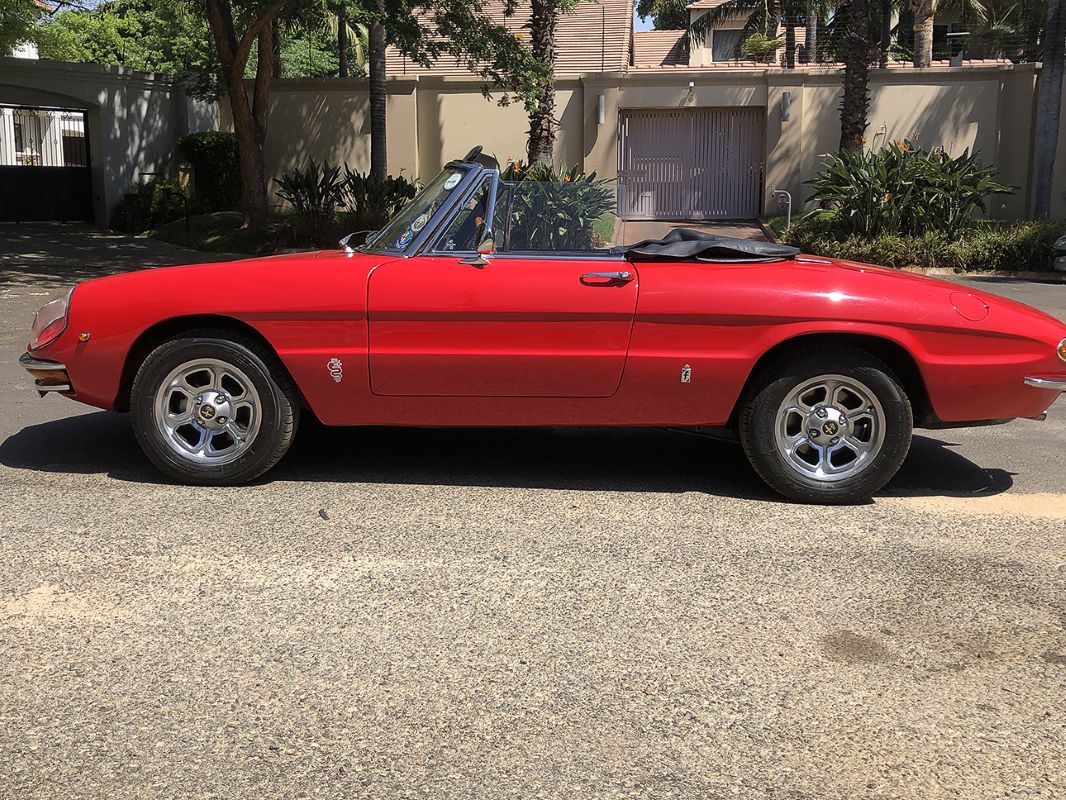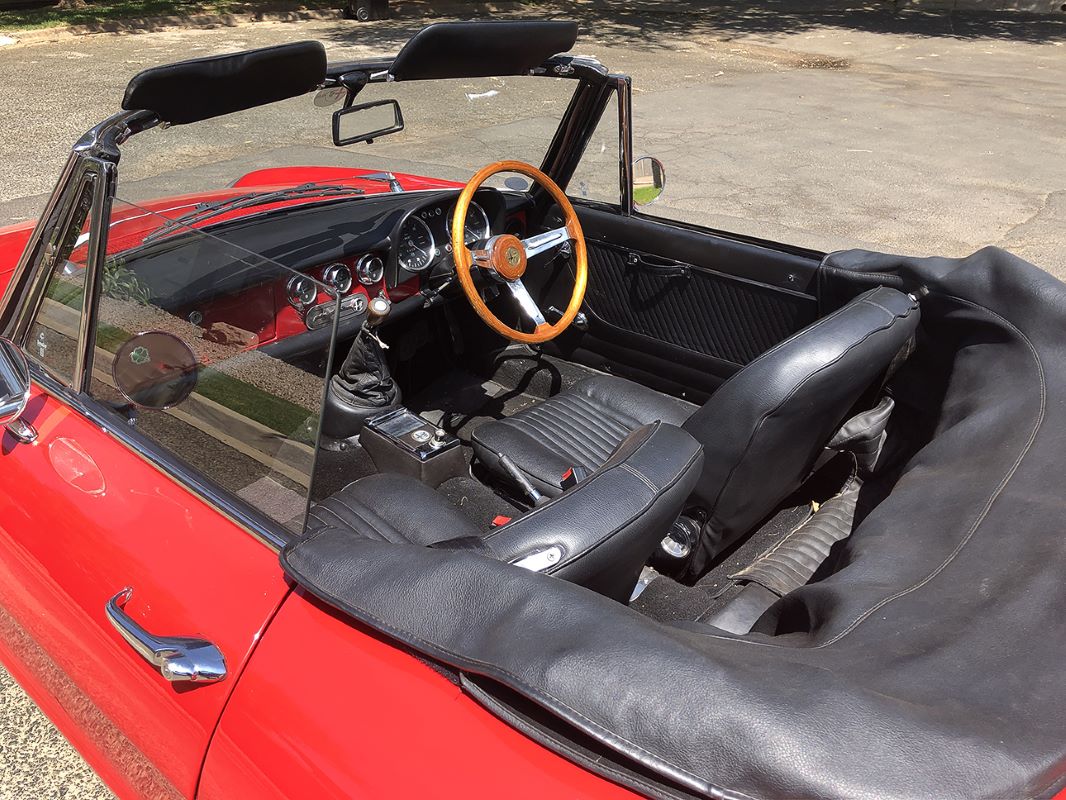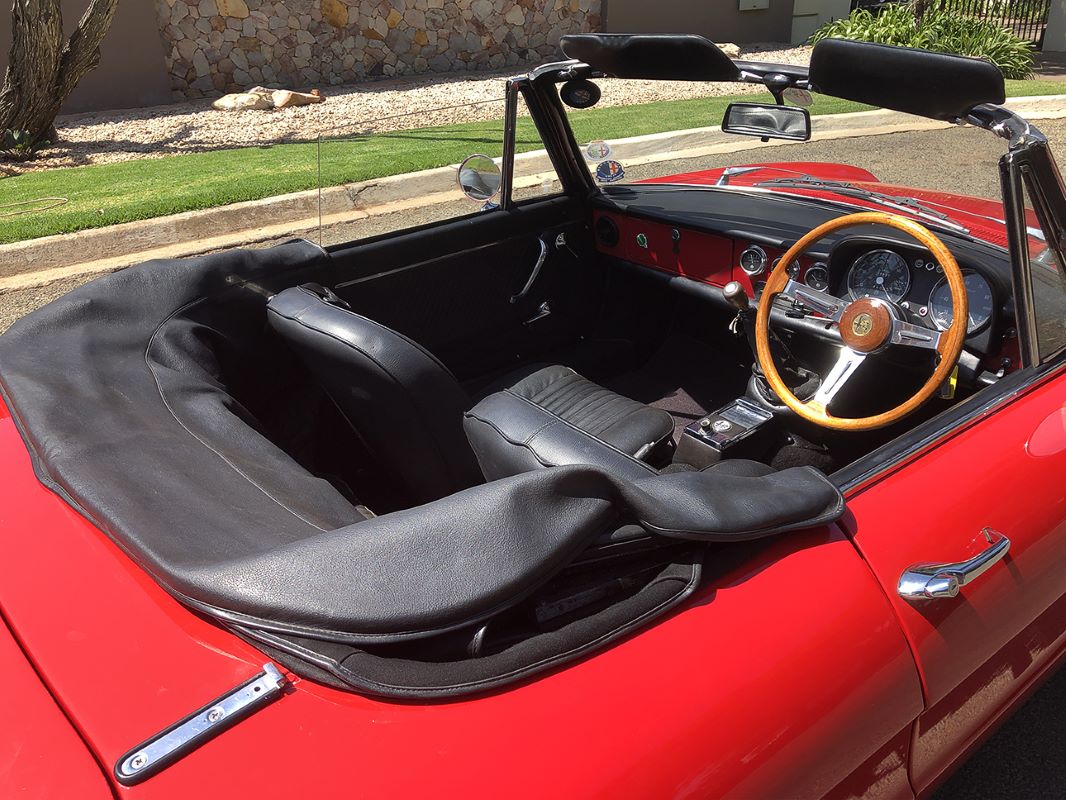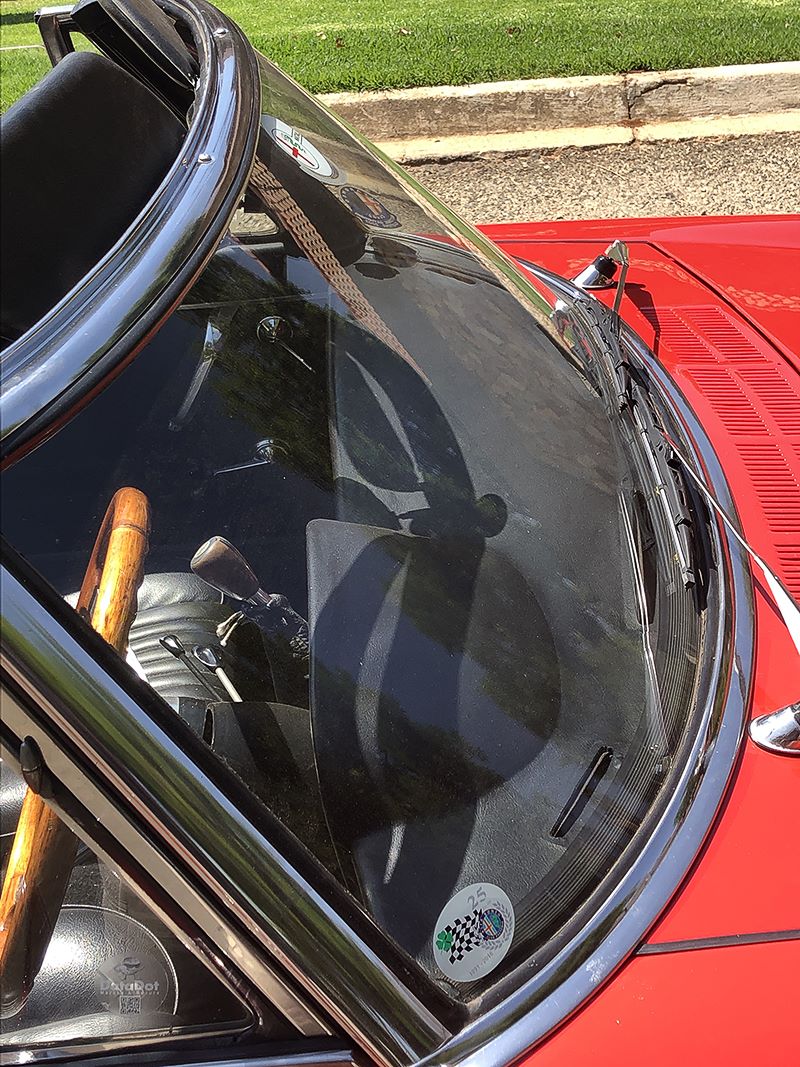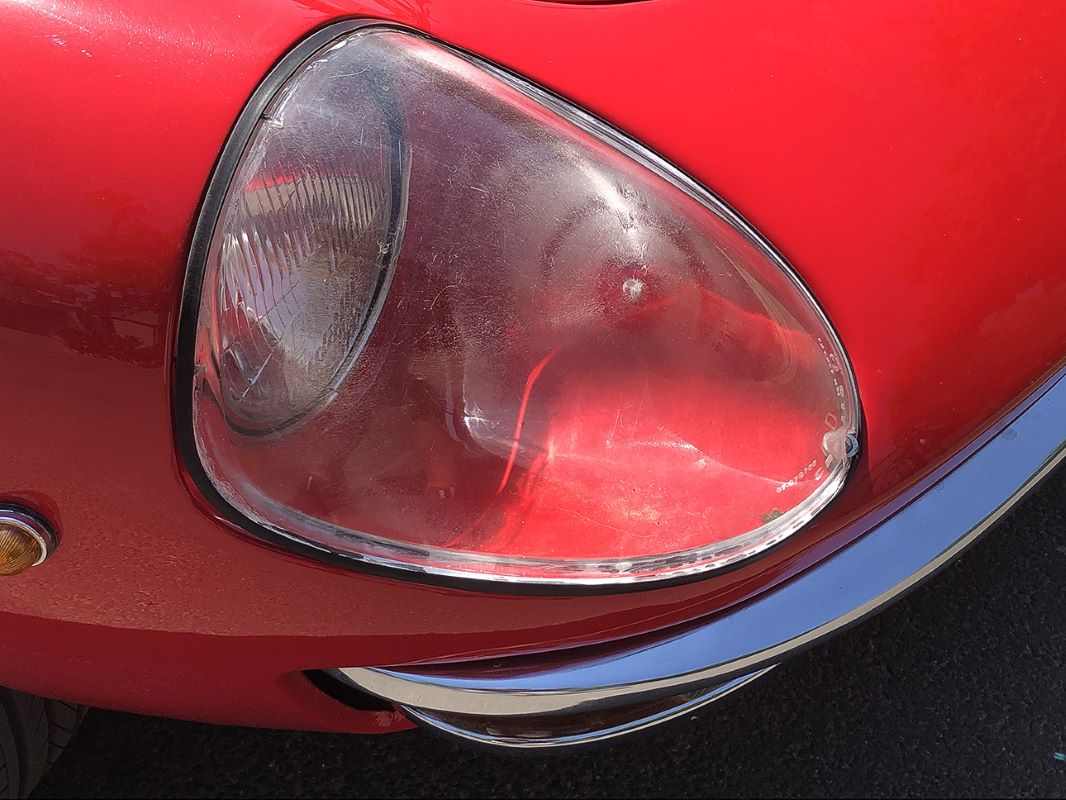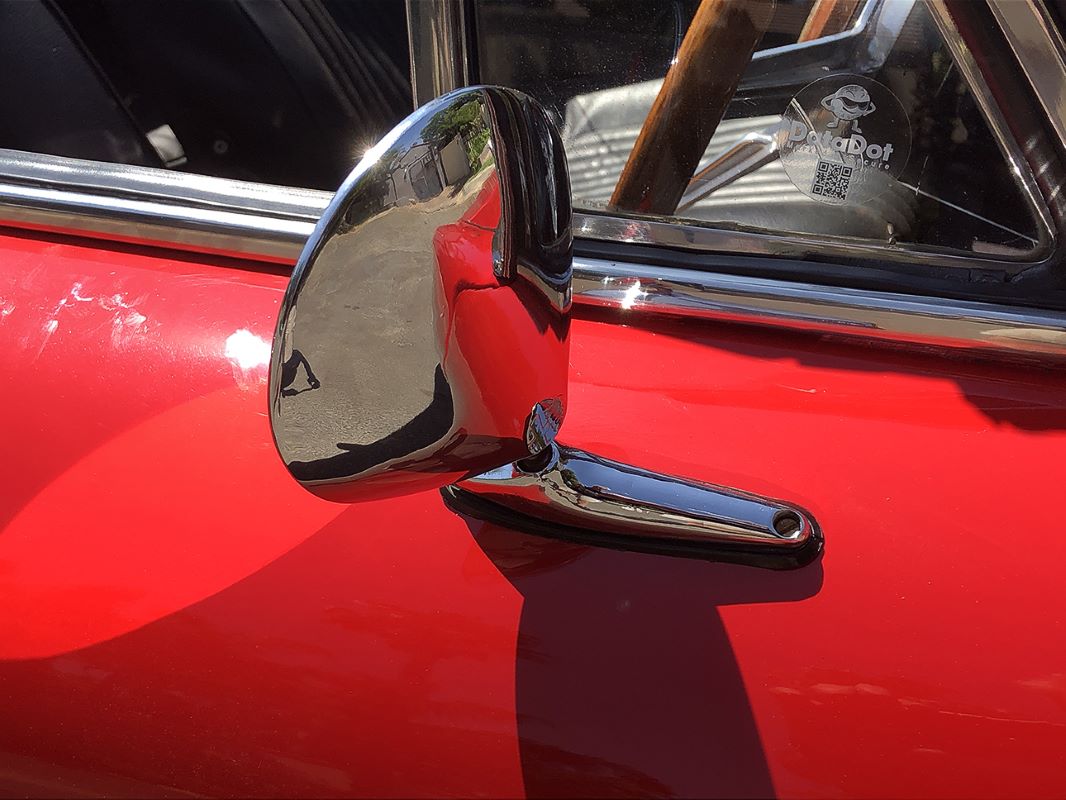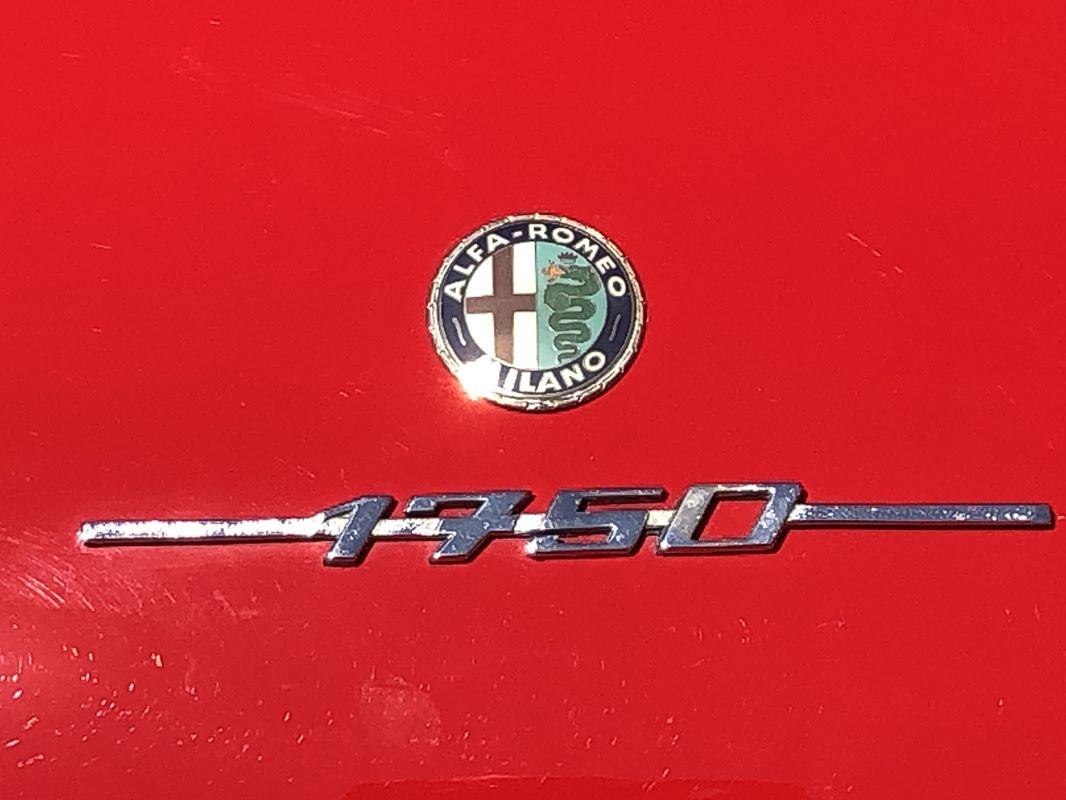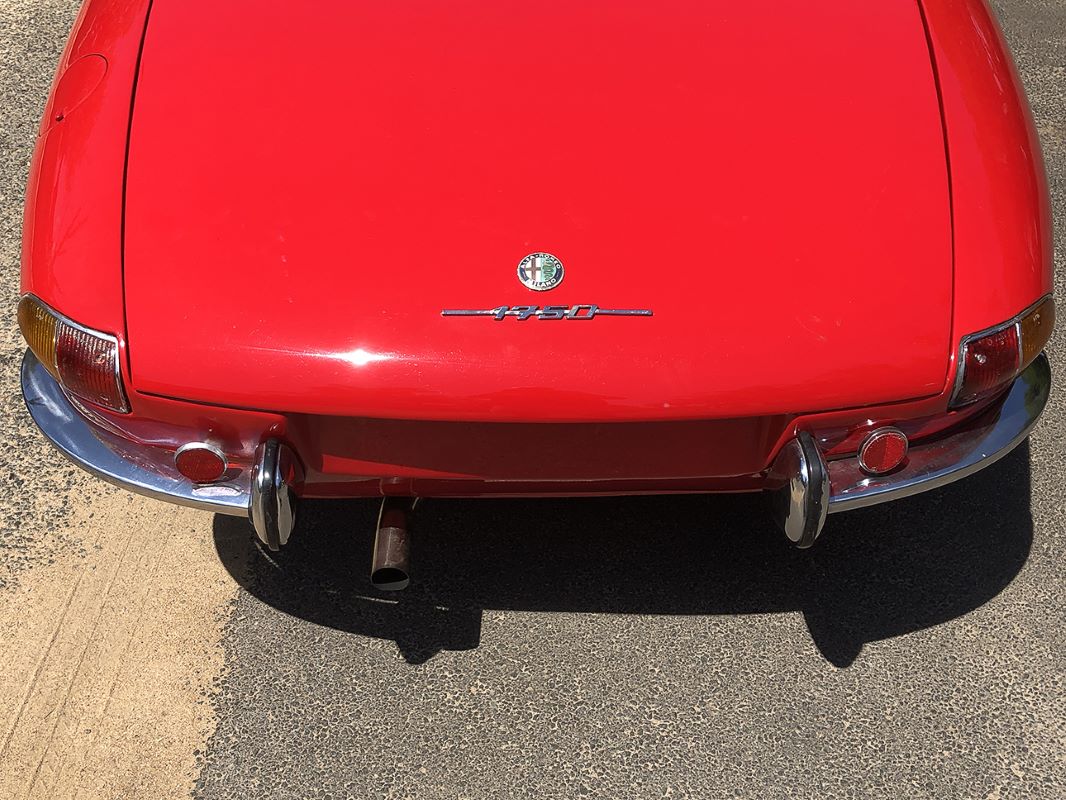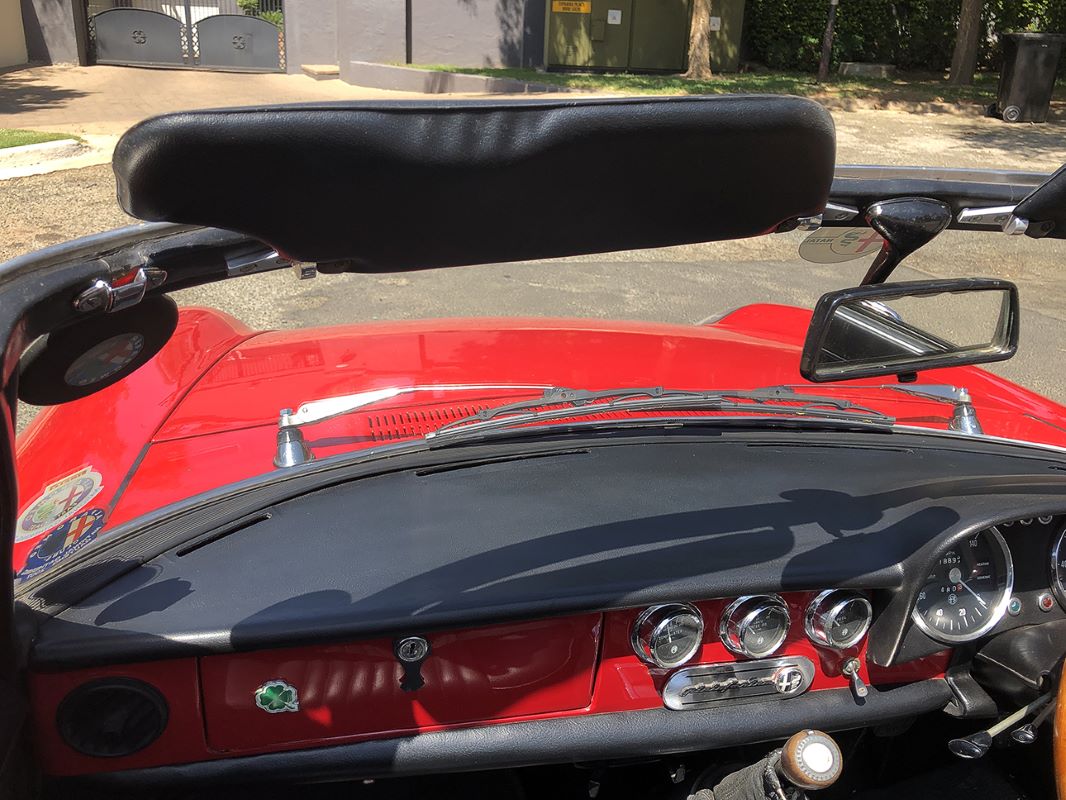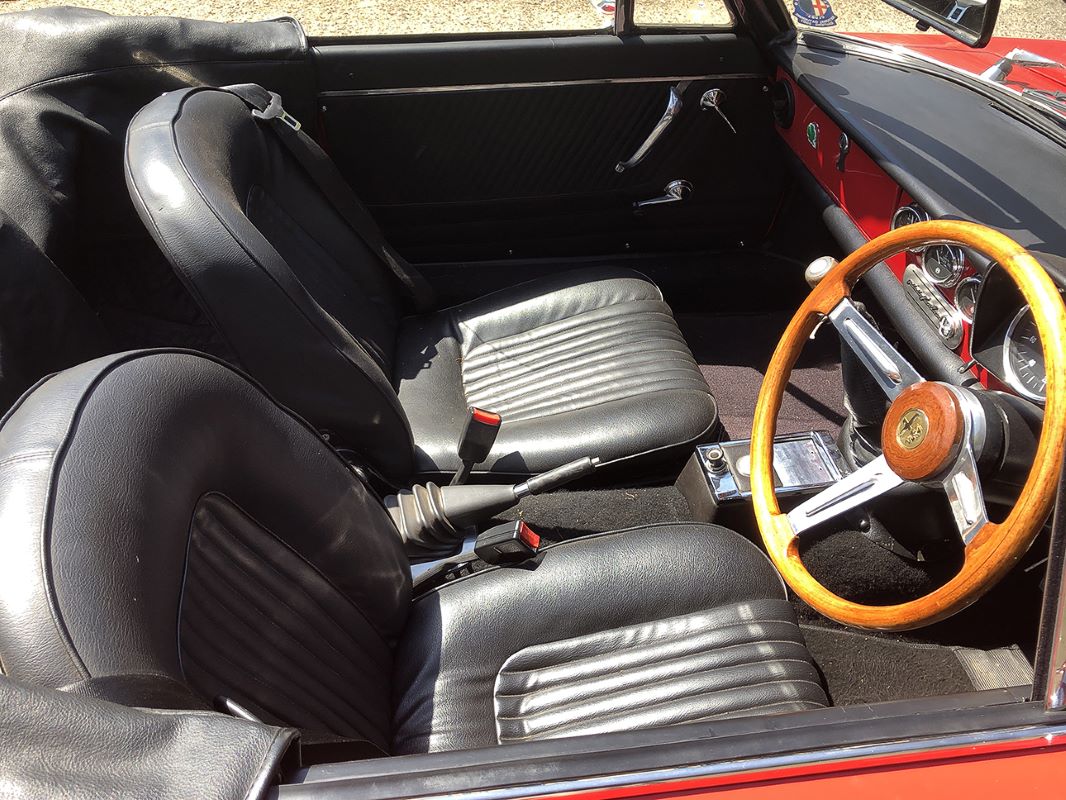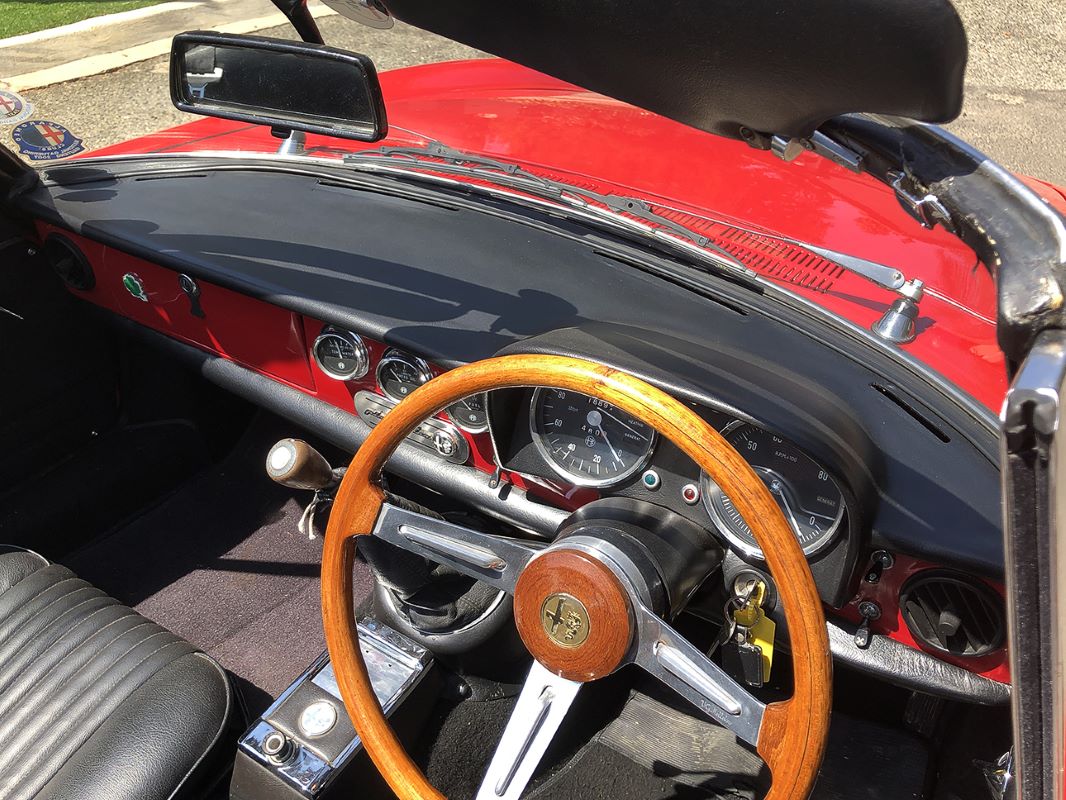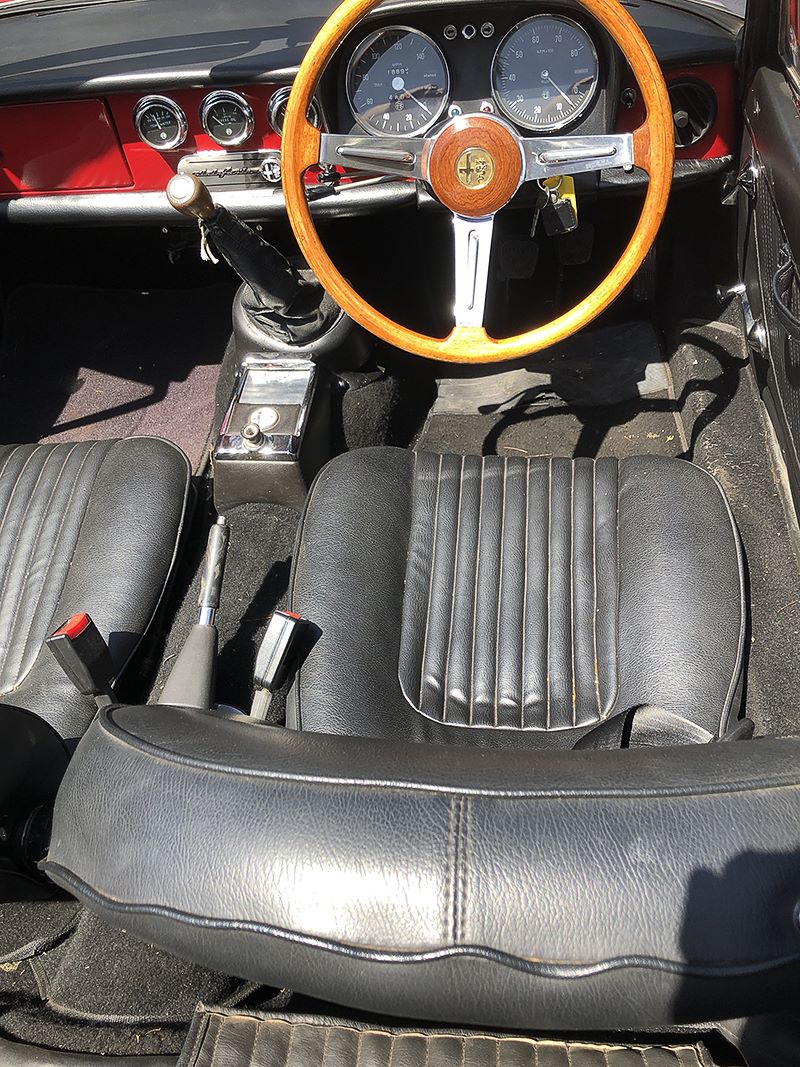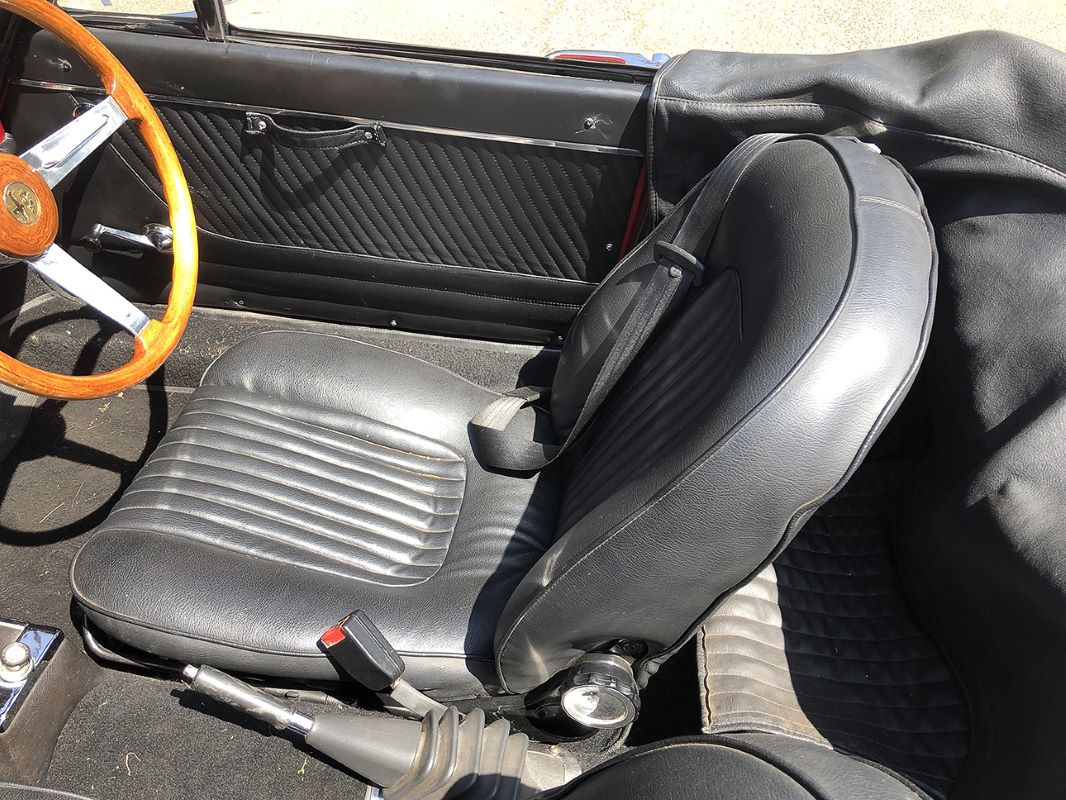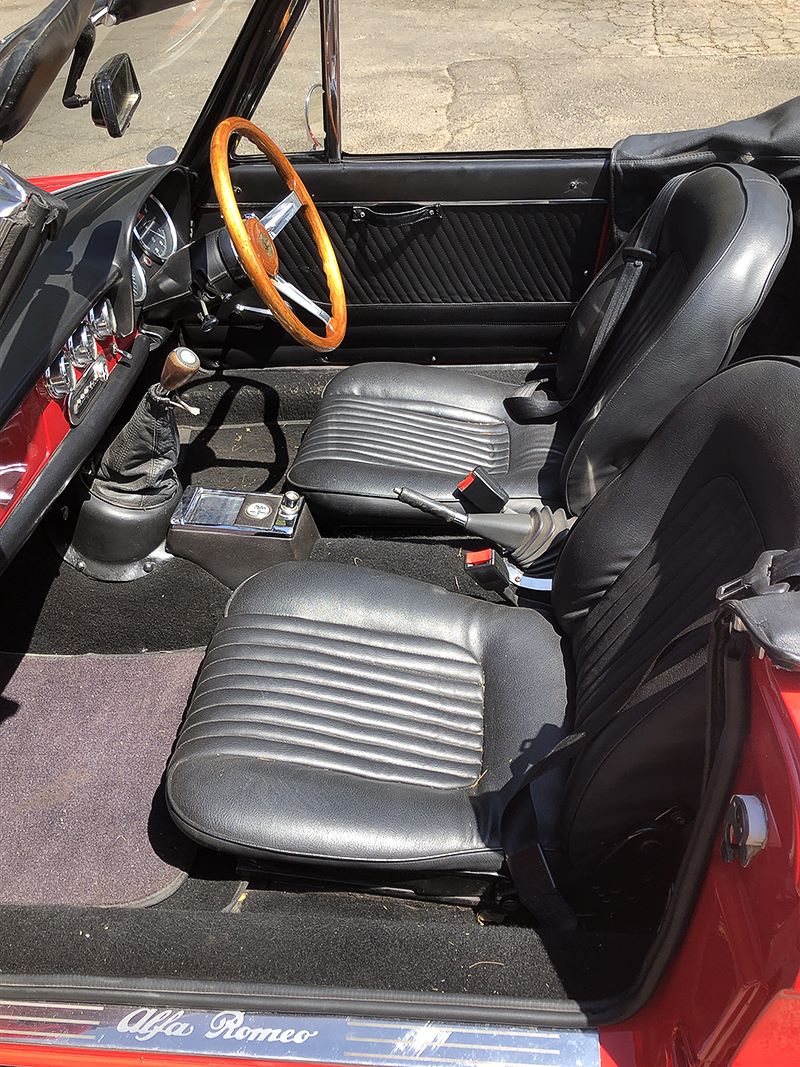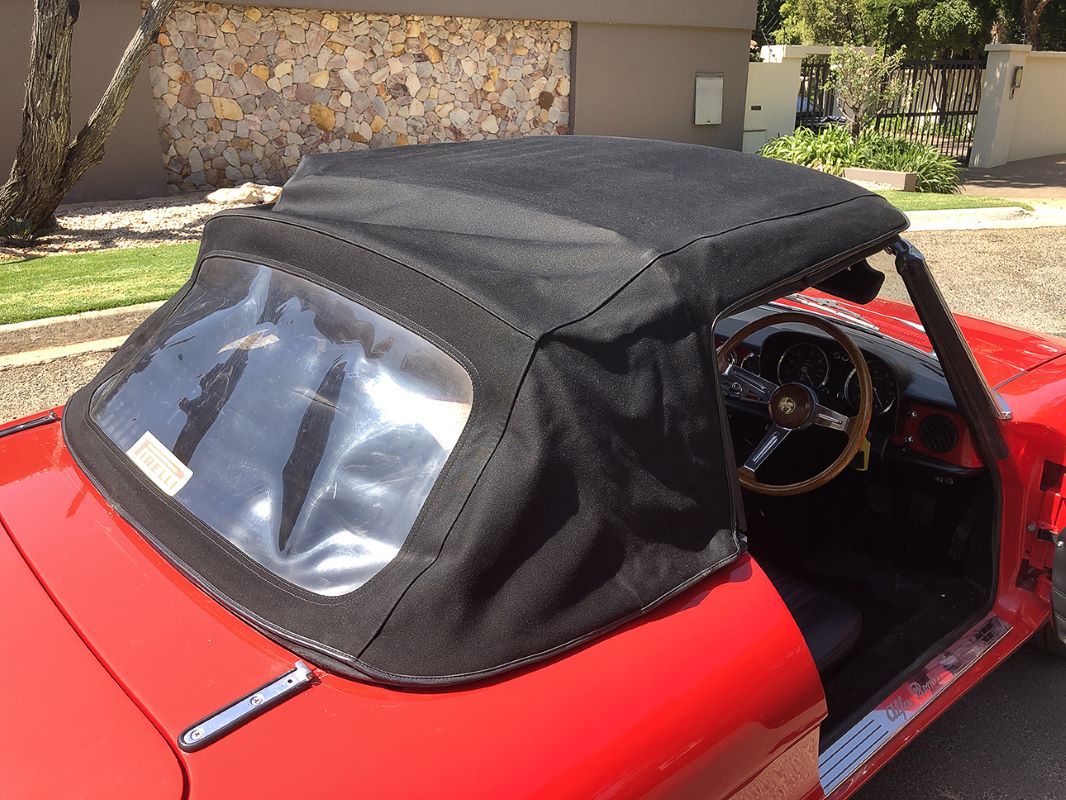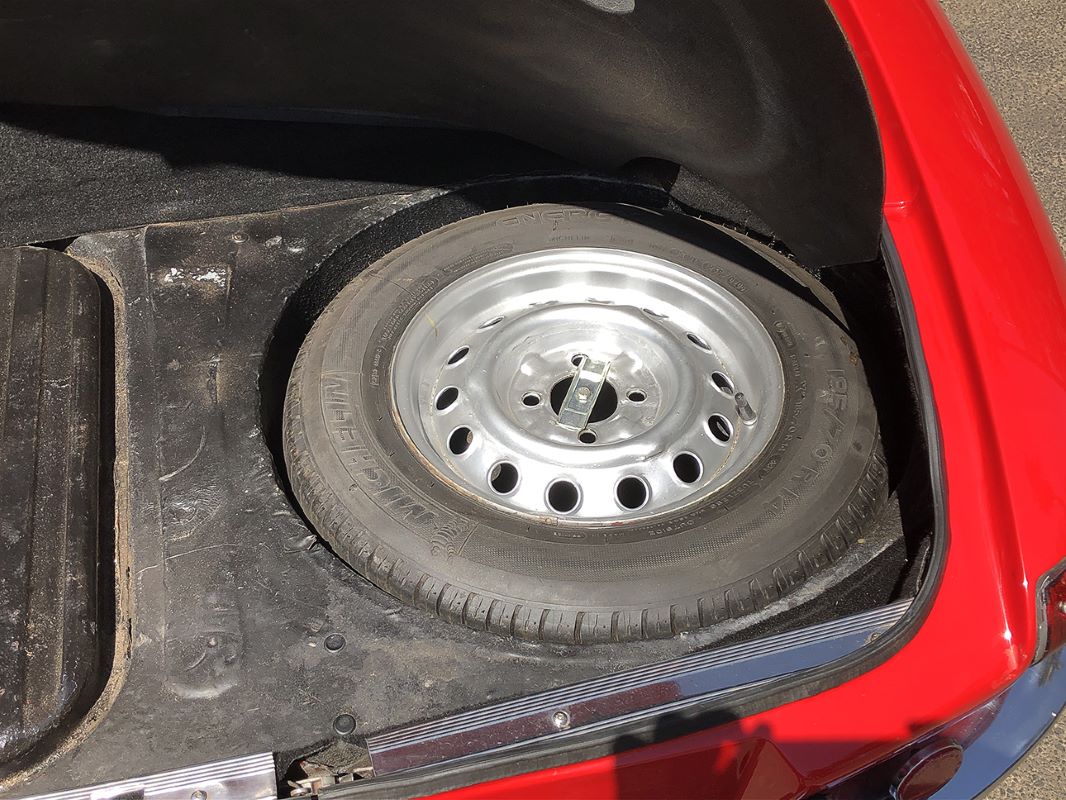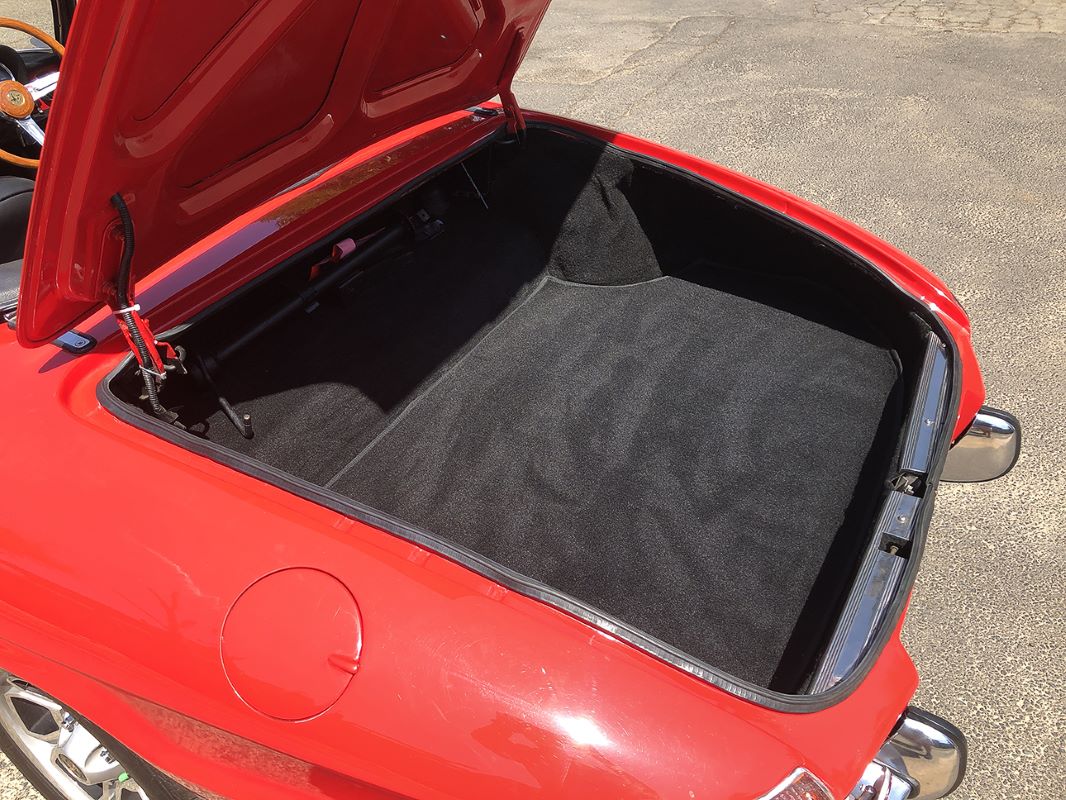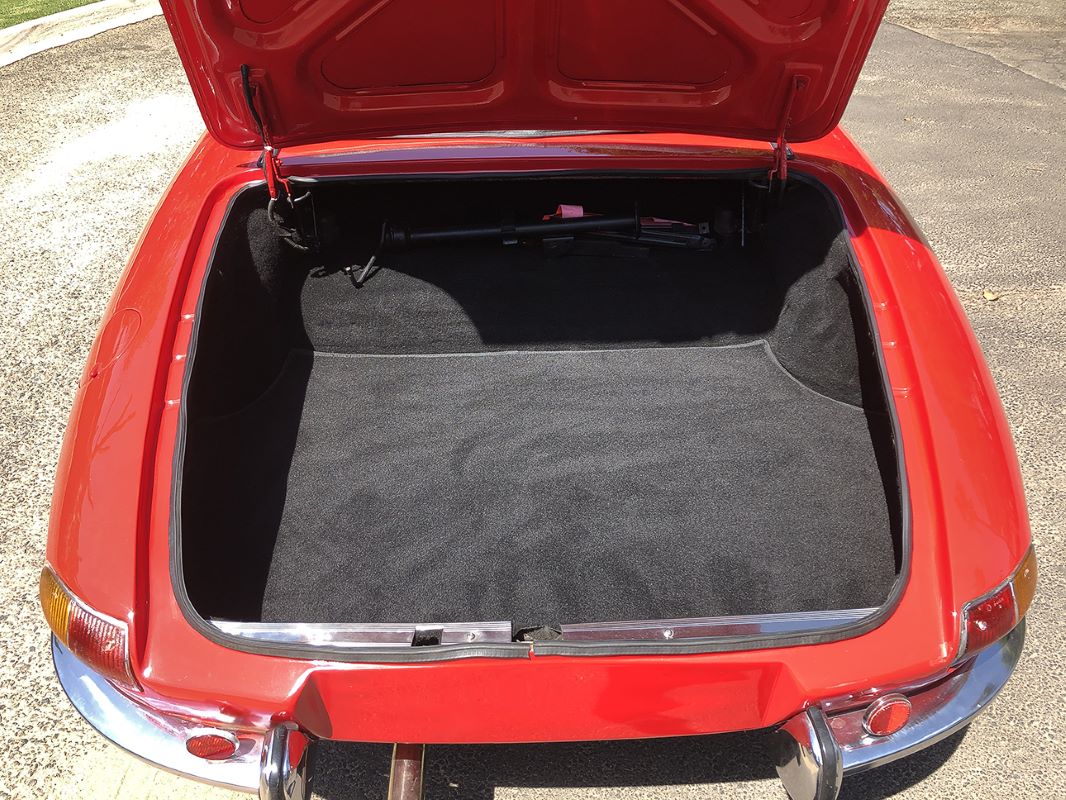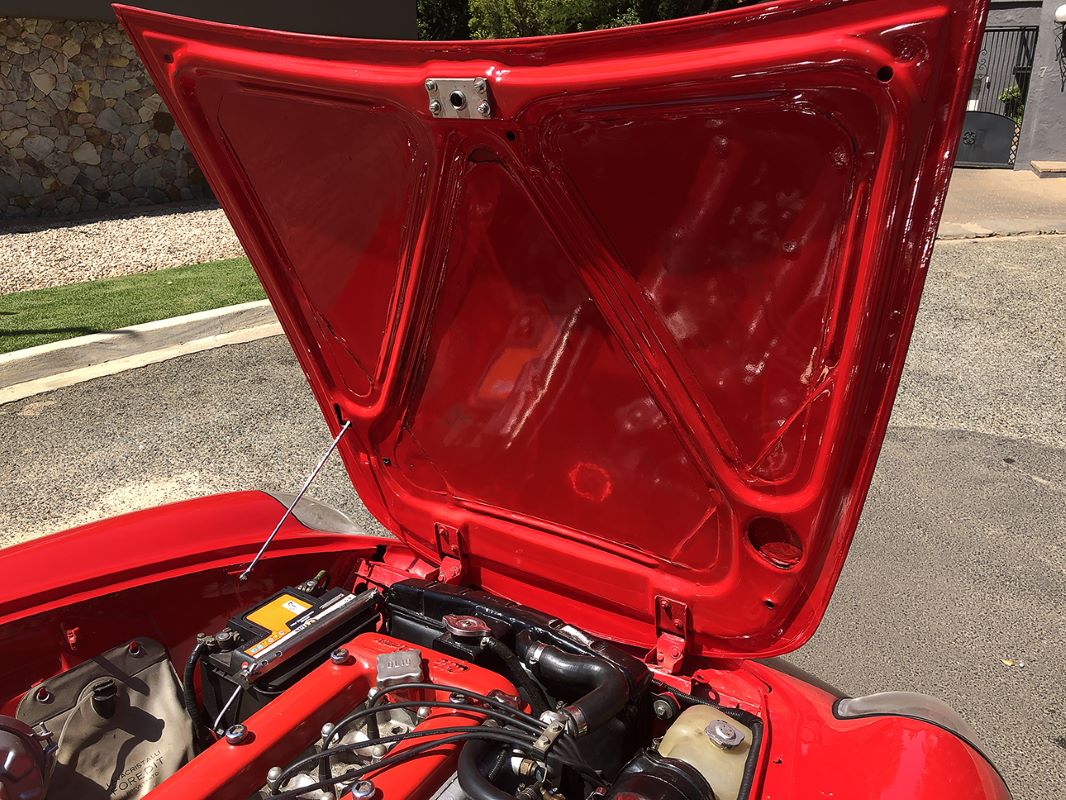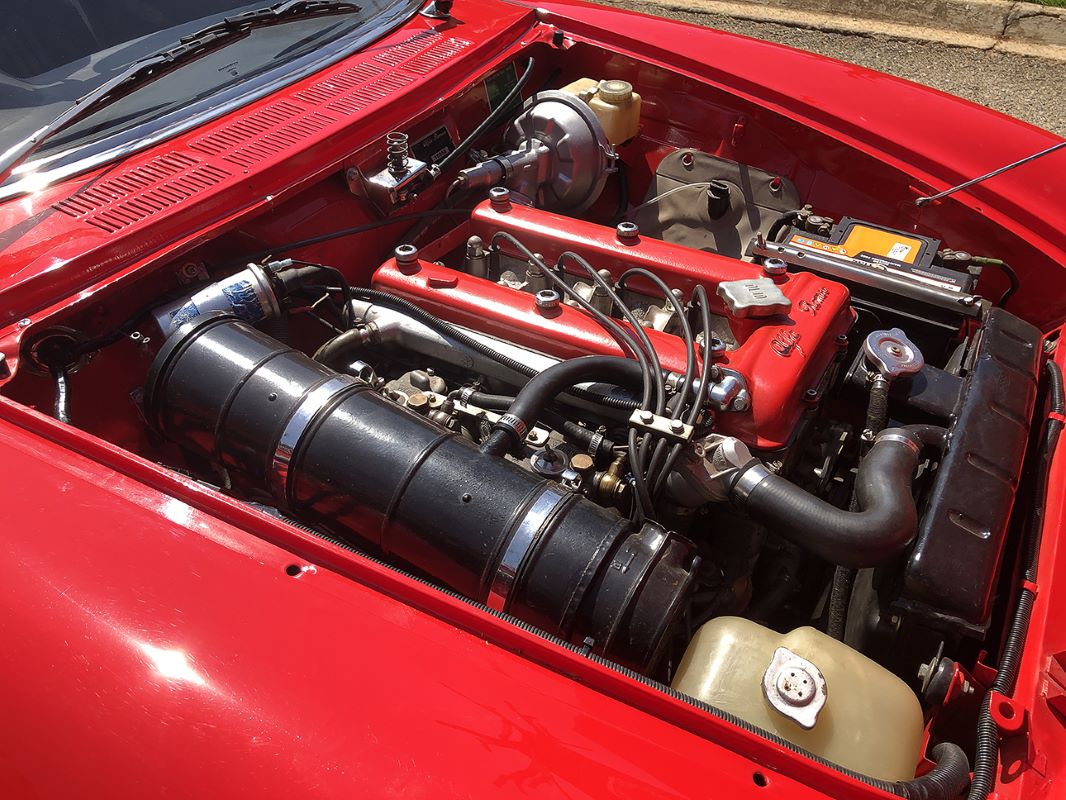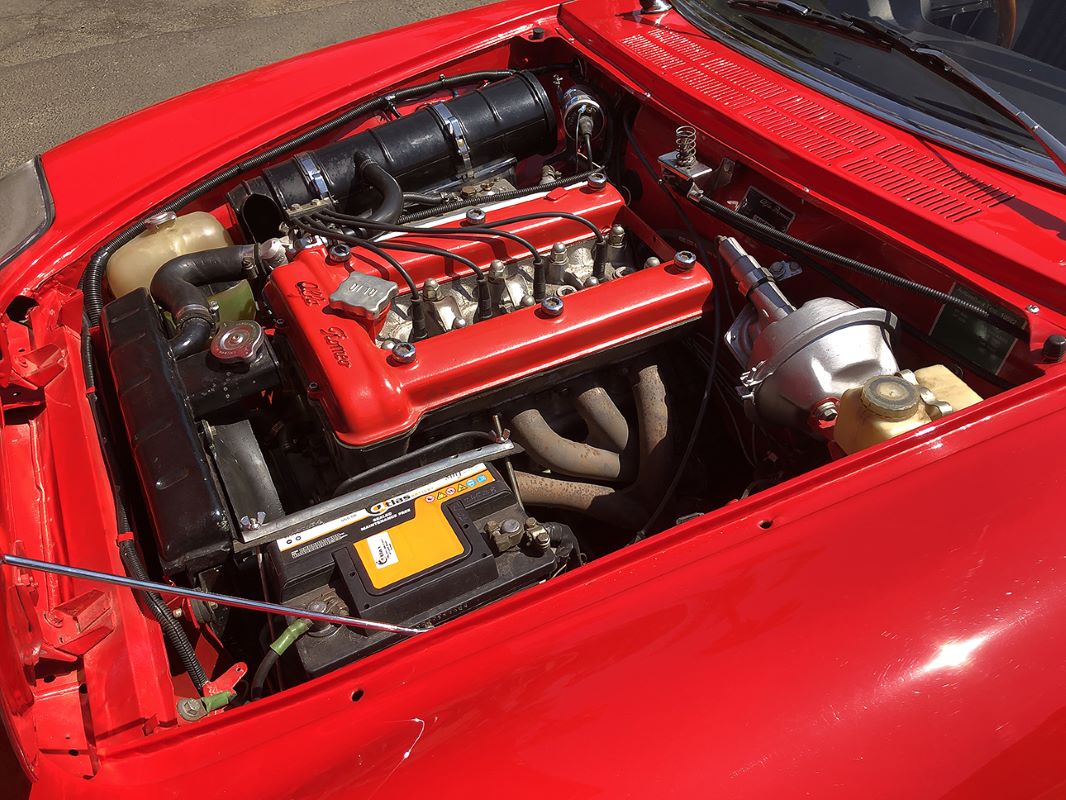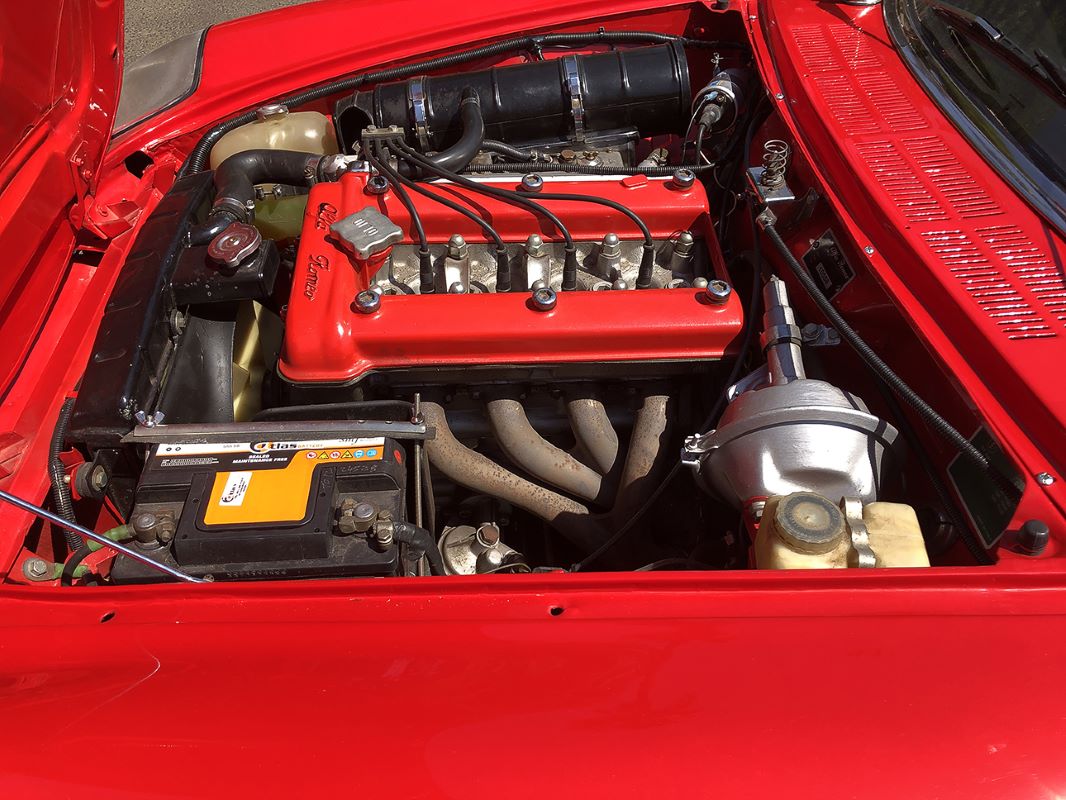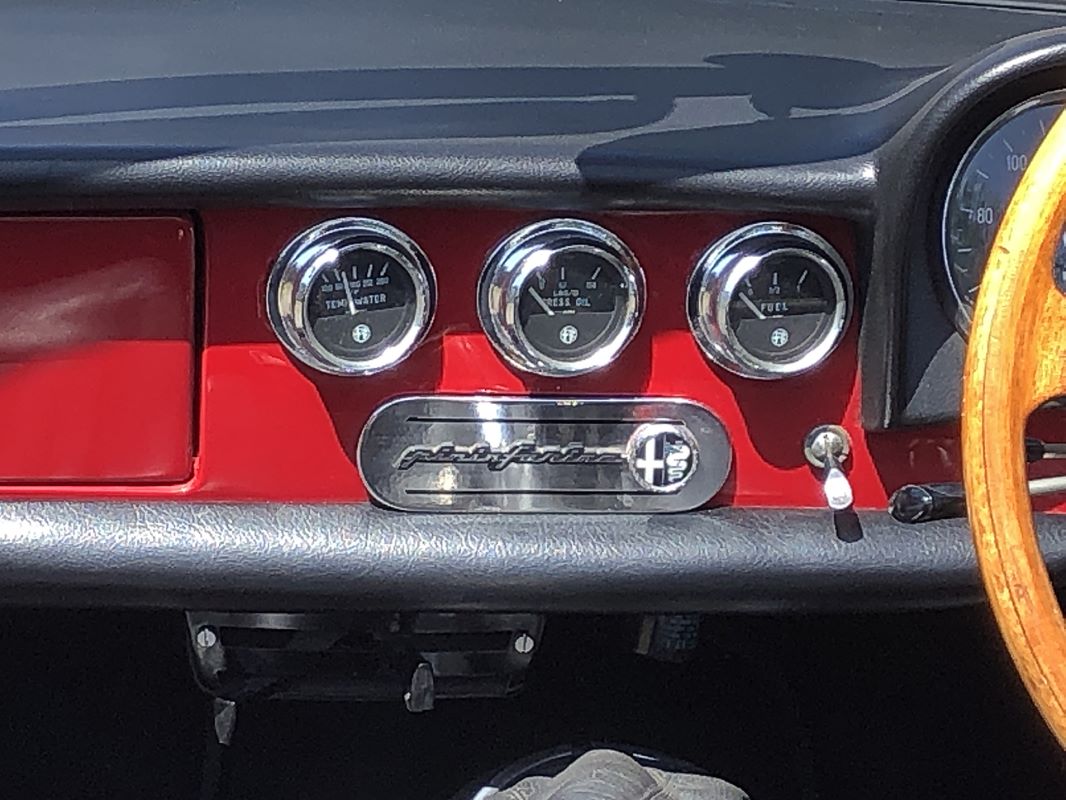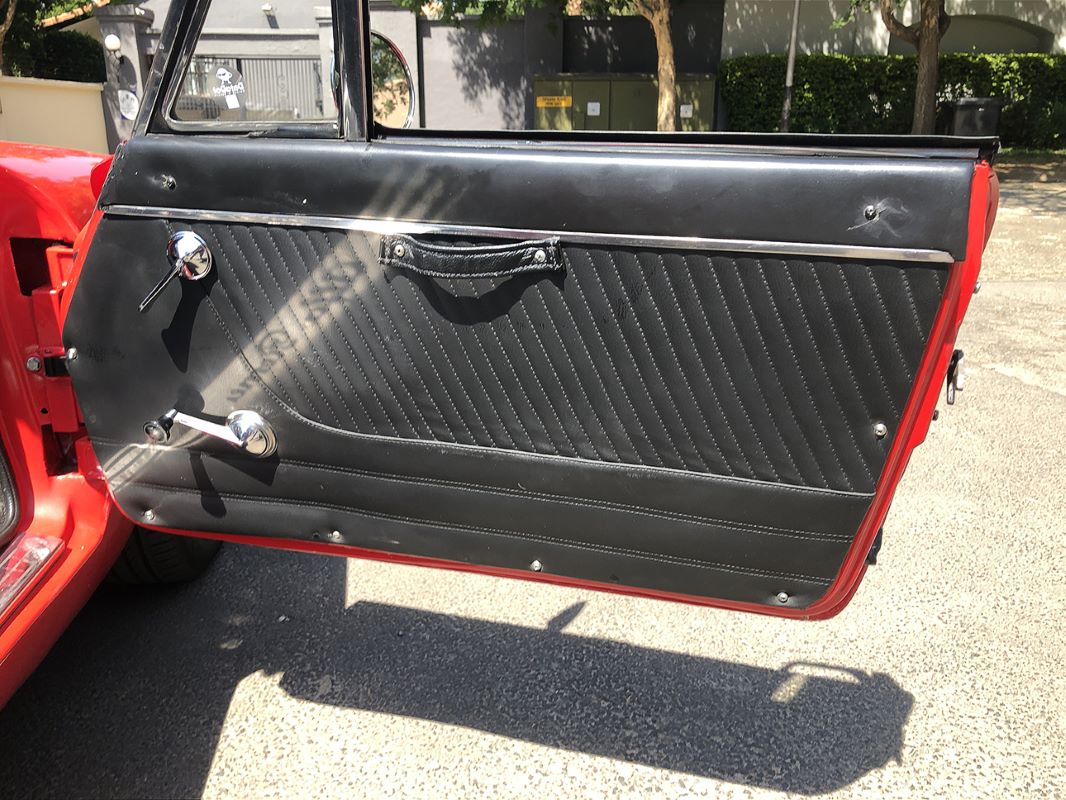 1969 Alfa Duetto 1750
Description
Graduate to an Italian beauty
Yes, the gorgeous Alfa Spider, as seen in The Graduate, driven by Dustin Hoffman on his adventures with Mrs. Robinson (and her daughter!).
Introduced in January 1968, the 1600 Spider-based 1750 Spider Veloce, which replaced the original Spider 1600, is powered by a 1,779 cc, 116 hp version of the famed Alfa Romeo twin cam engine. With the 1750 motor and slick five-speed gearbox, the Spider's top speed rose to almost 120 mph.
Designed by Aldo Brovarone and Battista Pininfarina, stylists of almost every Ferrari model, the Spider has impeccable pedigree of line and proportion, and a spirited enthusiasm for speed and passion, much like Ann Bancroft in The Graduate…
The car's elegant body, with it's perfectly proportioned 'boat tail', gives it both aerodynamic efficiency and a most attractive rear end, much like a boat tail.
The Spider offered here has come from the sunny climes of South Africa and thus has not suffered any of the vagaries of the British climate. It is finished in the only proper colour for an Alfa Romeo - Rosso (red) with a smart and stylish black interior and soft top.
The paintwork and hood are in excellent order and the Spider runs and drives very well indeed.
The Spider was first registered here in the UK in March 2021 and has an MOT test certificate valid until 19 January 2022, with no advisory items.
It has benefited from extensive service and overhaul as required. The only outstanding issue that we are aware of is that the passenger seat back needs a little attention.
Every car enthusiast needs to own at least one Alfa Romeo in their driving lifetime, and this Spider is the perfect introduction to what will be a glorious Italian affair. Every time you go outside to get into the Spider, you will be reminded of Dustin Hoffman's character's line in the film: Mrs. Robinson, you're trying to seduce me!
Loading the bidding panel...
Delivery
Get a quote for delivery straight to your home or garage with our partner ShipMyCar:
Get a quote
By setting a proxy bid, the system will automatically bid on your behalf to maintain your position as the highest bidder, up to your proxy bid amount. If you are outbid, you will be notified via email so you can opt to increase your bid if you so choose.

If two of more users place identical bids, the bid that was placed first takes precedence, and this includes proxy bids.
Another bidder placed an automatic proxy bid greater or equal to the bid you have just placed. You will need to bid again to stand a chance of winning.