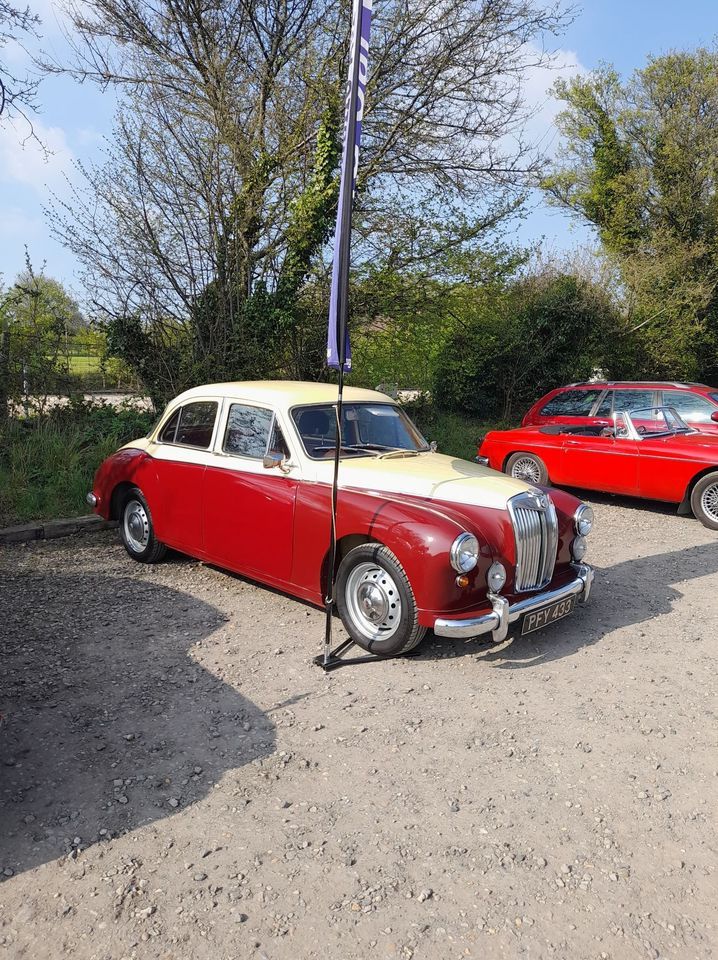 1958 Magnette ZB Varitone
Description
The MG Magnette is an automobile that was produced by MG between 1953 and 1968. The Magnette was manufactured in two build series, the ZA and ZB of 1953 through to 1958 and the Mark III and Mark IV of 1959 through to 1968, both using a modified Wolseley body and an Austin engine.
Driven 31,173 miles
Manual transmission
Exterior colour: Red
Interior colour: Red
Fuel type:
Petrol
Excellent condition
The owner has owned the car for 5 years now and they attend many shows locally and around the UK!
It's a very reliable car and always starts first time. It is used for the occasion commute to work to keep it exercised..
The vehicle has fibreglass front wings (so no rust traps !)
Has undergone a total restoration and respray
Many new parts and upgrades
Electric screen wash, LED headlamps, 5 speed Sierra gearbox, 4:3 diff. Spin on oil filter upgrade
Radial tyres in very good condition
Drives well and keeps up with motorway traffic
Chrome in reasonable condition for a 60-year-old car
Carpets are reasonable but would benefit from smartening up.
The corner of front bumper faces forward just slightly
Runs on unleaded with an additive.
Owner is selling in order to purchase another project!
Don't miss out!
Loading the bidding panel...
Delivery
Get a quote for delivery straight to your home or garage with our partner ShipMyCar:
Get a quote
By setting a proxy bid, the system will automatically bid on your behalf to maintain your position as the highest bidder, up to your proxy bid amount. If you are outbid, you will be notified via email so you can opt to increase your bid if you so choose.

If two of more users place identical bids, the bid that was placed first takes precedence, and this includes proxy bids.
Another bidder placed an automatic proxy bid greater or equal to the bid you have just placed. You will need to bid again to stand a chance of winning.