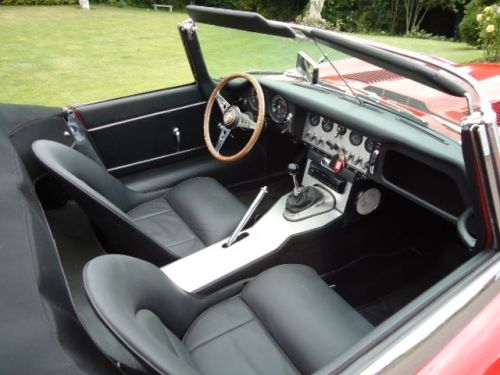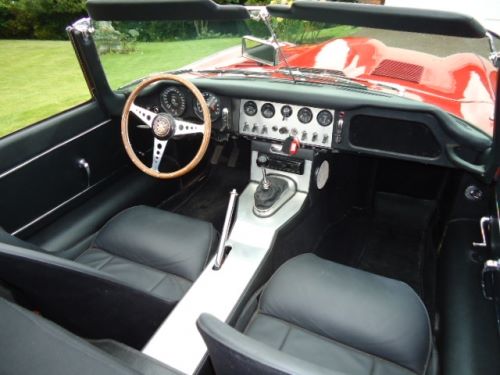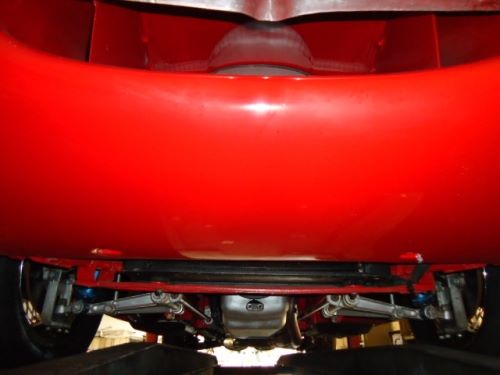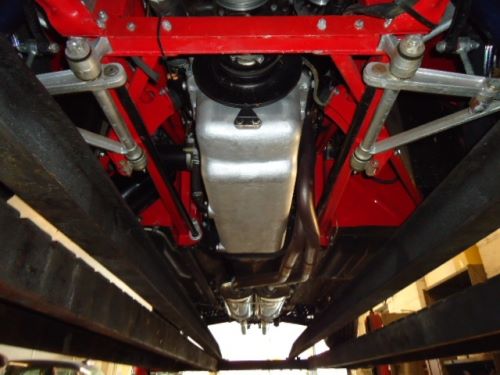 1963 Jaguar E Type
Description

1963 E Type Jaguar 3.8 Series 1 Convertible LHD.
When the original 1961 Jaguar E-Type Series 1 was unveiled at the Geneva Motor Show, the motoring world took a collective gasp. Even Enzo Ferrari famously proclaimed it to be "the most beautiful car ever made."
This British sports car was manufactured from 1961 until 1975. Its combination of beauty, high performance, and competitive pricing established the model as an icon of the motoring world.
The price when which the car was launched was around £2,250 (£38,000 in modern terms). This was much more affordable than the E-Type's nearest competitor, the Aston Martin DB4 which was priced at around £4,000.
The sheer speed of the Series 1 E-Type took the world by storm. It clocked in at 150mph, making it the fastest production car in the world at the time.
The E-Type Series 1 was produced from 1961 - 1967 and began with the 3.8 litre (1961 - 1964).
A unique, elegant and simply cool edgy design, the car stood out then and still does today.
The futuristic curves unique to the E-Type at the time were a result of the genius of Malcolm Sayer, who also designed the D-Type. Sayers' background in aeronautical engineering and aerodynamics meant that he designed cars from a mathematical approach, which certainly plays a large part in the E-Type's unrivalled design appeal.
The E-Type was based on Jaguar's D-Type racing car, which had won the Le Mans 24 hours for three consecutive years beginning in 1955.
This breath taking icon has been totally restored from front to back by a very well-known man in the Jaguar world and has only covered a few hundred miles since.
A magnificent chance to own one of the finest of E types.
This stunning example of a LHD roadster finished in gleaming Carmen Red with as new Black hide interior described by its owner as "looking like new" could be yours.
3.8 Litre.
Petrol.
Manual.
Left hand drive.
Brand new sparkling Chrome wire wheels.
New tyres.
2 doors.
2 seats.
Bright Aluminium dash/centre consul.
Amazing history file of the restoration.
Original Handbook.
Original tool kit.
C D Stereo system.
Loading the bidding panel...
Delivery
Get a quote for delivery straight to your home or garage with our partner ShipMyCar:
Get a quote
By setting a proxy bid, the system will automatically bid on your behalf to maintain your position as the highest bidder, up to your proxy bid amount. If you are outbid, you will be notified via email so you can opt to increase your bid if you so choose.

If two of more users place identical bids, the bid that was placed first takes precedence, and this includes proxy bids.
Another bidder placed an automatic proxy bid greater or equal to the bid you have just placed. You will need to bid again to stand a chance of winning.