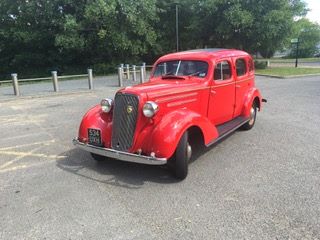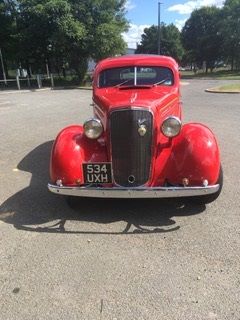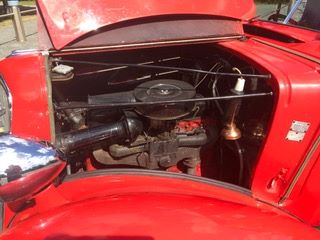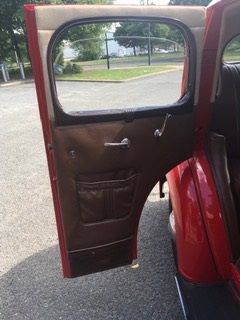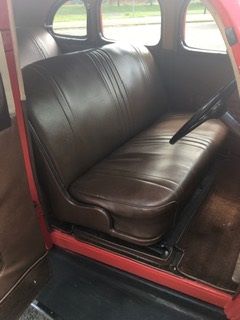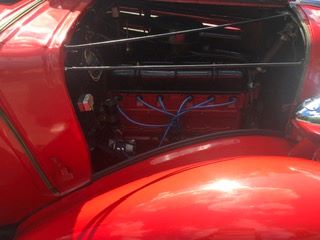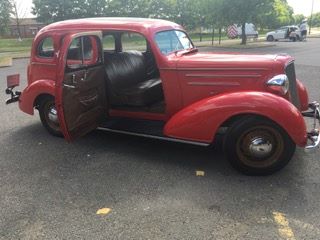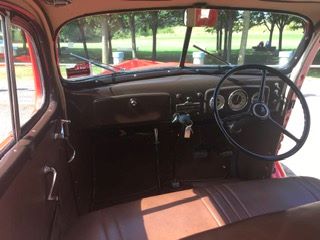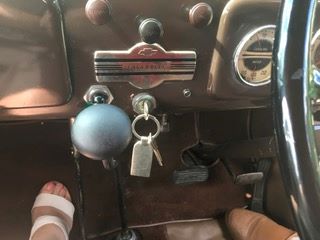 1935 Chevrolet Master Deluxe Saloon
Description
The Chevrolet Master Deluxe is an American passenger vehicle made between 1933 and 1942, replacing the Chevrolet Master Eagle.
Here at Fine Car Company, we have a 1935 Master Deluxe Saloon. The saloon was much rarer than the coupe, making this being one of very few in the UK, let alone for sale!
This vehicle was originally made in America and imported to Australia. It is a right-hand drive model. This along with the low 30,000 miles and stunning condition makes it very rare indeed!
EQUIPMENT & VEHICLE CONDITION
This car has been looked after incredibly well, with the current owner spending upwards of £30,000 maintaining and upkeeping the car. This is shown by the great condition it is in now.
For the most part, this car has been restored:
Full body respray back to the original colour
The original wooden chassis has been refurbed
All metal chrome work (handles, trims, etc.) has been refurbed and is shining wonderfully
Brakes replaced a few years ago and haven't had too many miles put on them since – work perfectly as they should
The engine head, valves, wiring and more has been replaced/refurbed and with only 3000 miles since this work.
There is the original engine in the car at the moment, however, the owner has another original engine ready to be put into the car if needed – this will be included in the sale with other parts as well.
Originally 6v, however, it has now been rewired to 12v with a new electric ignition
Matching numbers
Manual transmission
Rebuilt original steering wheel
Brown leather interior is in beautiful condition and looked after very well with no major defects whatsoever
Paintwork is also superb with no defects
IN SUMMARY
As this car is 87 years old, the number of previous owners cannot be assured. On the other hand, the car only has 30,000mi which is exceptionally low for a car of this age. This auction truly is a rare opportunity and one that cannot be missed! If you have any questions or queries about this car, please don't hesitate to give us a call on 02088151600 or simply fill out our contact form and we will be happy to help. Log on, bid, and win today!
Loading the bidding panel...
Delivery
Get a quote for delivery straight to your home or garage with our partner ShipMyCar:
Get a quote
By setting a proxy bid, the system will automatically bid on your behalf to maintain your position as the highest bidder, up to your proxy bid amount. If you are outbid, you will be notified via email so you can opt to increase your bid if you so choose.

If two of more users place identical bids, the bid that was placed first takes precedence, and this includes proxy bids.
Another bidder placed an automatic proxy bid greater or equal to the bid you have just placed. You will need to bid again to stand a chance of winning.