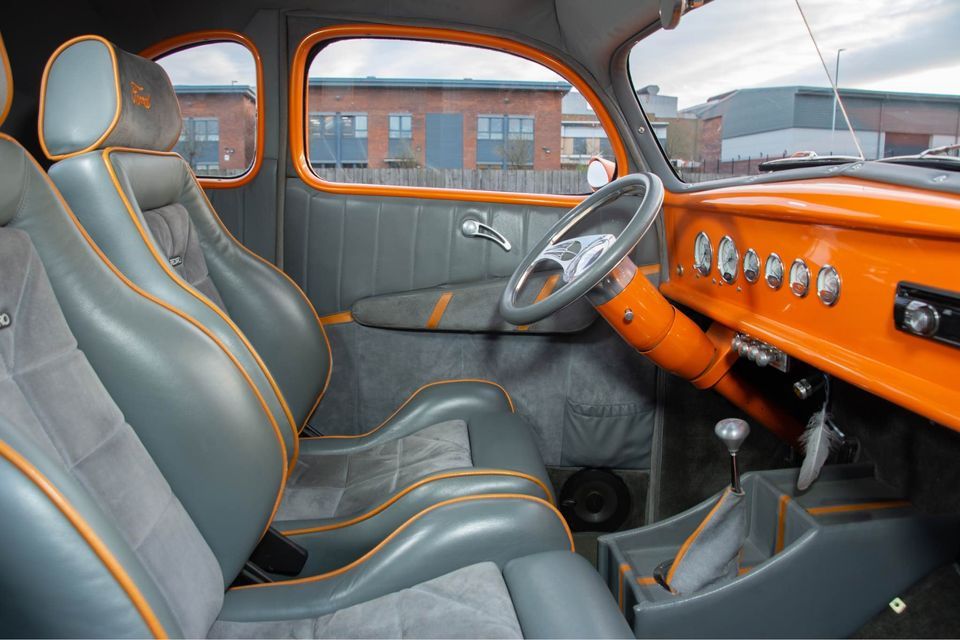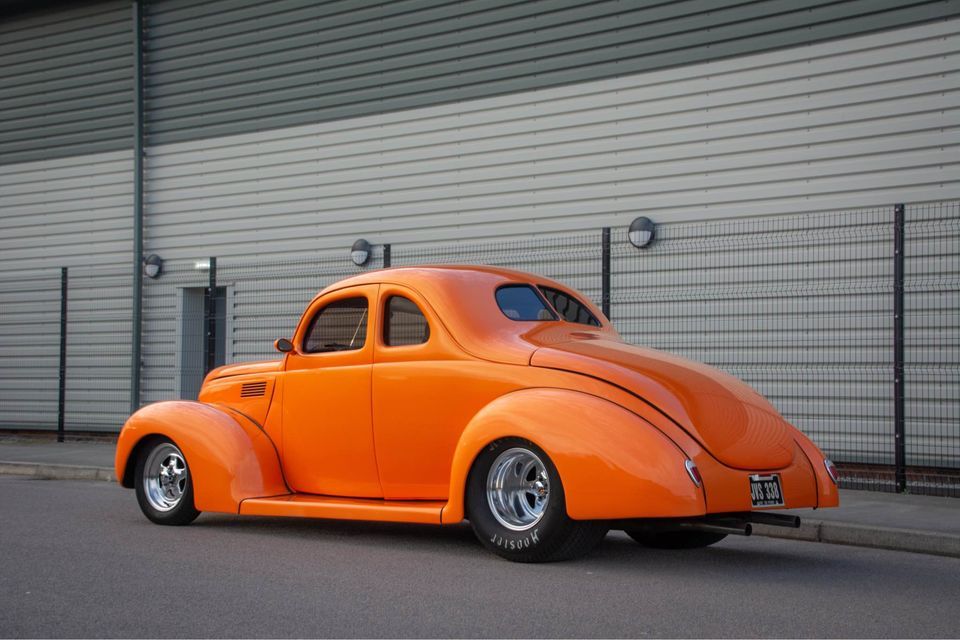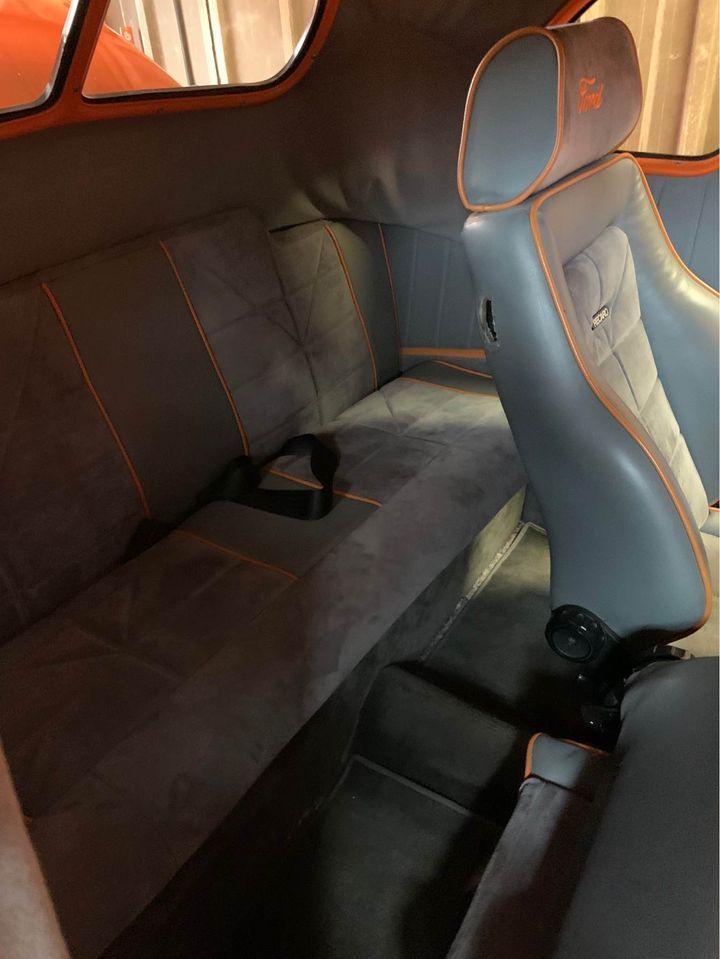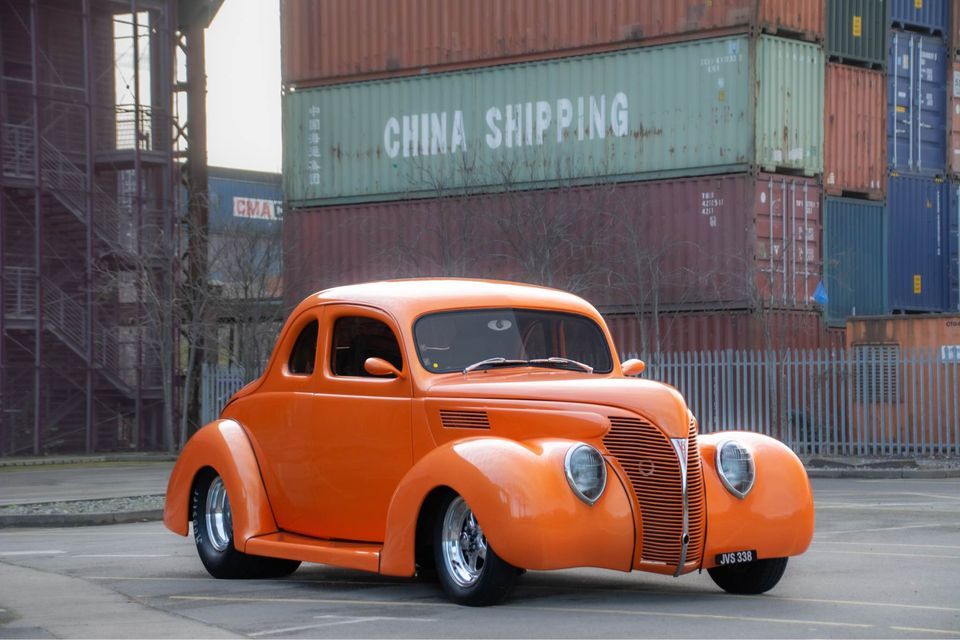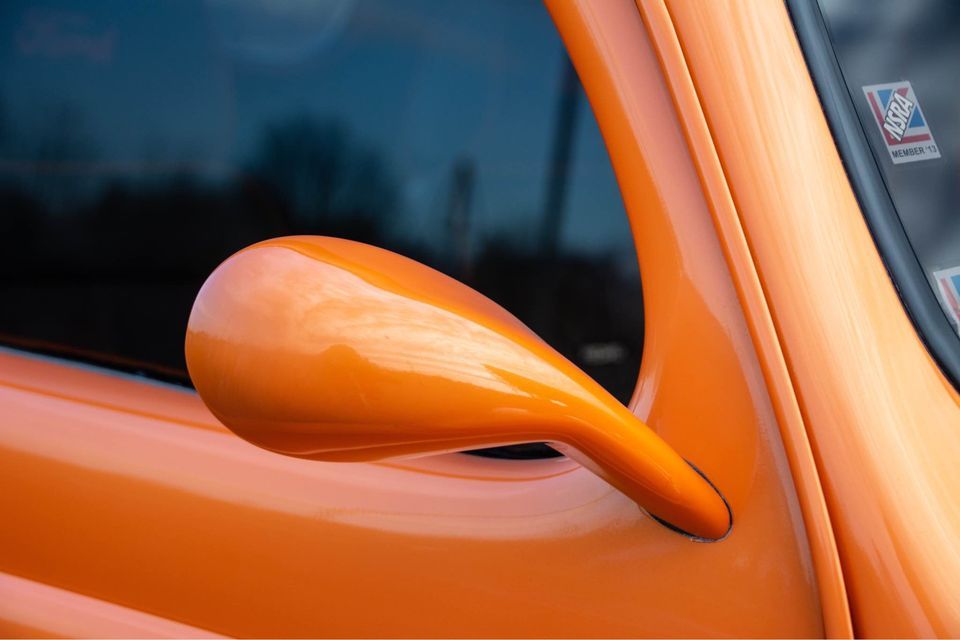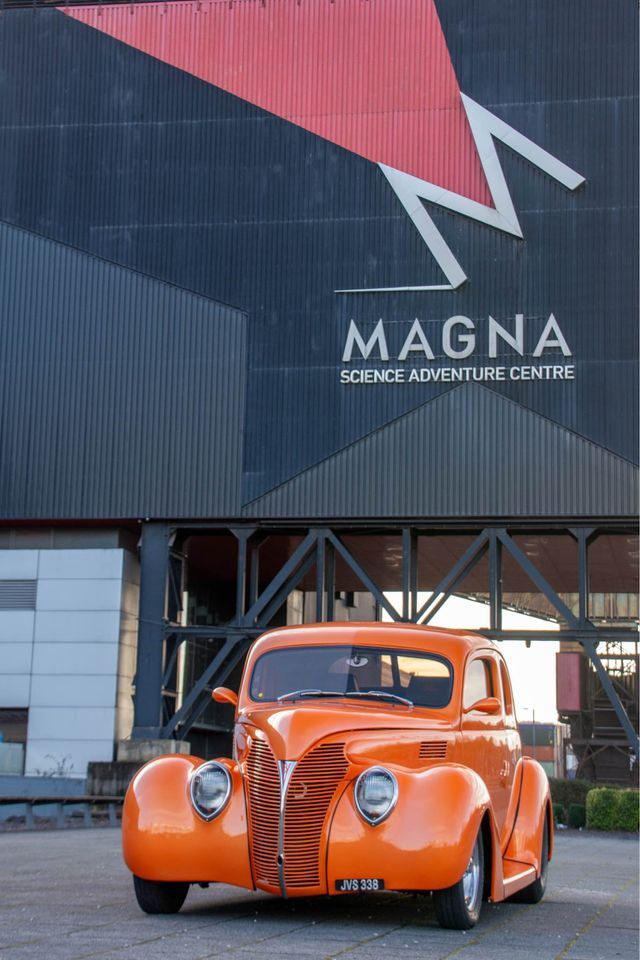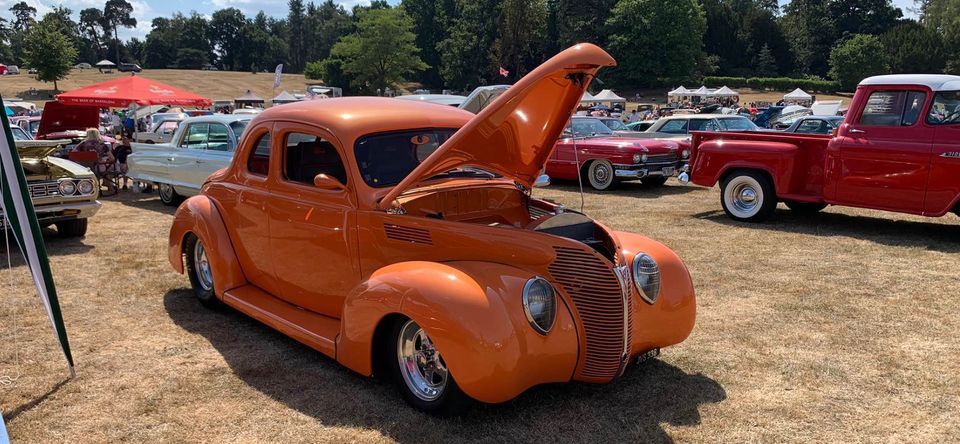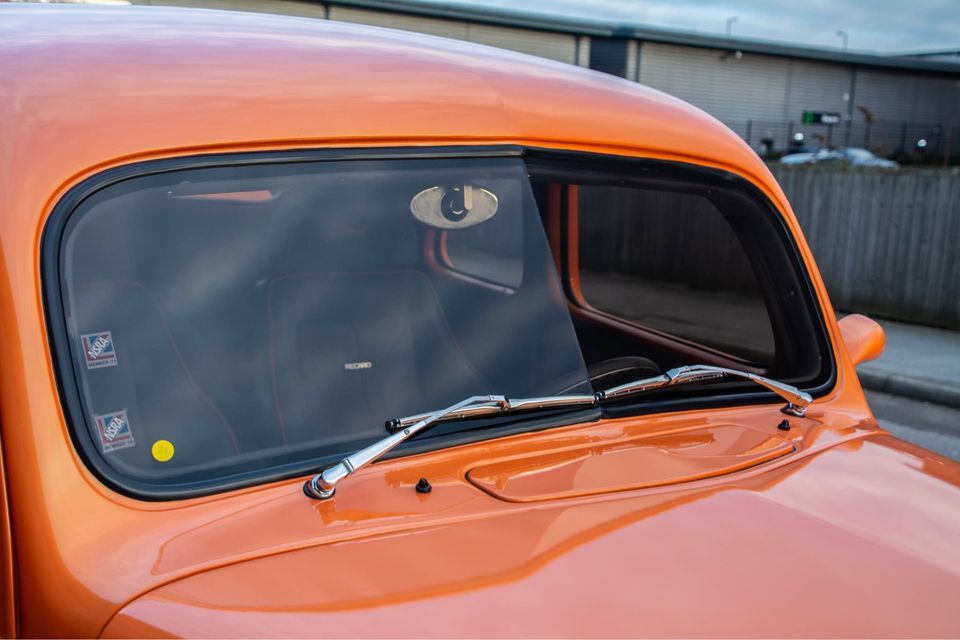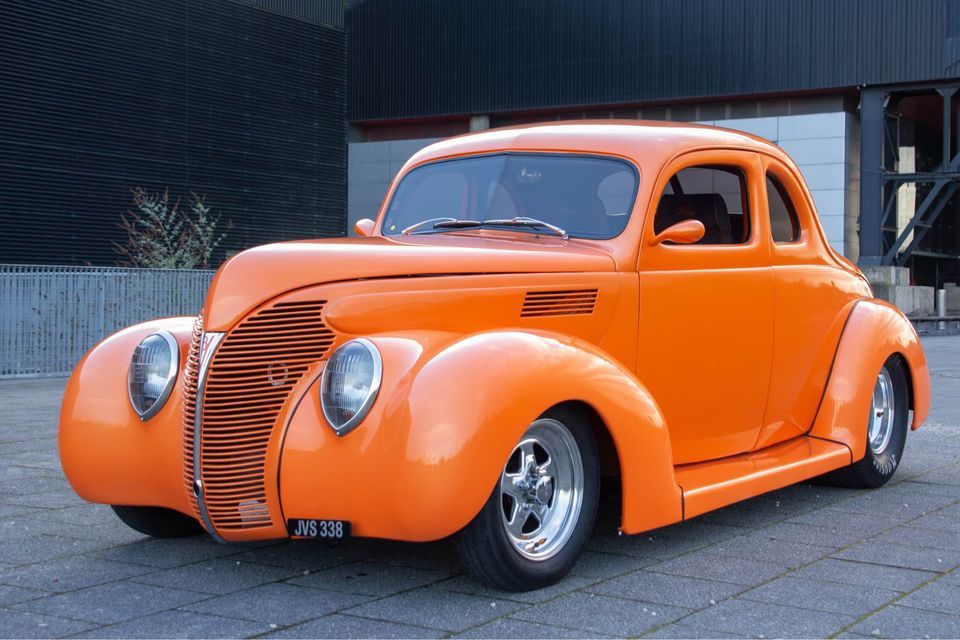 1939 Ford Coupe
Description
1939 Ford Coupe
1939 Ford Coupe 2 times Custom Car feature Car
This is a beast of a car and not for the faint hearted!! It's also a drive anywhere hotrod that can also take 2 adults in the back or 3 small kids.
You will not find another like it and it drives fantastic and really smooth
Date of first registration – 1938
Mileage –23,000
Number of former owners –7
Registration number –JVS 338
Location - Sheffield
There is receipts for thousands spent on the car including most parts and also 2x magazine feature with both build history and photos
Exterior – All steel car
Rust - No
Body work – In Excellent condition it was painted back in 2005 so has the odd mark here and there and a few stone chips but apart from that still polishes up great!
Chrome Work – All good no pitting
Glass work – Tinted glass all round again looks really good against the orange paintwork
Wheels – Cragar Pro Stars 15x15 on the back 5.5x15 fronts
Tyres – Firestone front and 31.5 inch wide Hoosier on the rear
Paintwork – 3 stage Pearl Orange
Interior – Full Custom interior in leather and suede with orange piping to match Recaro front seats
Upholstery / Original or replaced, and condition – All custom replaced
Roof lining – Custom grey
Dashboard – Custom Dash with chrome Ford clocks all work correctly
Instrument cluster – Custom Ford Chrome bezel gauges
Steering wheel – Budnik wheel
Carpets – Custom embroided
Engine condition – 347CI Stroker Motor small block ford v8
Eagle 4340 forged steel crank
Eagle h beam connecting rods
Keith black pistons
Melling high volume oil pump
Moroso street/strip oil pan
Edelbrock performer rpm camshaft
Edekbrock true roller timing set
Edelbrock pushrods
Federal mogul oem hydraulic lifters
Roadcraft aluminium roller rockers
Edelbrock victor aluminium water pump
Edelbrock performer rpm intake manifold
Edelbrock performer aluminium heads
Ford racing aluminium valve covers
Holley 600 carb
Petronix ignition
16 inch kenlowe fan
Gearbox condition – Ford c4 autobox with reverse pattern manual shift
Valve body.shift kit and lokar shifter
Tci 11"street fighter 3600rpm stall torque converter
It is a truly full on drive anywhere show car! Don't miss out on this amazing opportunity!
Loading the bidding panel...
Delivery
Get a quote for delivery straight to your home or garage with our partner ShipMyCar:
Get a quote
By setting a proxy bid, the system will automatically bid on your behalf to maintain your position as the highest bidder, up to your proxy bid amount. If you are outbid, you will be notified via email so you can opt to increase your bid if you so choose.

If two of more users place identical bids, the bid that was placed first takes precedence, and this includes proxy bids.
Another bidder placed an automatic proxy bid greater or equal to the bid you have just placed. You will need to bid again to stand a chance of winning.