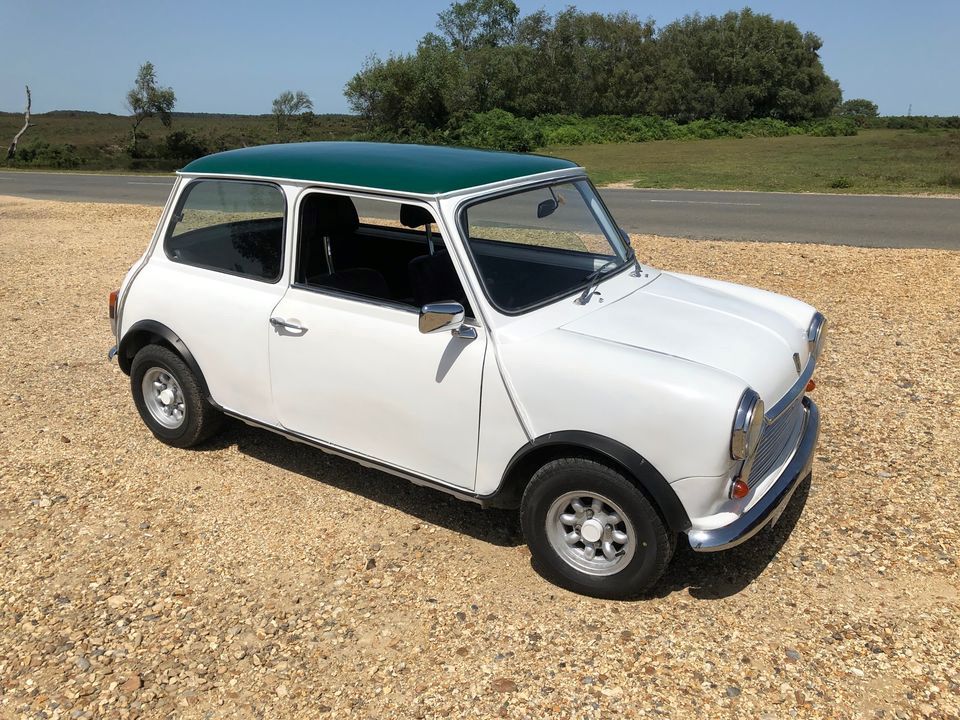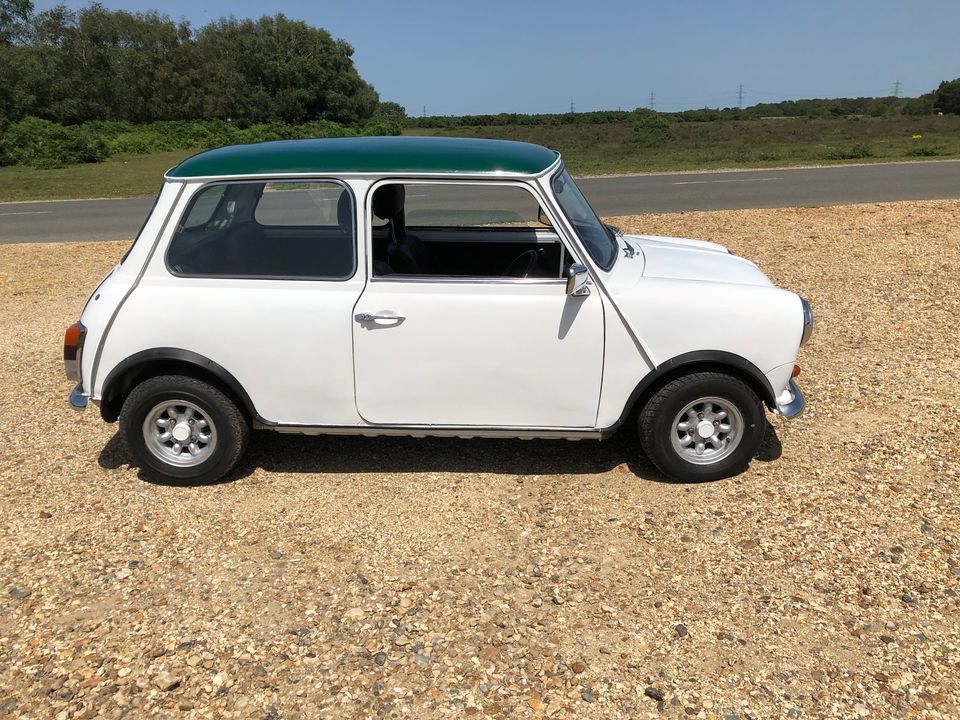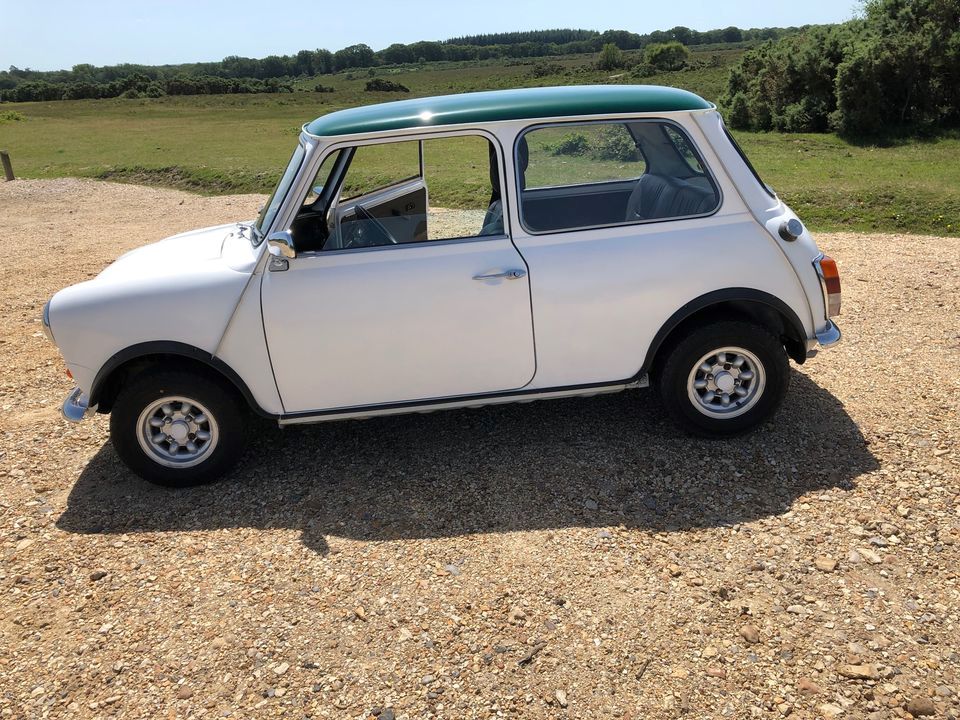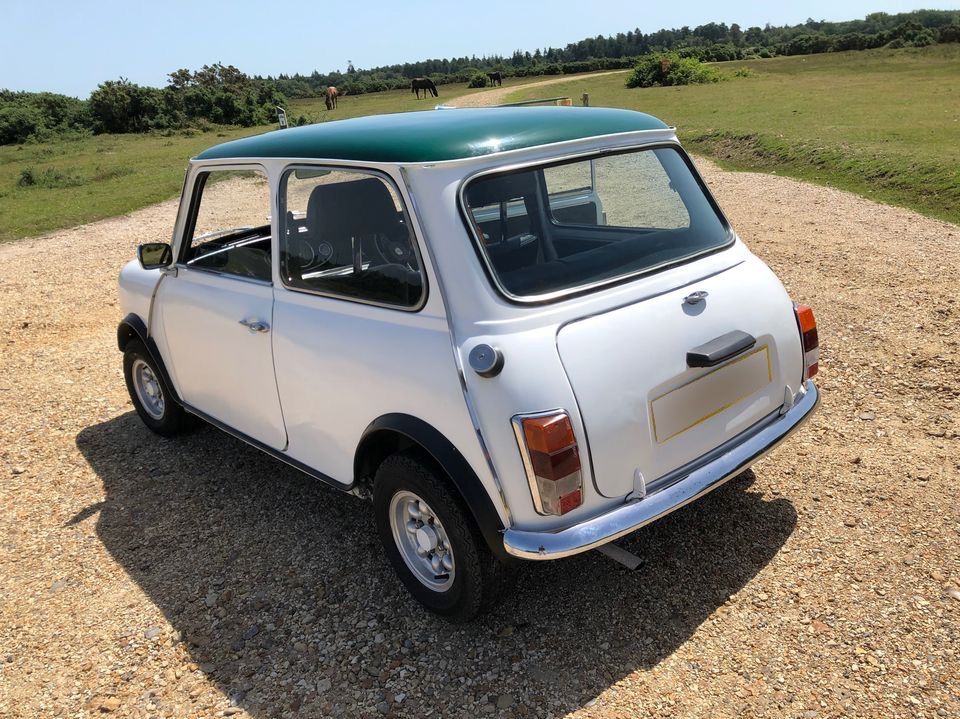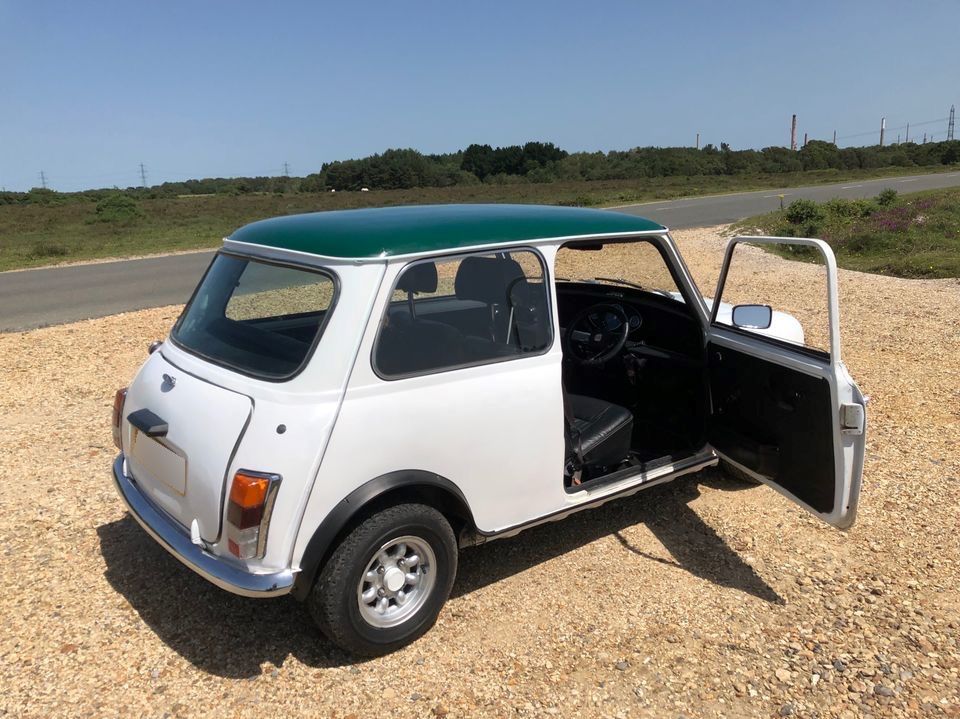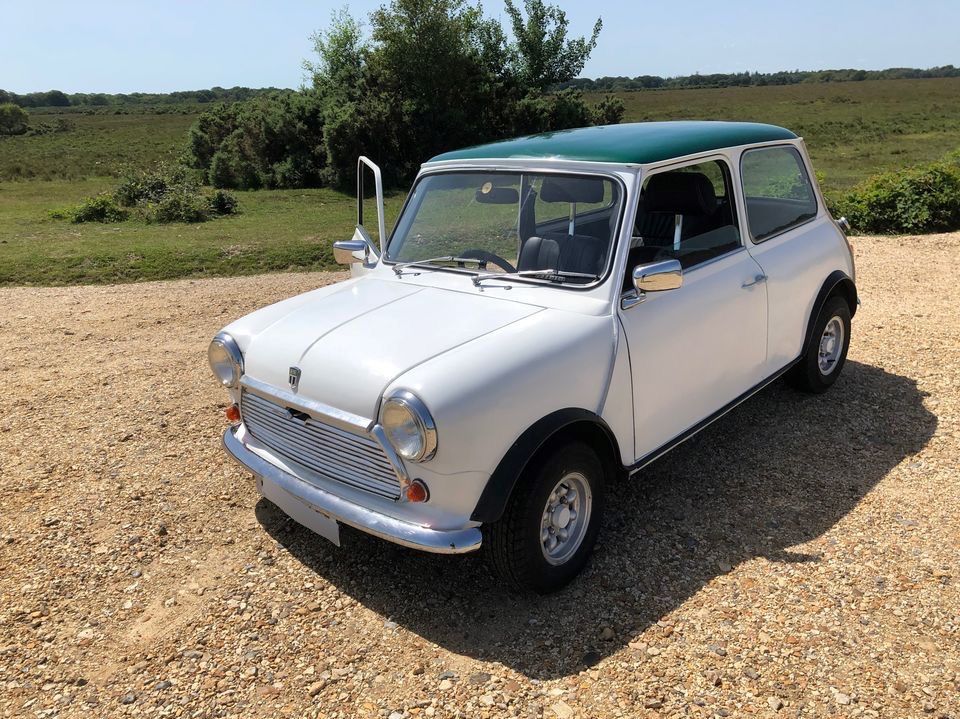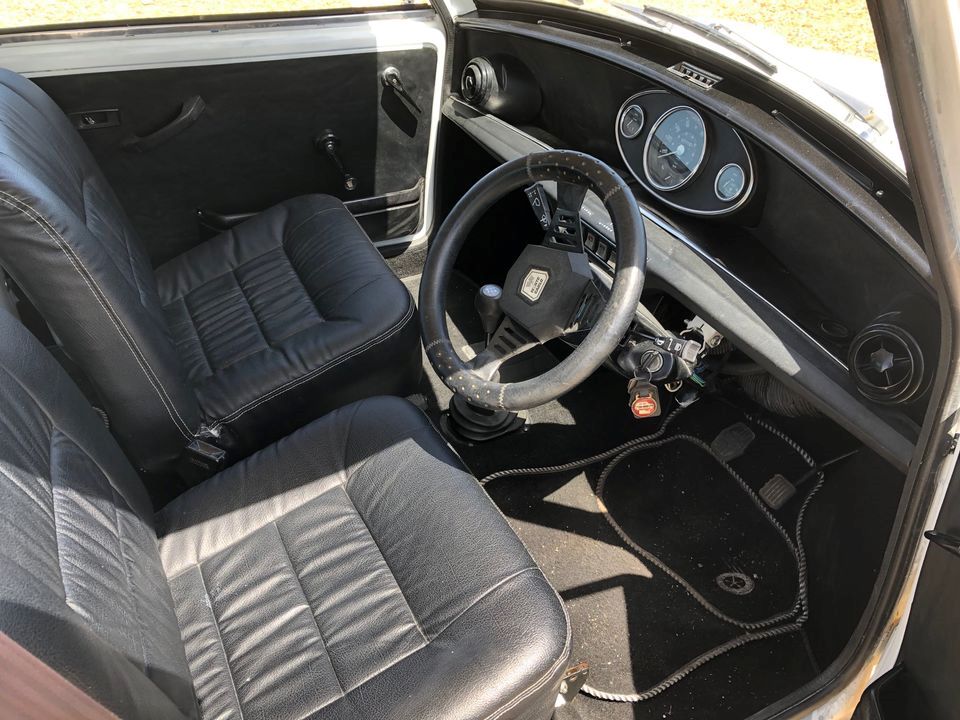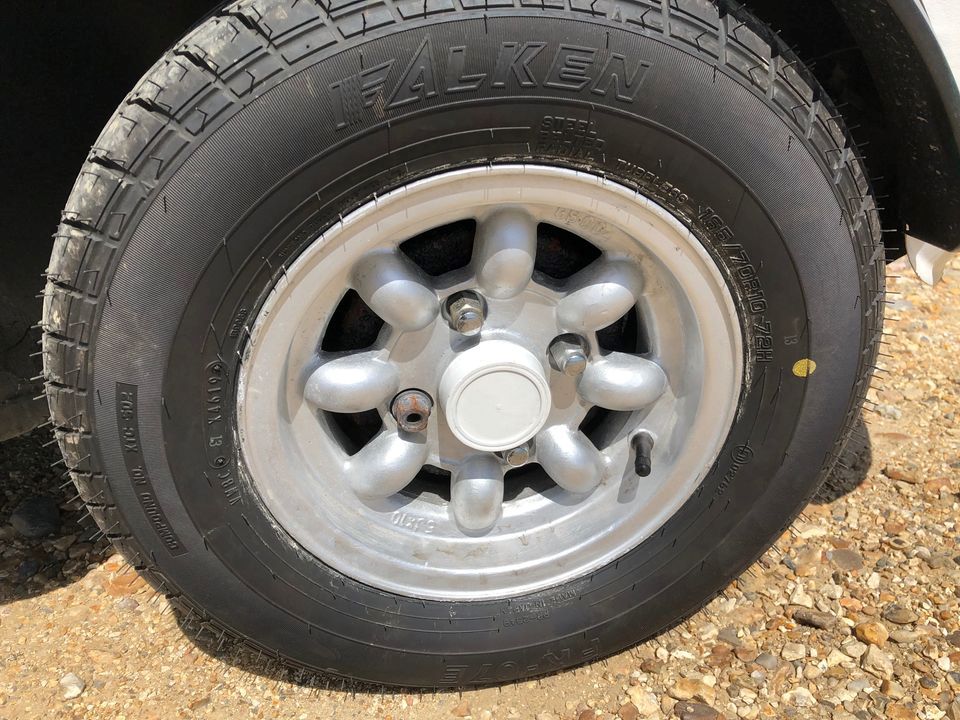 RESERVE LOWERED- 1979 Austin Mini
Description
The Mini is a two-door compact city car that was produced by the British Motor Corporation and its successors from 1959 until 2000. The original Mini is considered an icon of 1960s British popular culture. Its space-saving transvers engine and front-wheel drive layout- allowing 80% of the area of the car's floorplan to be used for passengers and luggage-influenced a generation of car makers.
We are re-auctioning the 1979 Austin Mini 1000cc as the reserve price has been lowered!
52,729 miles
57 miles since Dec 2020
First reg 20/04/79
MOT
8 owners
FFK 474T
Location: SO45
Roof lining new white, rest of interior new black
Has been shot blasted to bare metal
Welded as necessary and resprayed
Was Blue with brown check interior, now white with green roof and black interior
Chrome is good for age
Wheels: 5j x 10 inch alloys
Tyres: all good with 2 new.
Paint: good resprayed about 6 years ago
New black roof lining (white) dash
Instruments: good
Steering wheel: 12 inch Monte Carlo
Petrol engine: good
New water pump, distributor cap and leads done in March 2022
Clutch and new style operation adjusters fitted - March 2022 (sticking from non use.)
Brakes: good new parts , lines and hoses fitted at rebuild
MOT and Tax free
Bare metal restoration
Was blue with brown interior, now white with green roof and black interior
10 inch 5J wheels with 2x new tyres
MOTd in Dec 2020 for safety check after rebuild
New clutch with adjustable levers as sticking through lack of use
New water pump fitted
Selling as owner has a back problem which restricts use!
Loading the bidding panel...
Delivery
Get a quote for delivery straight to your home or garage with our partner ShipMyCar:
Get a quote
By setting a proxy bid, the system will automatically bid on your behalf to maintain your position as the highest bidder, up to your proxy bid amount. If you are outbid, you will be notified via email so you can opt to increase your bid if you so choose.

If two of more users place identical bids, the bid that was placed first takes precedence, and this includes proxy bids.
Another bidder placed an automatic proxy bid greater or equal to the bid you have just placed. You will need to bid again to stand a chance of winning.