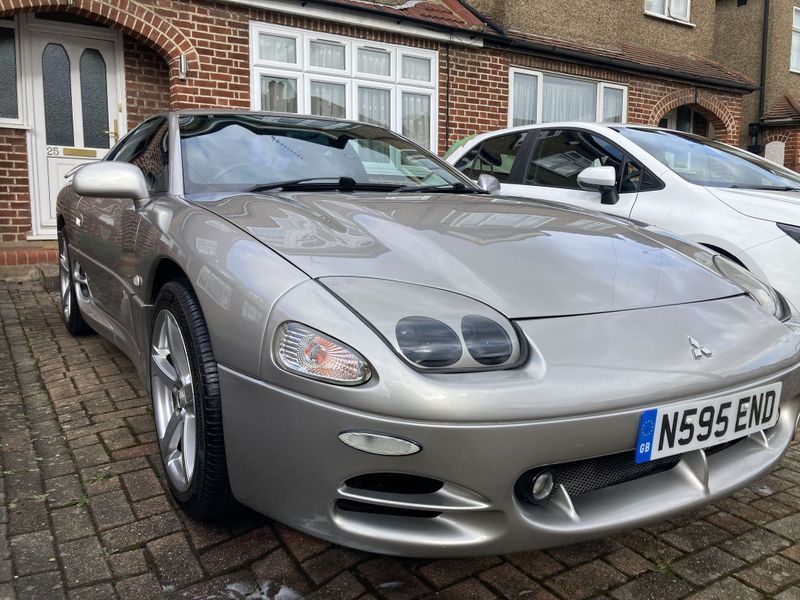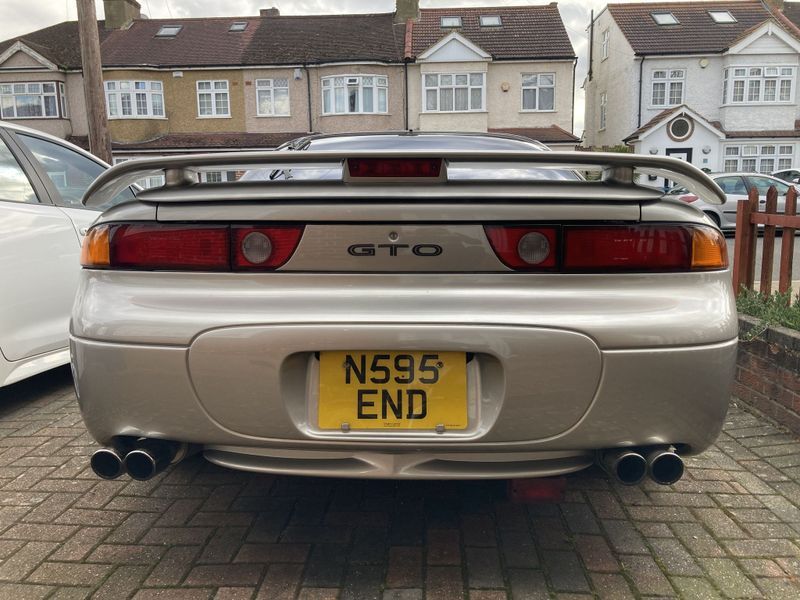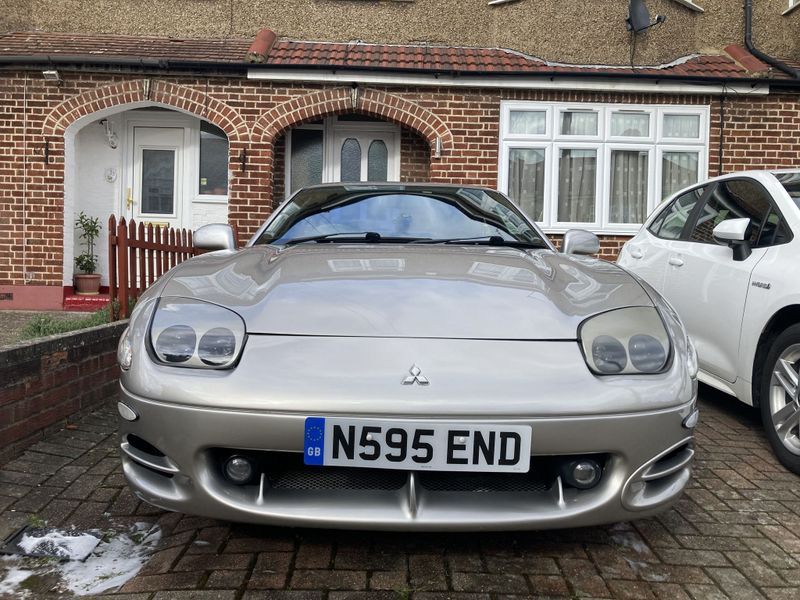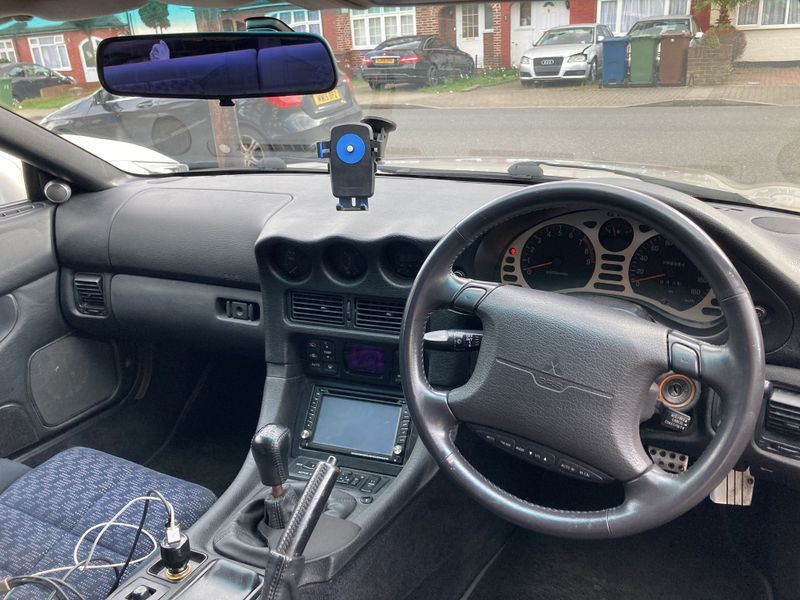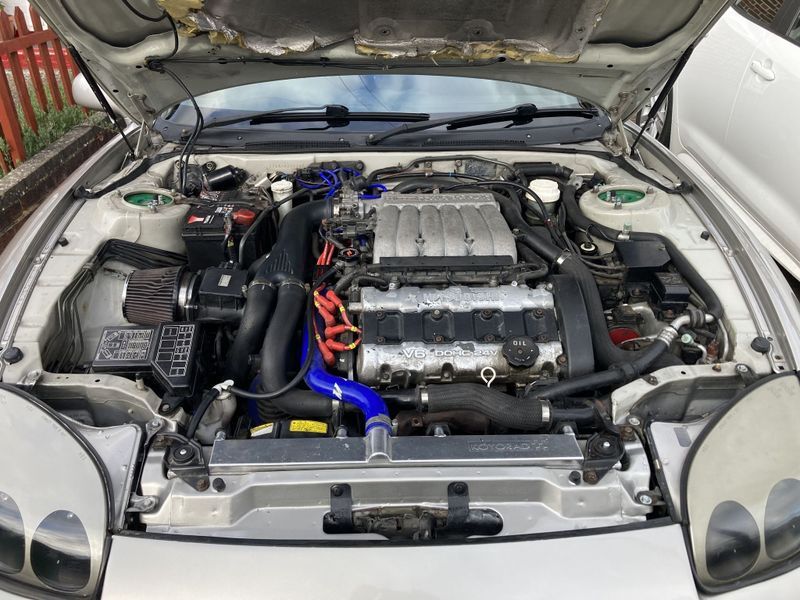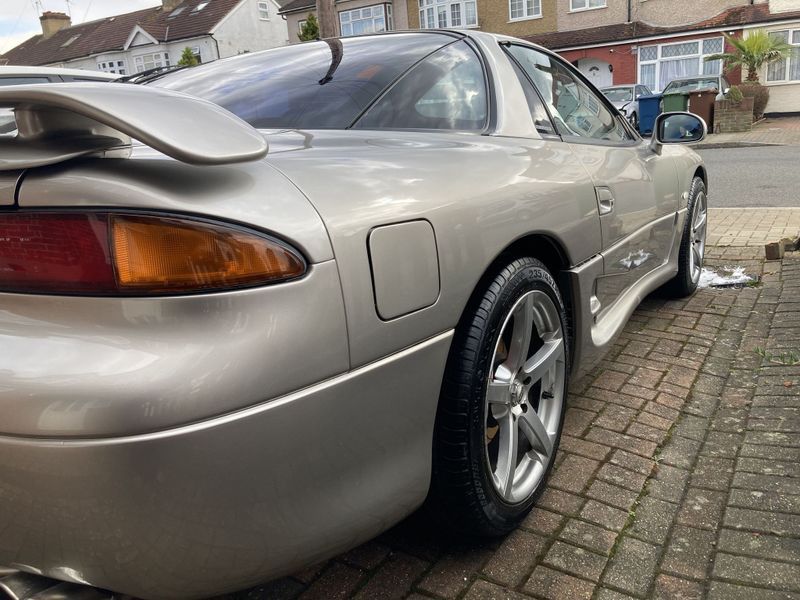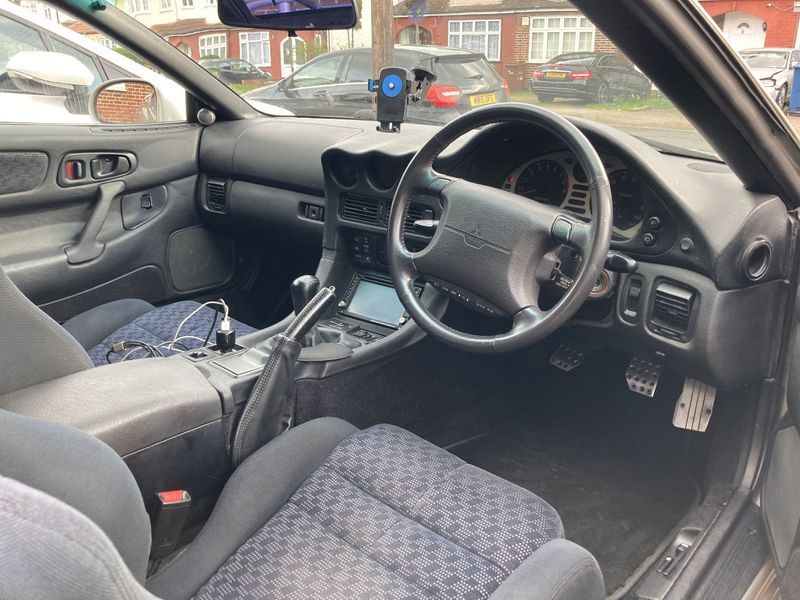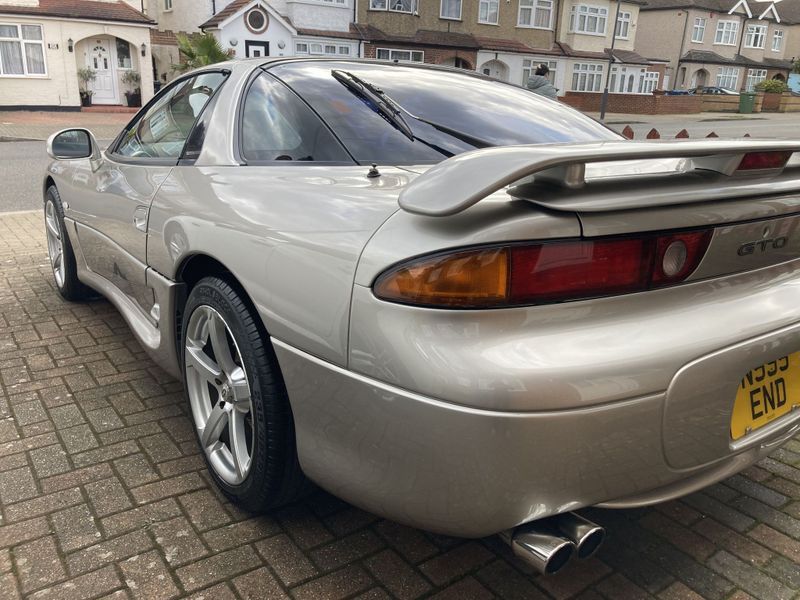 1996 Mitsubishi GTO (3000GT) Twin-Turbo
Description
The Mitsubishi GTO (also known as the 3000GT) is a front engine sports car, manufactured from 1990 up until 2000 with three different generations. Originally built in Nagoya, Japan, this is a true JDM legend!
Here at Fine Car Company, we have a 2nd gen 1996 model available. The car has covered 99,500mi since new, and still has plenty of miles left to be enjoyed thanks to the previous owner's extensive upkeep of the car, along with the brilliant Japanese engineering.
With 6 previous owners since 1996, this GTO is ready for a new owner. Sporting an awesome sounding 3.0l Twin-Turbo V6 engine, producing 276hp and taking only 5.9 seconds to reach 62mph!
EQUIPMENT & TECH
Finished in a beautiful Metallic champagne silver paintwork
5-spoke silver alloy wheels
Factory rear spoiler
Original Fabric cloth interior
Leather centre console, dashboard trim and steering wheel
Upgraded infotainment screen to give the car a bit more of a modern feel
Air con
Cruise control
Central locking and immobiliser
Power steering
Active aero
Sports seats
4-wheel drive and steer
VEHICLE CONDITION
The current owner has modified this GTO to perfection, not 'riced' out in anyway and currently set up for daily driving and motorway trips while still handling twisting corners brilliantly with the current, soft set up.
Paintwork is great after recently receiving a full respray
Alloy wheels are in beautiful condition
Interior is in good condition – seat upholstery is still great, just general wear as expected for a 26-year-old car
No dirt or worn-down buttons/panels
Engine condition is excellent and runs very well
Tiny 2cm crack on front bumper
Very slight bobbling on boot
Regular servicing
Part service history from new and some documentation before it was imported from Japan
MODIFICATIONS/UPGRADES
Quoted by the owner: "This is not a riced out, 500+ hp example, but a useable daily driver. I decided to keep the car as stock as possible, using genuine Mitsubishi parts when possible (as some items are discontinued)".
New clutch
Propshaft bearings
Brakes rebuilt
New Tein coilovers
Full cambelt service & spark plugs changed
Fully undersealed
Upgraded cooling system
Stainless steel brake hoses
New downpipe
Upgraded HT leads
Plenum spacer
Lightweight crank pulley
Larger bore lifters (to eliminate lifter tick)
All work done by the GTO specialists at Westfield Motors
Parts supplied by UK's GTO specialists, Evil Empire
Loading the bidding panel...
Delivery
Get a quote for delivery straight to your home or garage with our partner ShipMyCar:
Get a quote
By setting a proxy bid, the system will automatically bid on your behalf to maintain your position as the highest bidder, up to your proxy bid amount. If you are outbid, you will be notified via email so you can opt to increase your bid if you so choose.

If two of more users place identical bids, the bid that was placed first takes precedence, and this includes proxy bids.
Another bidder placed an automatic proxy bid greater or equal to the bid you have just placed. You will need to bid again to stand a chance of winning.