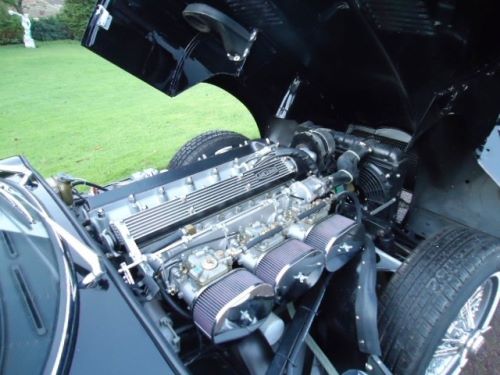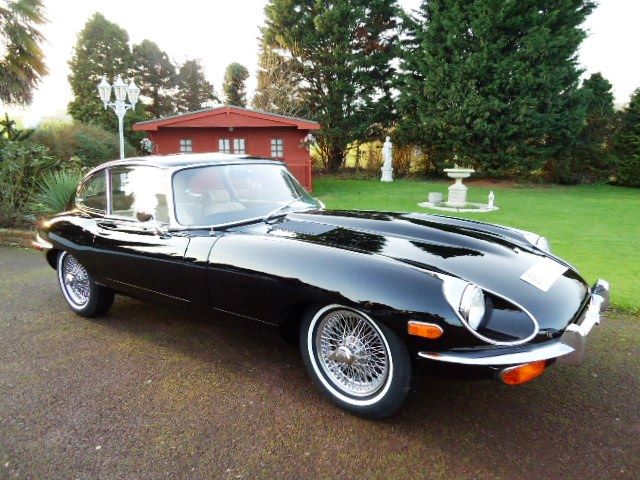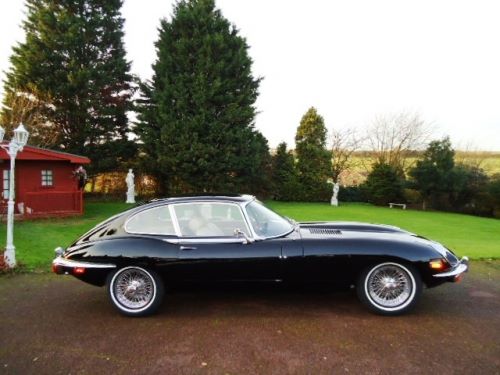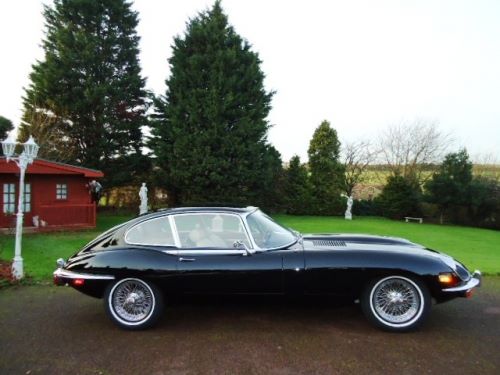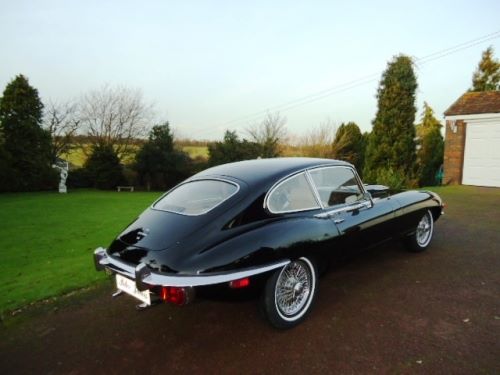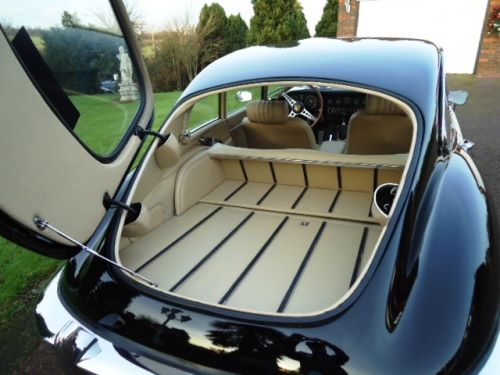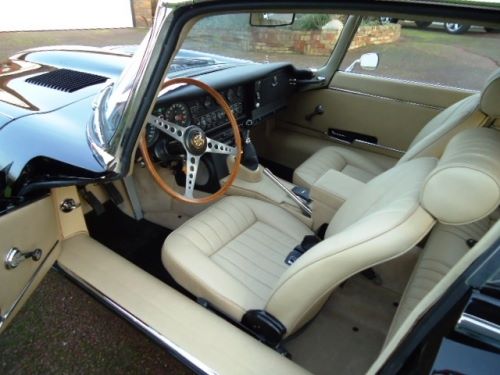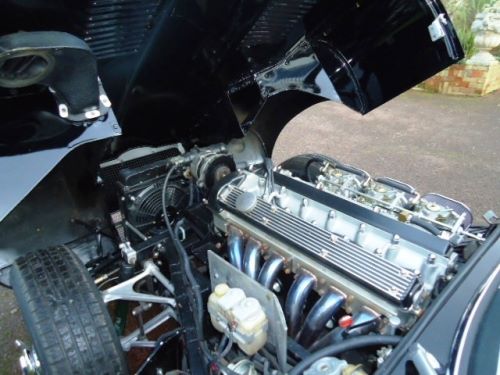 1969 Jaguar E Type 2+2 Series 2 Coupe LHD
Description

1969 Jaguar E Type 2+2 Series 2 Coupe LHD
When the original 1961 Jaguar E-Type Series 1 was unveiled at the Geneva Motor Show, the motoring world took a collective gasp. Even Enzo Ferrari famously proclaimed it to be "the most beautiful car ever made."
This British sports car was manufactured from 1961 until 1975. Its combination of beauty, high performance, and competitive pricing established the model as an icon of the motoring world.
The price when which the car was launched was around £2,250 (£38,000 in modern terms). This was much more affordable than the E-Type's nearest competitor, the Aston Martin DB4 which was priced at around £4,000.
A unique, elegant and simply cool edgy design, the car stood out then and still does today.
The futuristic curves unique to the E-Type at the time were a result of the genius of Malcolm Sayer, who also designed the D-Type. Sayers' background in aeronautical engineering and aerodynamics meant that he designed cars from a mathematical approach, which certainly plays a large part in the E-Type's unrivalled design appeal.
By the mid-1960s, the high demand for the car prompted Jaguar to offer a third option for the driver with a young family, in the form of a 2+2 coupé. By adding some inches to the wheelbase and a couple of inches or so to the height, it was then possible to fit a rear seat capable of seating two adults in relevant comfort, or as "the Motor" put it at the time, the car could "extend Dad's youth for another seven years" as the Children fitted in beautifully.
This concourse winner is a very rare and special E Type presented in gleaming unmarked Masons Black giving it a mirror finish, with light beige hide interior, its only done 500 miles since to quote the current owner "the best restoration we have ever seen" completed by its previous keeper with everything Itemised.
Left hand drive.
4.2 Litre
Petrol.
Manual transmission.
Reclining seats with headrests.
Air conditioning.
Sparkling chrome wire wheels.
Whitewall tyres.
Triple Webber DCOE 40 carburettors.
Six branch manifold.
Lots of history, plus trophies awarded to this car.
Original handbook.
Original tool kit.
Loading the bidding panel...
Delivery
Get a quote for delivery straight to your home or garage with our partner ShipMyCar:
Get a quote
By setting a proxy bid, the system will automatically bid on your behalf to maintain your position as the highest bidder, up to your proxy bid amount. If you are outbid, you will be notified via email so you can opt to increase your bid if you so choose.

If two of more users place identical bids, the bid that was placed first takes precedence, and this includes proxy bids.
Another bidder placed an automatic proxy bid greater or equal to the bid you have just placed. You will need to bid again to stand a chance of winning.