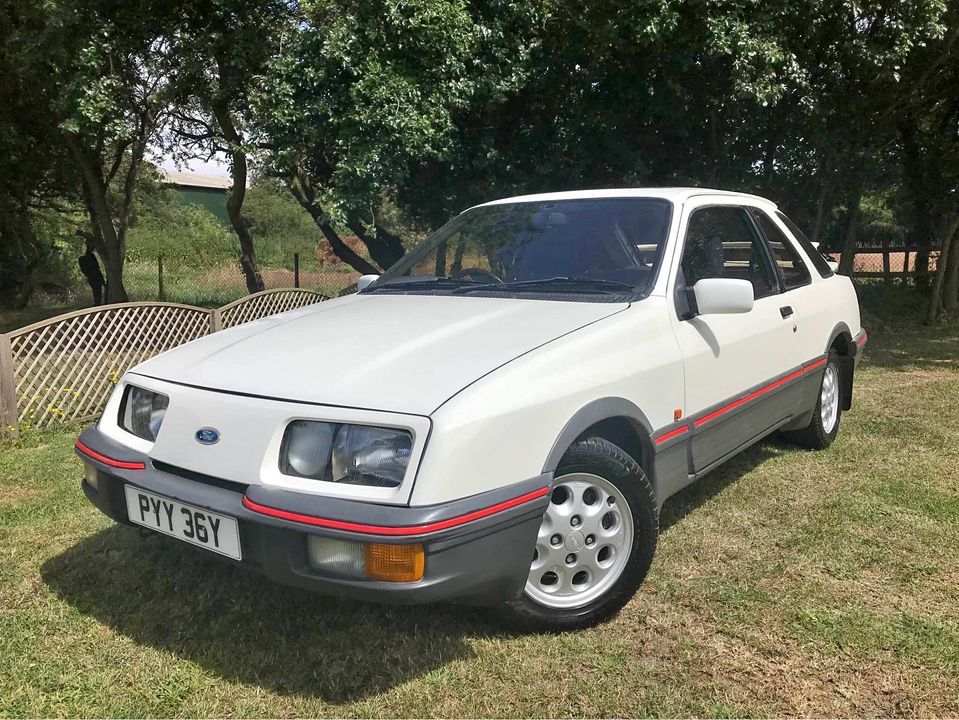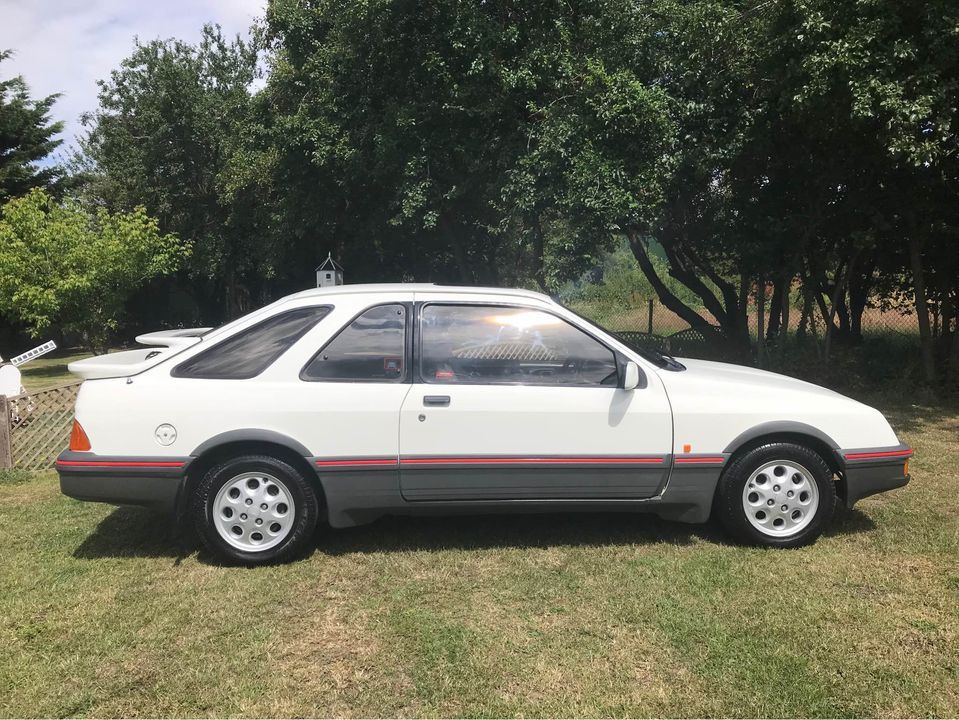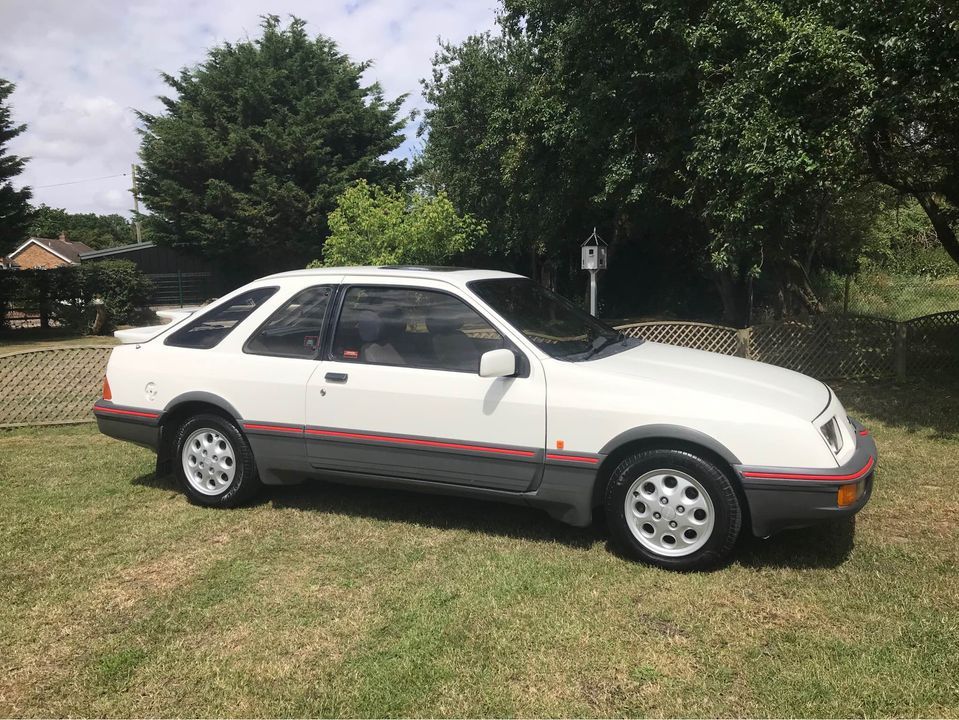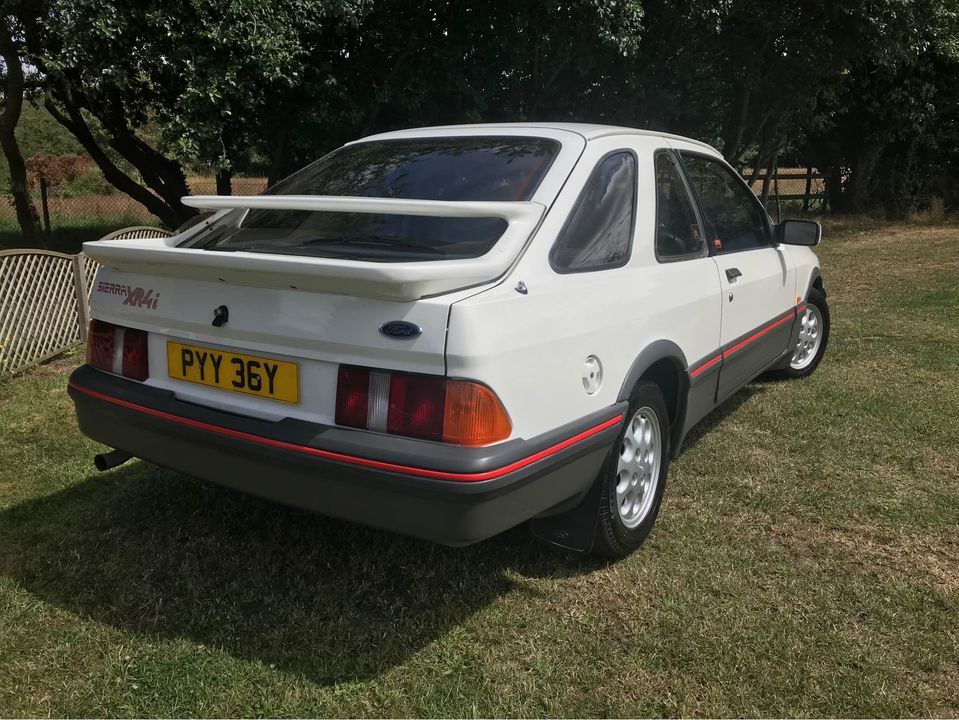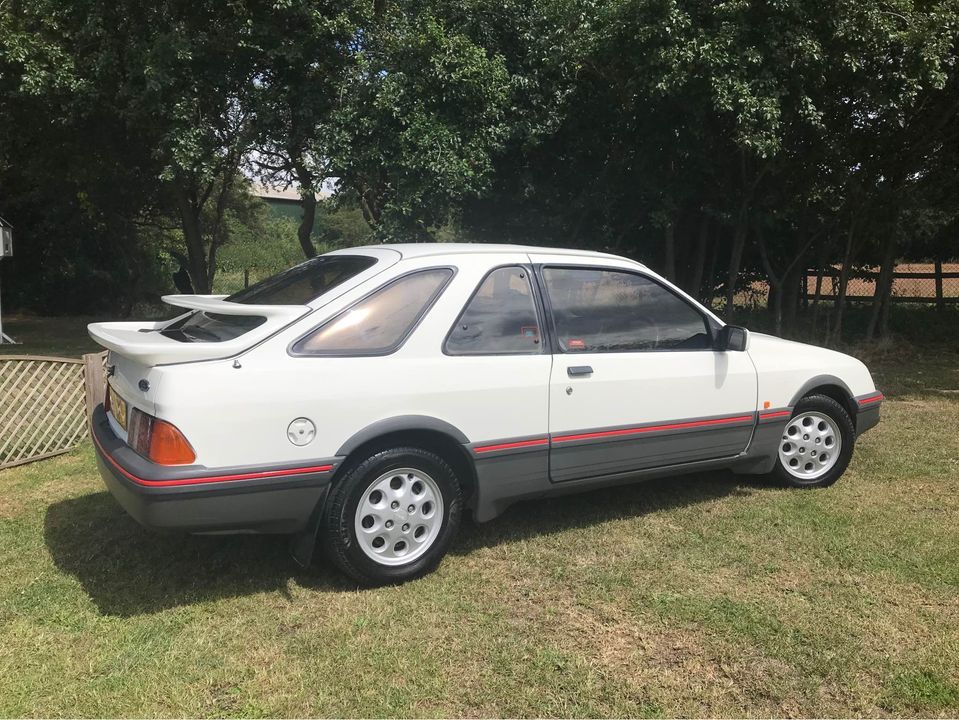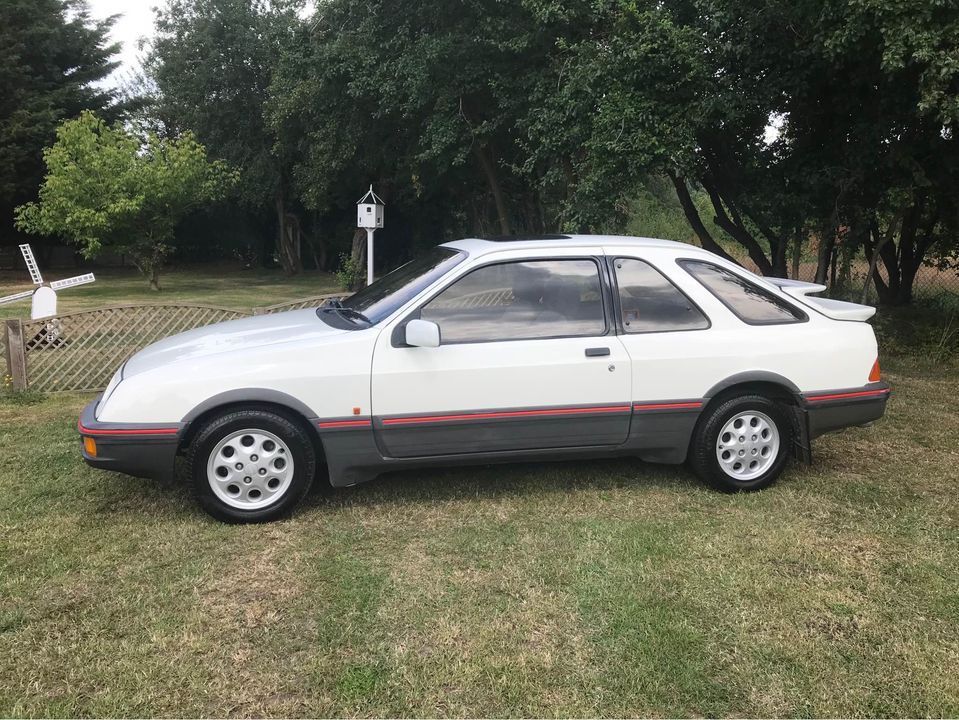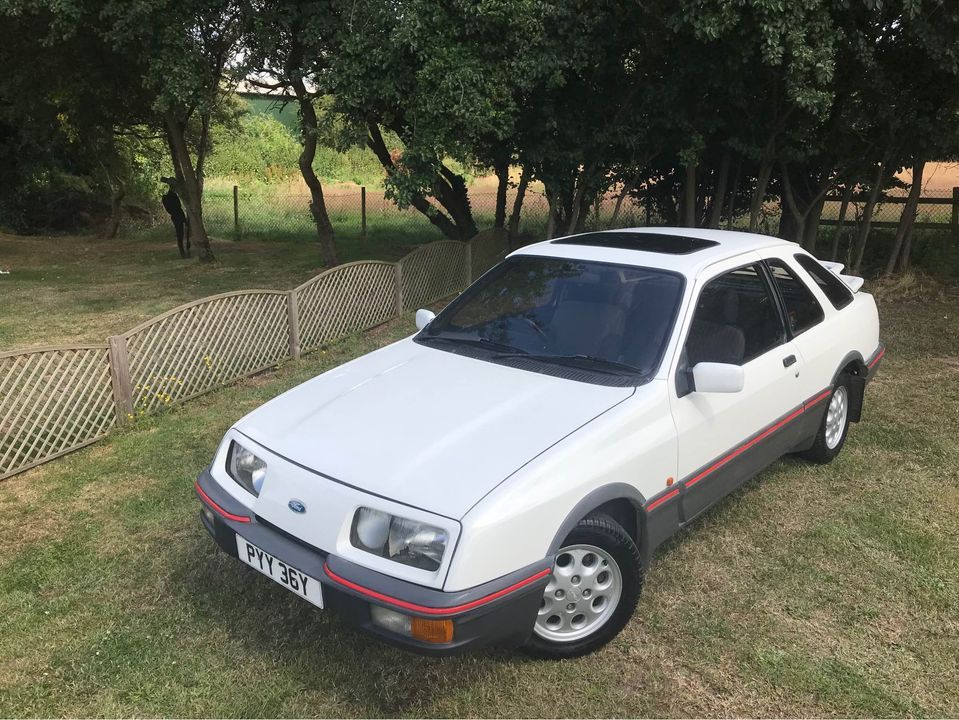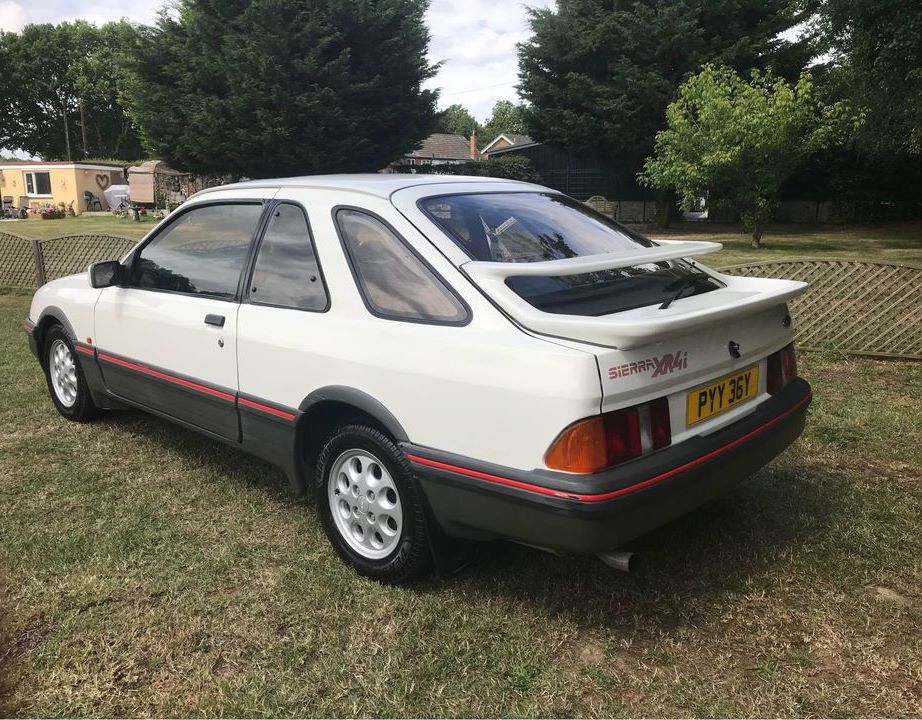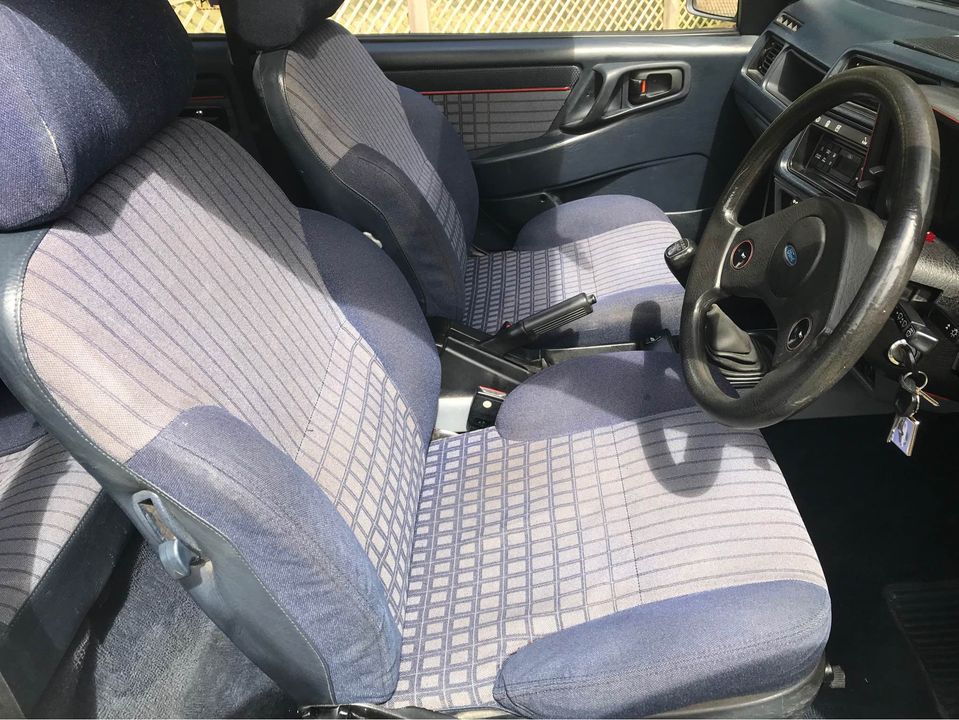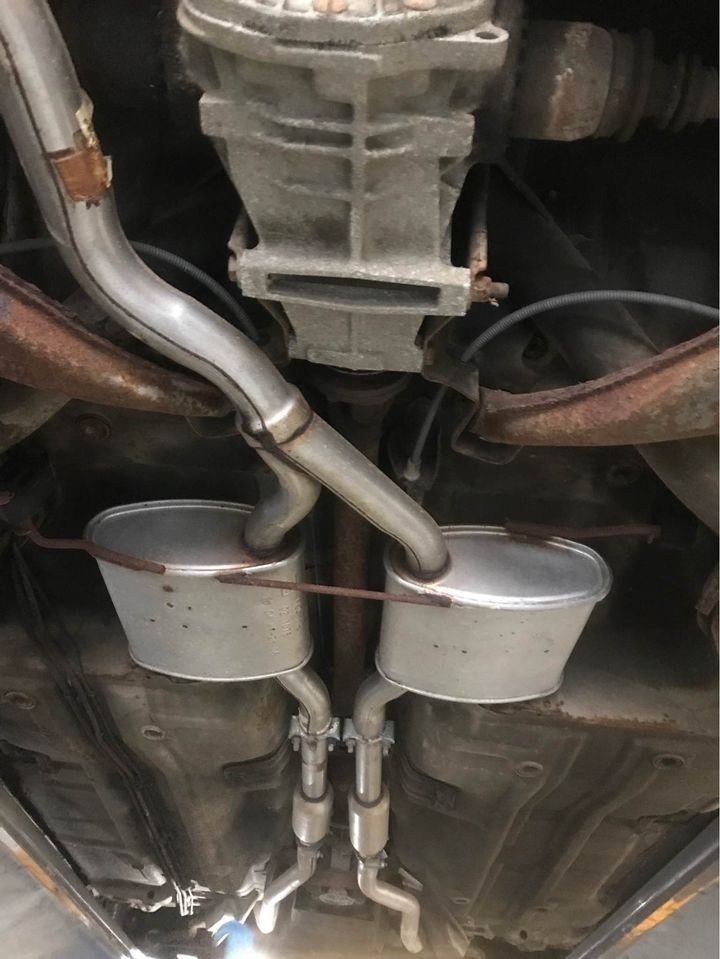 1983 Ford Sierra XR4i
Description
Unleash the Thrill of the Past with the 1983 Ford Sierra XR4i!
Feel the Power
With its 2.8L V6 engine roaring under the hood, the 1983 Ford Sierra XR4i promises an exhilarating driving experience. Shift through gears effortlessly with the 5-speed manual transmission, relishing the seamless connection to the road. The rear-wheel drive system delivers sporty handling, ensuring every curve is met with confidence and finesse.
Impeccable Style
Dressed in a captivating white exterior complemented by a classy blue interior, this classic beauty stands out in any crowd. The fog lights on the unique front end lend a touch of sophistication and individuality. Turn heads as you cruise on 14-inch alloy wheels that perfectly complement the car's sporty suspension and rear spoiler.
Comfort and Luxury
Step into the embrace of plush seats and wrap your hands around the supple leather-wrapped steering wheel. Enjoy the convenience of electric windows, power steering, and central locking, adding a touch of modernity to the classic appeal.
The Test of Time
This XR4i has gracefully stood the test of time and remains solid throughout, driven only 109,000 miles. Critically acclaimed for its performance, handling, and eye-catching styling, it not only pleased the critics but also boosted the sales of the Sierra range. As of next April, you'll even benefit from MOT and tax exemption, making this gem an even more alluring purchase, and we all know how popular fast Fords are nowadays.
Collectible Treasure
Owning the 1983 Ford Sierra XR4i is like owning a piece of history. Produced until 1987, it paved the way for Ford's legendary performance cars. Today, it's a sought-after classic among collectors, a true testament to its timeless allure and undeniable charm and rest assured knowing this one has been meticulously cared for by it's current owner who has performed any work required. For example, having recently fitted a brand new petrol tank.
Seize the Road Today!
Own this prized classic and add a touch of sophistication to your collection. Act now and savour the pride of owning a car that perfectly marries power, style, and history. Take the first step toward a timeless adventure; claim the 1983 Ford Sierra XR4i as yours today by bidding now!
Loading the bidding panel...
Exterior Colour
White
Interior Colour
Blue
Driver Side
Right Hand Drive
Mileage
109,000
Transmission
Manual
Engine Size
2.6L Petrol
Location
Essex
Delivery
Get a quote for delivery straight to your home or garage with our partner ShipMyCar:
Get a quote
By setting a proxy bid, the system will automatically bid on your behalf to maintain your position as the highest bidder, up to your proxy bid amount. If you are outbid, you will be notified via email so you can opt to increase your bid if you so choose.

If two of more users place identical bids, the bid that was placed first takes precedence, and this includes proxy bids.
Another bidder placed an automatic proxy bid greater or equal to the bid you have just placed. You will need to bid again to stand a chance of winning.